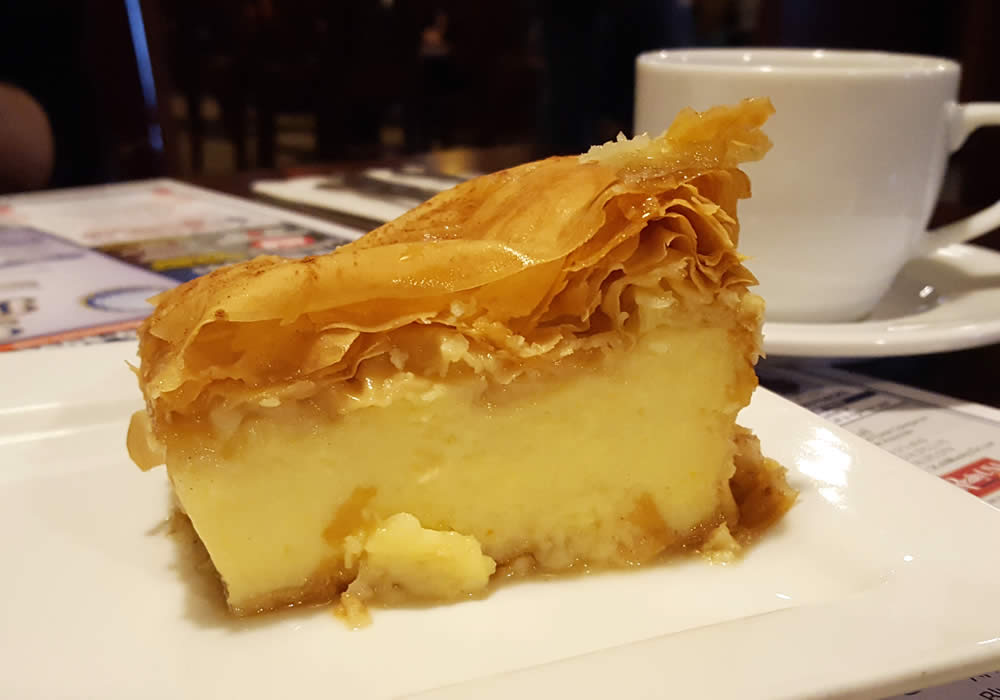 By Deanna Fox
Galactic burrito!
That's not what we're talking about today, but it's how to phonetically sound out galaktoboureko, the subject of this edition of Eat This!
The galaktoboureko -- a 3-inch high pastry -- is difficult to pronounce at first, and perhaps that's why it often goes by it's more common moniker: Greek custard.
Blue Ribbon Restaurant and Bakery, in Schenectady, is a classic example of a chrome-trimmed Greek diner. The menu is extensive, and includes tradition American diner grub like turkey clubs and massive burgers alongside Mediterranean fare, like moussaka, the lamb and eggplant casserole.
That amalgam of culinary culture applies to the dessert menu, too. Customers are immediately greeted with glass display cases of chilled baked goods, from baklava to doughnuts. Pies, cakes, and cinnamon rolls are shelved next to Greek powdered cookies.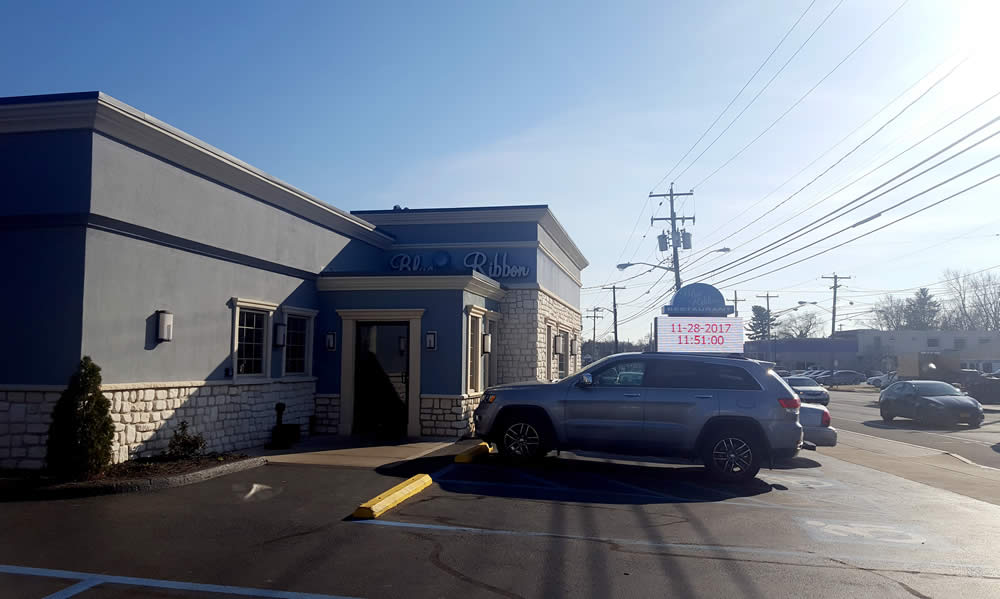 Most of those things you could get anywhere, but galaktoboureko is something harder to find.
Blue Ribbon makes its version with several layers of phyllo dough wrapped around a custard made from eggs, honey, a bit of whole milk and fine semolina. The semolina gives a grainy texture to the very firm custard, something that traditionally is a sign of a poorly made custard, but in this case, that subtle grit comes from the nutty-flavored wheat middlings and not from improperly incorporated eggs. The texture is more akin to the center of a truffle than to a creamy vanilla pudding.
Butter-basted layers of phyllo encapsulate the semolina custard and the entire dish is scored into squares before being baked. A honey syrup is drizzled over the top, soaking into each shard and crackle of phyllo and dripping between each pre-cut portion (which are generous and filling for $4.99). The result is a sticky delight.
The truth is, I can't imagine eating a galaktoboureko for dessert after a meal. It's too rich and filling. Serve mine at breakfast with a strong cup of black coffee to cut through the eggy sweetness.
Deanna Fox writes about many things, mostly about food. More can be found on her website, Twitter, or Instagram.
More Eat This
+ Benedict Trio at Tipsy Moose Tap and Tavern
+ Pollo mofongo from Mi Ecuador Juice Bar
+ Beef vegetable soup at Chuck Wagon Diner
Find It
Blue Ribbon Restaurant and Bakery
1801 State St
Schenectady, NY 12304
Hi there. Comments have been closed for this item. Still have something to say? Contact us.