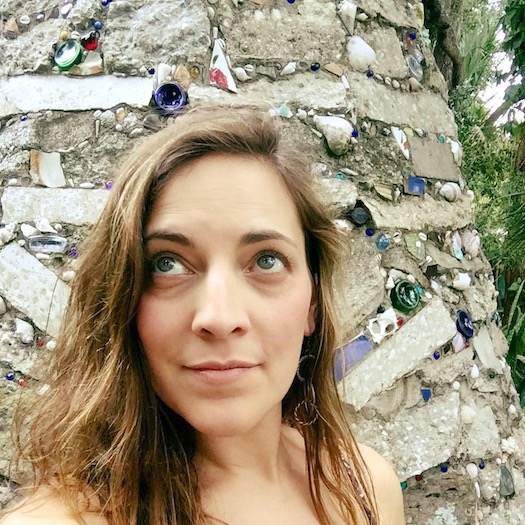 Gifts and giving are on most everyone's mind this month. So we're again asking people to share some thoughts on presents, past and present, charities -- and wishes for the next year.
Kristin Jackson knows her gifts. She heads up Troy Flea, the Riverfront Park summer market filled with local vendors.
Kristin grew up in Duchess County and spent some time in the midwest before finding a home in Troy. She has a daughter, a husband, a dog and a cat, and loves to see live music, eat, and be merry. This weekend she's hosting the Babes in Troyland indoor winter market at Takk House.
What gifts would you like to get this year?
I would like a private plane (without any of the negative environmental impact) or a teleportation device. No, but really. My family is spread all over. We have family in Indiana, New York, and Florida and would love to be able to see them all in a week. I used to be able to travel for a few weeks at a time but now that my daughter is in school we have keep them a bit shorter.
What gifts would you like to give this year?
I really love getting as much Christmas shopping done in Troy as I can. I have lived here for eight years, I work here and I have my daughter in school here. There are so many amazing artists and stores here.
I will definitely pick up some gifts at Babes in Troyland this weekend! Come check it out :) I like to give people mashup gifts. A bottle of wine from 22 2nd and glasses from Culinary Square. Jewelry and hand soap from Annick's and T & J. Pre-made gift baskets from products at The Shop or Muddaddy Flats. Copper Fox and Topsy Curvy for clothes. Artcentric and Broccolis for some unique gift ideas. The stores downtown make it pretty easy for you. A bunch of gift cards for a fun night out!
Can I change my answer for the first question?
What charity would you like to support?
Planned Parenthood. I think it's an invaluable resource for everyone. The preventative care for men and women alone is incredible and when you think of all the people who need their services when they are sick... The fact that their is even a discussion about getting rid off or cutting funding for anything they do is pretty insane to me.
What is your most memorable gift?
Honestly, it was my dog when I was a kid. I was probably 10. My sister and I were at my grandparents on Christmas morning and Pepper (a black lab) comes running up from the basement, big red bow and all! We went berserk. It was awesome! I can't wait to do that for my daughter. We are a few years out from another dog, but it's going to be fun.
What is your wish for the New Year?
That the world gets a little happier. And that I can try to get more organized and stick to it unlike the last 10 times I tried!
____
More holiday gifts
+ Holiday gifts: Jason Vengersammy
+ Holiday gifts: Nick Foster
+ Holiday gifts: Evelyn Melendez