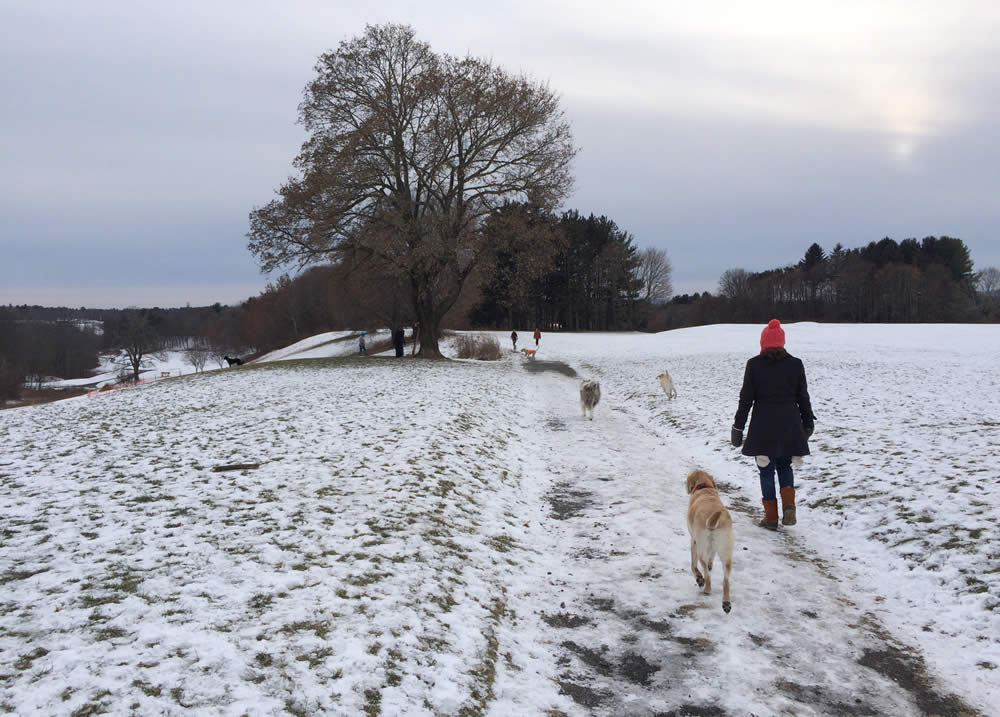 From the file for "things everyone knows that maybe everyone doesn't know"...
The Albany city municipal golf course -- Capital Hills (map) -- is open for all sorts of winter activities, as it is each year between golf seasons. That means lots of people walking dogs off leash and, when there's snow, cross country skiing, snowshoeing, and sledding.
The course, on hilly acres alongside the Normans Kill, is a beautiful section of land. Don't miss the loop through the old course, which is especially beautiful after a blanket of snow.
To that end, there are new snowshoe and cross country ski trail markers. (At least, they were new to us -- we don't recall seeing them before this season.) And look for the trail map on the building that faces parking lot. (Here's a pic.)
One more thing
Capital Hills is a dog wonderland during the winter. It's one of Otto's favorite places because he can trot around off leash and meet all sorts of other dogs. (He'd stay there all day if we let him.) But here's the thing... please be responsible about it. That means making sure your pup will be polite with dogs and people. And, yep, you've gotta pick the up the poop.