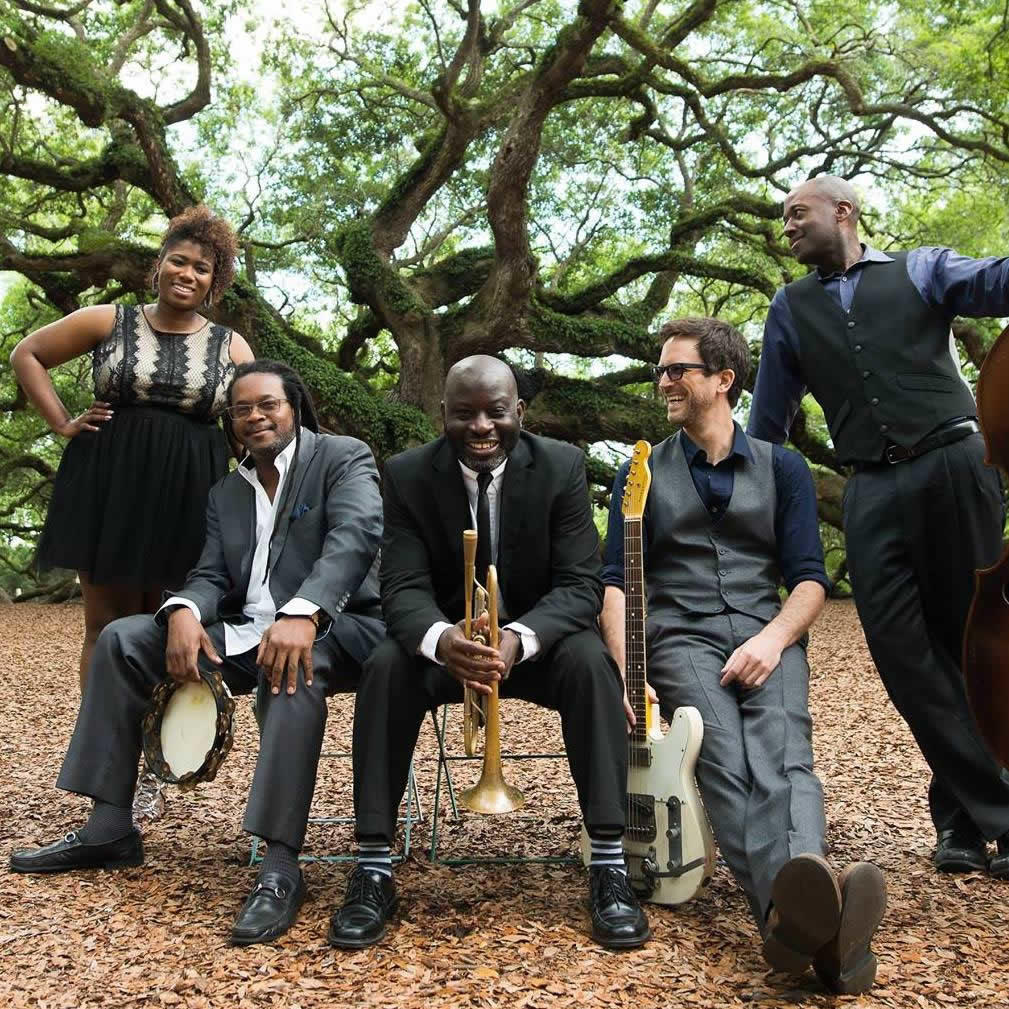 And other weekend arrives in the Capital Region.
We know you're anxious to make some plans, so we'll get right to it. After the jump you'll find our list of stuff we thought might interest you. If you're doing something we missed we hope you'll tell us about it in the comments.
And whatever you're up to, have a fantastic weekend.


Times Union Home Expo
Friday-Sunday: The Albany Capital Center hosts the annual Times Union Home Expo. Vendors, products, demos, helpful hints and more for homeowners. Friday 3-8 pm, Saturday, 10 am-6 pm, Sunday 10 am-5 pm -- $5-$14
Lake George Winter Carnival
Saturday-Sunday: The annual Lake George Winter Carnival continues this weekend. The festival runs every weekend in February with activities such as human foosball tournaments, bonfires, polar plunges, helicopter rides, carriage rides, and kids activities on and around the lake. This weekend features a barbecue cookoff, sno-cross and car races on the lake, ice diving, a snowman contest, s'mores on the beach, and more. Saturday and Sunday starting at noon -- free admission
Clifton Park Winterfest
Saturday: Clifton Park celebrates its annual Winterfest with a singing competition, kids activities, outdoor winter activities, and more Saturday 11 am-4 pm -- free admission
Albany Wine & Chocolate Festival
Saturday: The Desmond hosts the annual Albany Wine & Chocolate Festival. Sample wine and chocolate made locally and around New York State. Saturday 1-4 pm and 5-8 pm -- $30 / $10 designated driver ticket
Great Nor'easter Winter Beer Fest
Saturday: The Great Nor'easter Winter Beer Fest comes to Renaissance Hall in Schenectady. More than 25 breweries will be represented. Saturday 2-6 pm -- $50 / $10 designated drivers
Mardi Gras Celebration
Friday: 90 State Street hosts its annual Mardis Gras celebration. Southern-style food, a cash bar with signature cocktails, and a DJ. Friday 7-11 pm -- $35
Indoor Racing
Friday-Saturday: The Times Union Center hosts indoor auto racing. Friday and Saturday 7 pm -- $31 and up / $13 kids
Saratoga Lake A.M.A Ice Races
Sunday: AMA sanctioned motorcycle/ ATV races on Saratoga Lake. Sunday noon-4 pm -- free
Bits of Baldwin / I Am Not Your Negro
Friday: UAlbany's James Baldwin celebration has two events in conjunction with the NYS Writers Institute:
+ Bits of Baldwin: UAlbany students and journalist Ken Screven will be reading from Baldwin's work, with commentary from author Darryl Pinckney. Friday 4:15 pm, UAlbany PAC (uptown) -- free
+ There's a screening of the Baldwin documentary I Am Not Your Negro, with a post-screening Q&A with Darryl Pinckney. Friday 7 pm, Page Hall (downtown) -- free
Stage
Paris Time
Friday-Sunday: The Rep continues its world-premiere production of Paris Time:
A gripping and sophisticated drama that looks behind the headlines at anti-semitism in today's France. When Deborah, the wife of a successful American executive based in Paris, becomes an activist defending a young Jewish Frenchwoman, Charles gets caught in the corporate hot seat. Company policy demands him to withdraw from the political limelight or lose his career, but if he won't get involved, he may lose his marriage.
The production runs through February 18. Friday-Sunday various times -- $20 and up
Hedda Gabler
Friday-Sunday: Albany Civic Theater presents Ibsen's Hedda Gabler. Friday and Saturday 7:30 pm, Sunday 3 pm -- $18 / $10 students with ID
Inspecting Carol
Saturday-Sunday: Home Made Theater presents <em>Inspecting Carol, the comedy about a dysfunctional community theater trying to put on a production of A Christmas Carol.Saturday at 7:30 pm, Sunday at 2 pm -- $24, $27
Fit to Kill
Friday-Sunday: Curtain Call Theater presents Fit to Kill, a thriller by Victor Cahn. Friday 8 pm, Saturday 2 pm and 8 pm, Sunday 3 pm -- $27.50
Private Fears in Public Places
Friday-Sunday: Confetti Stage presents a production of Alan Ayckbourne's Private Fears in Public Places, a comedy/drama following the stories of six characters searching for someone who will understand their complicated worlds. The production is at the Albany Masonic Hall. Friday and Saturday 7:30 pm, Sunday 2 pm -- $15 / $10 students
The Hollywood Special Effects Show
Friday: Proctors hosts the Hollywood Special Effects Show, an interactive show that takes audiences behind the scenes of their favorite films for a look at the science and secrets involved in the special effects. Friday 8 pm -- $20-$40
Burlesque
Saturday: Roxxi Tart's 1920's Burlesque Revue:Love, Jazz, and How We Roar comes to Hudson Harbor Steak and Seafood (18+). Saturday 8 pm (doors at 7 pm) -- $20
Comedy
Kurt Metzger & Dan Lamorte
Friday-Saturday: The Comedy Works in Saratoga hosts a double bill featuring Kurt Metzger and Dan Lamorte. Friday & Saturday 7:30 pm and 9:30 pm -- various prices
Storytime Time
Friday: The MopCo Theater hosts Storytime Time, Ethan Ullman's curated comedic storytelling series. Friday 8 pm -- $10 / $6 for students and seniors
TheaterSports
Saturday: The Mop & Bucket Company continues its run of TheaterSports at the MopCo Improv Theater. Teams of improvisors compete by creating games, stories and songs based on audience suggestion. Saturday 8 pm -- $10 / $6 for students and seniors
Film
Academy Award nominees
The nominees have been announced, and many of them are still in local theaters, so it's a great time to catch the ones you missed.
Proctors
Proctors is screening Jordan Peele's Get Out, which has been nominated for four Academy Awards. Saturday 8 pm -- $6
Music
Friday: Ranky Tanky at Proctors
"[U]nites celebrated musicians from the South Carolina low country, most of whom trace their roots directly back to a unique African American culture called Gullah." Part of the Passport Series. 7:30 pm -- $25
Friday: The Big Takeover at The Linda
"The Big Takeover take their cues from Desmond Dekker and the first wave of Jamaican pop music as well as from the soulful energy and sophistication of Motown." 8 pm -- $12 ahead / $15 at door
Friday: Glen David Andrews at Helsinki Hudson
"With his group's jazzy, horn-laced New Orleans funk and soul, singer-trombonist-bandleader Glen David Andrews always turns Club Helsinki Hudson into Mardi Gras." 9 pm -- $25
Friday: Cousin Earth at The Hollow
"[A] Brooklyn-based Progressive Ukulele Rock band." With: Ampevene. 8 pm -- $12
Friday: 2018 Hip Hop Kick Off at The Low Beat
Featuring Airline Jay and NBHD Nick, along with many others. 8 pm
Saturday: G3 2018 at The Palace
Featuring Joe Satriani, John Petrucci (of Dream Theater), Phil Collen (of Def Leppard). 7:30 pm -- $39.50 and up
Saturday: Lee Rocker at Helsinki Hudson
"Lee Rocker made his mark singing, playing, standing on, spinning, and rocking his giant upright bass in the legendary music group the Stray Cats." 9 pm -- $25 and $35
Saturday: Ian Bostridge + Julius Drake at Union College
Tenor + pianist. 3 pm -- $30
Saturday: Farah Siraj at Caffe Lena
"Farah Siraj is a Jordanian virtuoso vocalist named as Jordans musical ambassadress." In cooperation with SPAC. 8 pm -- $25
Saturday-Sunday: Albany Symphony: Romeo and Juliet at Troy Music Hall
Works by Tchaikovsky, Prokofiev, and Christopher Rouse. With cellist Inbal Segev. Saturday 7:30 pm, Sunday 3 pm -- $15 and up
Sunday: Piano Battle with EYSO at Proctors
"The brainchild of internationally acclaimed pianists Andreas Kern and Paul Cibis, the Piano Battle sees the duo go head-to-head on stage, charming and enchanting with a variety of classical pieces." 3 pm -- $20 and up
Sunday: Soul Brass Band at Helsinki Hudson
"Soul Brass Band plays a jazzy, horn-laced fusion of New Orleans funk, soul, and hip-hop." 8 pm -- $20
Sunday: The Werks at The Hollow
Rock. 7 pm -- $15
Sunday: Griffin House at Caffe Lena
"An amber smooth voice with subtle grit, driving guitar, and an unassuming stage presence create the backdrop for Griffin House's deliciously catchy and utterly personal original songs." 7 pm -- $25
Sunday: Hudson Falcons at The Low Beat
"Working class rock 'n' roll." With: The Jagaloons, Slik Nick & The Tex's Playboys. 7 pm
Sunday: The Three Dog Night show at The Egg is sold out.
Hoops
Patroons
Saturday: The Albany Patroons take on the Vancouver Knights at the Washington Avenue Armory. Saturday 7 pm -- $10 and up
UAlbany
Sunday: the UAlbany women take on Hartford at SEFCU Arena. Sunday 2 pm -- $10
Harlem Globetrotters
Sunday: The Harlem Globe Trotters bring their "Amazing Feats of Basketball World Tour" to the Times Union Center. Sunday 3 pm -- $22 and up
Hockey
RPI
Friday: The RPI men's team takes on Dartmouth at the Houston Field House. Friday 7 pm -- $12
Union
+ Friday: The Union mean's team takes on Harvard at the Mesa Rink. Friday 7 pm -- $12
+ Saturday: Union and Dartmouth face off at the Mesa Rink. Saturday at 7 pm -- $12
Frozen Springs Classic
Friday-Sunday: The annual Frozen Springs Classic pond hockey tournament returns to Spa State Park. The annual amateur outdoor ice hockey tournament is on the outdoor rinks behind the Gideon Putnam hotel. (Team registration is closed, though it looks like free agent registration is still open.) There will be a kick-off party on Thursday at 7 pm, and entertainment throughout the weekend. Friday-Sunday, various times -- free for spectators
Saratoga Fat Bike Rally
Saturday: The Saratoga Fat Bike Rally returns to Saratoga Spa State Park. It includes a handful of rides and events throughout the day. It's free to register, though there is a small registration fee for a few of the races. Grey Ghost Bicycles will be there with fat bikes available for rental -- call ahead to reserve: 518-223-0148. (Here's Jen's recent post about trying out fat biking.) Saturday 8:30 am-4:30 pm
Skating
Here's a big list of places around the Capital Region to ice skate -- including outdoor rinks such as the ESP, indoor rinks, and even a few frozen ponds.
Classes
Pizza
Friday: Deanna Fox is teaching a pizza class at Different Drummer's Kitchen . Friday 6 pm -- $69
Bread
Sunday: Learn to bake rolls and pretzel rolls with Hal Warner at Different Drummer's Kitchen. Sunday 1 pm -- $65
Plants
Sunday: Honest Weight hosts a class on how to grow successful transplants, with master gardener and organic grower Doug Pratt. Sunday 3 pm -- free admission
Museums/galleries/talks
State Museum
Saturday is Women of Science day at the State Museum, with hands-on activities and the opportunity to ask questions with the many women who work as scientists and researchers at the museum.
The State Museum also continues its Votes for Women, about the women's suffrage movement. And the first phase of its new Enterprising Waters: New York's Erie Canal exhibit is open.
Christine Ahn
Saturday: Korean policy analyst, journalist, and organizer Christine Ahn will speak at the Unitarian Universalist Society of Albany. Saturday 7 pm -- free
University Art Museum
The University Art Museum at UAlbany has two new exhibits:
+ This Place is a photography exhibit that "explores the rifts and paradoxes of the highly contested spaces of Israel and the West Bank."
+ Hank Willis Thomas: Black Righteous Space is a "sound reactive video installation exploring issues of identity, race, and popular culture."
Albany Institute
Well-Dressed, an exhibit of high fashion from the 19th century, continues at the Albany Institute of History and Art, along with an exhibit about the the anti-suffrage movement in Albany. Also almost its entire collection of Hudson River School works is on display.
Hyde Collection
The Hyde Collection recently opened Alphonse Mucha: Master of Art Nouveau. And the new Feibes & Schmitt Gallery is also now open.
MASS MoCA
There are a bunch of exhibits on display that make use of its huge gallery expansion.
The Clark
The Clark has a good permanent collection.
Rockwell
The Norman Rockwell Museum is just over the Massachusetts border in Stockbridge.
Baseball Hall of Fame
Baseball fans could probably spend most of the day at the Baseball Hall of Fame in Cooperstown.
History of urban development in Schenectady
The Schenectady County Historical Society recently opened a new exhibit called Changing Downtown: The Rise, the Raze, and the Revitalization of Schenectady.

Farmers' markets
+ The Troy Waterfront Farmers Market is indoors at the atrium. Saturday 9 am-2 pm
+ The Saratoga Farmers' Market is indoors at the Lincoln Bathhouse Saturday 9 am-1 pm
+ The Schenectady Greenmarket is indoors at Proctors. Sunday 10 am-2 pm
+ The Spa City Farmers' Market is inside the Lincoln Baths. Sunday 10 am-2 pm.
Troy Makers Market
Saturday: Local craft vendors will display and sell wares at the Troy Makers Market in conjunction with the Troy Waterfront Farmers Market. Saturday 9 am to noon
The Albany Institute, Honest Weight, and the Mop & Bucket Company advertise on AOA. And AOA is a sponsor of the ESP ice rink.
Say Something!
We'd really like you to take part in the conversation here at All Over Albany. But we do have a few rules here. Don't worry, they're easy. The first: be kind. The second: treat everyone else with the same respect you'd like to see in return. Cool? Great, post away. Comments are moderated so it might take a little while for your comment to show up. Thanks for being patient.