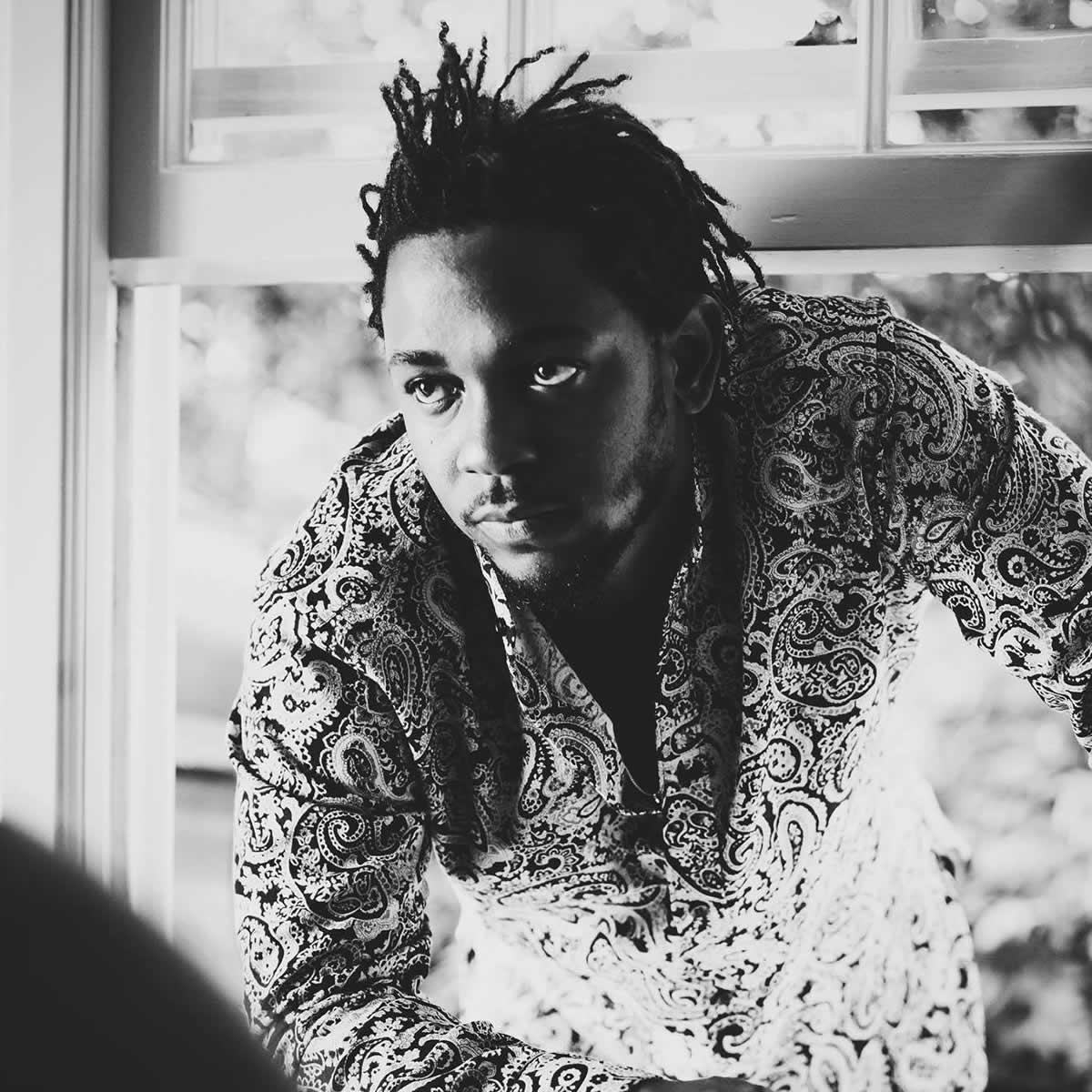 Welcome to the weekend. Can we show you a little something in art walks? How about some pride? Need a laugh? A movie? A little jousting and a giant turkey leg? We promise that this weekend has something for you. Don't believe us? Take a look at our menu of stuff to do below. You're sure to find something you'll enjoy.
Planning something you don't see here? Tell us about it in the comments.
And whatever you're up to, have a fantastic weekend.


Pride
The annual Capital Pride celebration continues.
+ The Black and Latino Gray Pride celebration is Saturday in Washington Park from noon-5 pm. Brenda K. Starr is the headliner.
+ The Capital Pride parade and festival is Sunday along Lark Street and in Washington Park starting at noon. The headliner is Estelle.
Art on Lark
Saturday: Lark Street will be closed to traffic for the annual Art on Lark summer art festival. Local artists and craft vendors will be set up along Lark Street displaying and selling their work. Saturday 11 am-6 pm -- free admission
Capital District Renaissance Festival
Saturday-Sunday: Indian Ladder Farms hosts the Capital District Renaissance Festival, a weekend of food, music, costumes and entertainment, combat demonstrations, and more. Saturday and Sunday 11 am-6 pm -- $15 / $5 for children / $20 two-day pass
Flag Day
Saratoga Flag Day Parade
Saturday: The Saratoga-Wilton Elks Lodge #161 hosts the annual Saratoga Flag Day Parade. Saturday at noon
Hudson Flag Day Parade
Saturday: The annual Hudson Flag Day celebration includes a parade, vendors, entertainment, and more. Saturday starting at 10 am (parade steps off at 2 pm) -- free admission
(FREAK) Flag Day
Saturday: Basilica Hudson hosts its annual Freak Flag Day event -- "a freakier counterpart to the official Hudson Flag Day festivities." Performances, dancing, fireworks, and more. Saturday 6 pm-midnight -- $5 cash at the door
Roller Derby
Saturday: The Albany Brawl Starstake on Dirty Jersey Roller Derby at the Albany Capital Center. Saturday 7 pm -- $12 ($10 students, seniors, military) ahead / $15 ($12 students, seniors, military) at door / $5 for kids
Arena football
Saturday: The Albany Empire take on the Baltimore Brigade at the Times Union Center. Saturday 7 pm -- $15-$75
Beekman Street Arts Fair
Sunday: The Beekman Street Arts Fair in Saratoga Springs is a juried art and craft show with music, open mic, street performers, kids activities and more. Sunday 10 am-5 pm
Americade
Thursday-Saturday: The annual Americade motorcycle rally and concert series continues in Lake George. There will be motorcycles everywhere with an unofficial parade of bikes, music, entertainment, fireworks and a block party that is free and open to the public. Thursday-Saturday various times
Music
Thursday: Great White at Alive at Five
First show of the new Alive at Five season. With: Joe Mansman and the Midnight. Thursday 5 pm -- free
Thursday: Phil Vassar at The Egg
Country singer/songwriter. 7:30 pm -- $28 and up
Thursday: A Million Yellow Flowers at Pauly's
Indie rock. With: Fine Grain, Sean Jones. 8:30 pm -- $7
Friday: Dance Gavin Dance at Upstate Concert Hall
Rock. With: I See Stars, ERRA, Sinavar.
Friday: Black Pistol Fire at The Hollow
Rock. 9 pm -- $19
Friday: Tin Can Alley at Caffe Lena
"Kevin McKrell, Brian Melick, Michael Eck, Greg Haymes and Katie McKrell[ -- ]harks back to the first great folk scare of the 1940s." 8 pm -- $16

Friday-Sunday:Mostly Modern Festival at the Arthur Zankel Music Center at Skidmore College. A weekend of "mostly modern" music by living composers "with an occasional foray into the past." Friday-Sunday, various times and prices
Saturday: Kendrick Lamar at SPAC
A strong claim to being the best rapper in the game in the right now. His album Damn was awarded the Pulitzer Prize this year, the first non-classical or non-jazz album to win the prize. With: Schoolboy Q, SZA, Jay Rock, Ab-Soul, Isaiah Rashad, SiR, Lance Skiiwalker, and Zacari. 7:30 pm -- $35
Saturday: The Albert Cummings show at the Massry Center is sold out.
Saturday: Gaelic Storm at The Egg
Celtic fusion. 8 pm -- $34
Saturday: The Parlor at The Hollow
They have a new album. With: Another Michael, Blue Ranger. 9 pm -- $10
Saturday:King Django
Ska. With: Cresente, Taran It Up & Company. 7:30 pm
Stage
National Ballet of Cuba
Thursday-Friday: The National Ballet of Cuba will be at SPAC for three performances of Giselle. "Based on a fairy tale about a peasant girl who falls in love with a dashing prince disguised as a commoner, Giselle follows its heroine through a haunting story of betrayal, heartbreak, forgiveness and redemption." Thursday-Friday various times -- $30 and up
La Ronde
Friday-Saturday: Troy Foundry presents La Ronde at Frear House (113 2nd St. in Troy). It's an immersive theater experience in which you select a character to follow through the piece. "The original text for LA RONDE was written by Viennese author and dramatist Arthur Schnitzler. Named for a type of dance, the audience meets 10 individuals who exchange sexual partners throughout the piece. Considered scandalous for its indictment of sexuality among the upper, educated class, Schnitzler's piece acted as an expose of the hypocritical attitudes of his time. The play was banned by censors preventing its first public performance until 1920, 23 years after it had been written." Thursday-Sunday 8 pm -- $15 / $10 students, seniors, veterans
Aleda or The Flight of the Suff Bird Women
Friday - Sunday: The Musicians of Ma'alwyck is staging a production of a new one-act opera called Aleda Or The Flight Of The Suff Bird Women at the Glenville Business & Technology Park. " Set in Staten Island in 1916, the opera tells the true story of a unique women's suffrage demonstration attempted by early female pilot Leda Richberg-Hornsby and the National American Woman Suffrage Association (N.A.W.S.A.). Equipped with a bi-plane, a cargo of votes-for-women petitions, and a huge banner reading "Women want liberty too," the suffragists endeavored to fly over New York Harbor during a national celebration at the Statue of Liberty in order to 'bomb' President Woodrow Wilson with petitions." Friday-Sunday at CLYNK in the business park in Scotia -- $25 / $10 for students
Last of the Red Hot Lovers
Friday-Sunday: Classic Theater Guild presents a production of Neil Simon's Last of the Red Hot Lovers on the stage at Schenectady Light Opera Company. Friday and Saturday 7:30 pm, Sunday 2 pm -- $20 / $18 for students and seniors
Don't Dress for Dinner
Friday-Sunday: Curtain Call Theater presents the farce Don't Dress for Dinner. Friday and Saturday 8 pm, Sunday 3 pm -- $19.50
Uprising
Friday - Sunday: Ad Astra Theater Troupe presents Uprising, an original play based on the Warsaw uprising, at Saratoga Springs High School teaching auditorium. Friday and Saturday 7 pm, Sunday 2 pm -- $15 / $8 students and seniors.
Pool (No Water)
Friday-Sunday: Creative License theater company presents the drama Pool (No Water at the Albany Center Gallery. The one act play, about a famous artist that invites old friends to a party that ends in an accident, will be followed by the short film A Shot in the Dark. The film explores the themes of the play through the eyes of local artists. Friday-Sunday 7:30 pm -- $15
The Importance of Being Earnest
Saturday-Sunday: Sand Lake Center for the Arts presents The Importance of Being Ernest. Friday and Saturday 8 pm, Sunday 2 pm -- $18 / $10 for kids
Young Dr. Jekyll: A New Musical
Friday-Sunday: Proctors presents Young Dr. Jekyll, a new musical about a young scientist on a quest to become the youngest person to be admitted to The Royal Society of Scientific Minds. Friday and Saturday 8 pm, Sunday 2 pm -- $30
Backbeard the Musical
Friday-Sunday: The Theatre Institute at Sage presents Backbeard The Musical. It's a new new musical about a hairy pirate, based on Sage faculty member Matthew McElligott's children's book series. Friday-Sunday various times -- $15 / $12 students, seniors, kids
Comedy
Mick Treadwell's 10 North Jay
Saturday: MopCo presents Mick Treadwell's 10 North Jay, an improv variety show with games, songs and scenes based entirely on audience suggestion. Sunday 5 pm -- $10 / $5 kids, students, and seniors
Damon Williams
Friday-Sunday: Damon Williams (Original Kings of Comedy, Showtime at the Apollo) headlines at the Albany Funny Bone this weekend. Friday-Sunday, various times & prices
Jay McBride
Saturday: Capital Region native Jaye McBride is taping a television comedy special at The Comedy Works in two live shows this weekend. Saturday 7:30 pm and 9:30 pm -- $15 ahead / $20 day of
Jon Fitch
Friday: Jon Fitch headlines at The Comedy Works in Saratoga on Friday.
Crime Alley: Dark Comedy for Dark Hearts
Friday: Sketch Comedy troupe Crime Alley performs at the MopCo Improv Theater. Friday at 8 pm -- $10, $6 for students and seniors.
Film
Macbeth
Sunday: The Spectrum is screening the National Theater Live production of Macbeth, starring Rory Kinnear (Young Marx, Othello) and Anne-Marie Duff (Oil, Suffragette). Sunday 11 am -- $15
RBG
The documentary RBG -- about Ruth Bader Ginsburg -- is playing at The Spectrum. It's gotten good reviews.
Drive-ins
Drive-in movie season has returned. Here's what's playing:
+ Malta: Screen 1: Ocean's 8, Hotel Artemis / Screen 2: Deadpool 2, Solo
+ Hollywood: Solo, Deadpool 2
+ Jericho Drive-in: Deadpool 2, Solo
Carnival
Thursday-Sunday: Halfmoon Town Park hosts the Gillette Carnival with rides, games, carnival food and more. Thursday-Sunday various times and prices
Swimming
Capital Region swimming pools and beaches are opening for the season.
Baseball
Sunday: The Albany Dutchmen take on the Mohawk Valley Diamond Dawgs at Siena College. Sunday at 5 pm -- $3 - $5
Capital Region Parade of Homes
Saturday-Sunday: This is the second weekend of the Capital Region Parade of Homes. It's a self-guided tour through award-winning decorated homes in the region. Saturday-Sunday 11 am - 5 pm -- $20
Museums/galleries/talks/walks
An Evening with the Authors
Thursday: The recipients of this year's Albany Public Library Foundation Literary Legends honor -- Alice Green and Frankie Bailey -- will be at the APL Washington Ave Branch for an evening-with-the-authors reception and talk. There will be wine and tea and coffee and dessert, and then the two authors/scholars will talk about their work, both collaborative and individual. Thursday 6 pm -- $25
Farm Day in the City
Saturday: Schuyler Mansion hosts another Farm Day in the City -- an 18th century farm market with animals Philip Schuyler would have kept, and demonstrations and talks on 18th century agriculture, dog herding, brewing demonstrations, music and tours of the Schuyler Mansion and gardens. Saturday 11 am-4 pm -- $3 for house tours, free for all other activities
Paris by Night
The Clark opens two new summer exhibitions Women Artists in Paris, 1850-1900 and The Art of Iron: Objects from the Musée Le Secq des Tournelles, Rouen, Normandy. On Friday it'll open both exhibitions with a Paris by Night celebration, featuring street performers, crepes, music and more things French. Tickets to the opening event are $125
Saratoga Auto Museum
The Saratoga Auto Museum in Spa State Park recently opened a new cars of the 1950s exhibit.
USS Slater
The USS Slater is open for the season.
State Museum
The State Museum has a few new exhibits: "A small fort, which our people call Fort Orange" and Art of the Erie Canal.
Hyde Collection
The Hyde Collection has an exhibit of work by Rockwell Kent. (On display through July 22.)
Albany Institute
The Albany Institute of History and Art has mummies and Hudson River School paintings it's the last weekend for Along the Eastern Road: Hiroshige's Fifty-Three Stations of the Tokaido.
Bluebird Trail at Thacher Nature Center
Sunday: The Thacher Nature Center is offering a guided walk of the Bluebird Trail in Thacher State Park, for a look at more than 25 pairs of birds and hatchlings. Sunday 1 pm -- free (call 518-872-0800 to register)
Strut Your Mutt
Saturday: Take your dog for a walk to end Canine Cancer at the Strut Your Mutt walk in Colonie's Cook Park. Saturday, 8: 20 am - 12 pm
Ballston Spa Village Wide Garage Sale
Saturday-Sunday: This weekend is the annual village wide garage sale in Ballston Spa.Saturday-Sunday -- 9 am - 3 pm

Farmers markets
+ The Troy Waterfront Farmers Market is outdoors on River Street. Saturday 9 am-2 pm
+ The Delmar Farmers Market is outside at Bethlehem Central Middle School. Saturday 9 am-1 pm
+ The Saratoga Farmers' Market is outside at High Rock Park. Saturday 9 am-1 pm
+The Colonie Farmers' Market is at The Crossings. Saturday 9 am-1 pm
+ The Schenectady Greenmarket is outdoors around City Hall. Sunday 10 am-2 pm
+ The Spa City Farmers' Market is outside at the Lincoln Baths. Sunday 10 am-2 pm.
Troy Makers Market
Saturday: Local craft vendors will display and sell wares at the Troy Makers Market in conjunction with the Troy Waterfront Farmers Market. Saturday 9 am to noon

The Albany Institute, Mop & Bucket Company, and Capital District Renaissance Festival advertise on AOA.
Say Something!
We'd really like you to take part in the conversation here at All Over Albany. But we do have a few rules here. Don't worry, they're easy. The first: be kind. The second: treat everyone else with the same respect you'd like to see in return. Cool? Great, post away. Comments are moderated so it might take a little while for your comment to show up. Thanks for being patient.