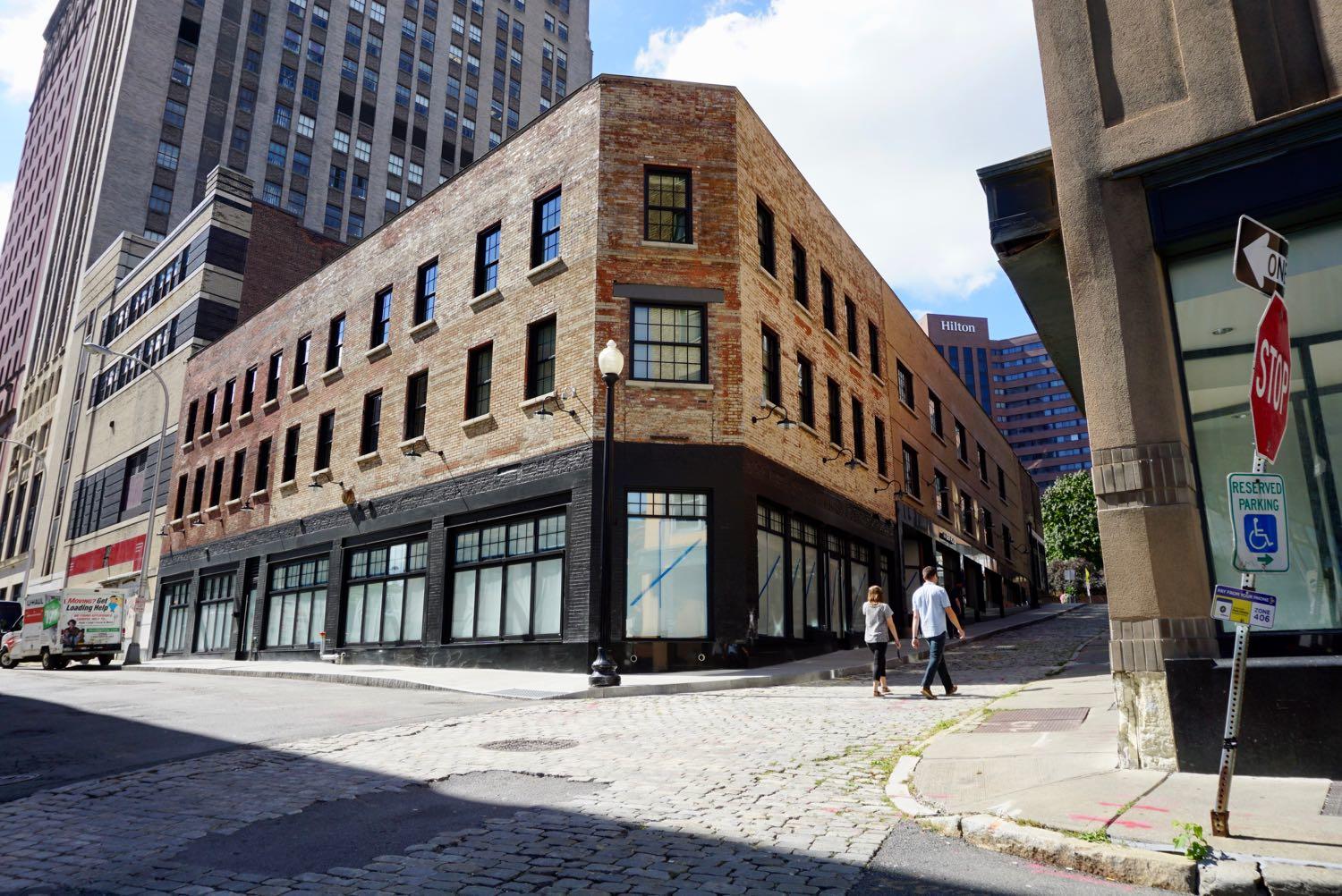 That latest project in the ongoing shift of downtown Albany toward being a residential neighborhood: Maiden House.
It includes 18 apartments and a handful of potentially interest retail spaces at the corner of North Pearl Street and Maiden Lane in a building that had been vacant or underused for many years. And it's backed by development company that's becoming a key player in the transformation of downtown.
So, let's have a look around...
Photo tour
There are a handful of photos at the top in large format -- click or scroll all the way up.
Basic info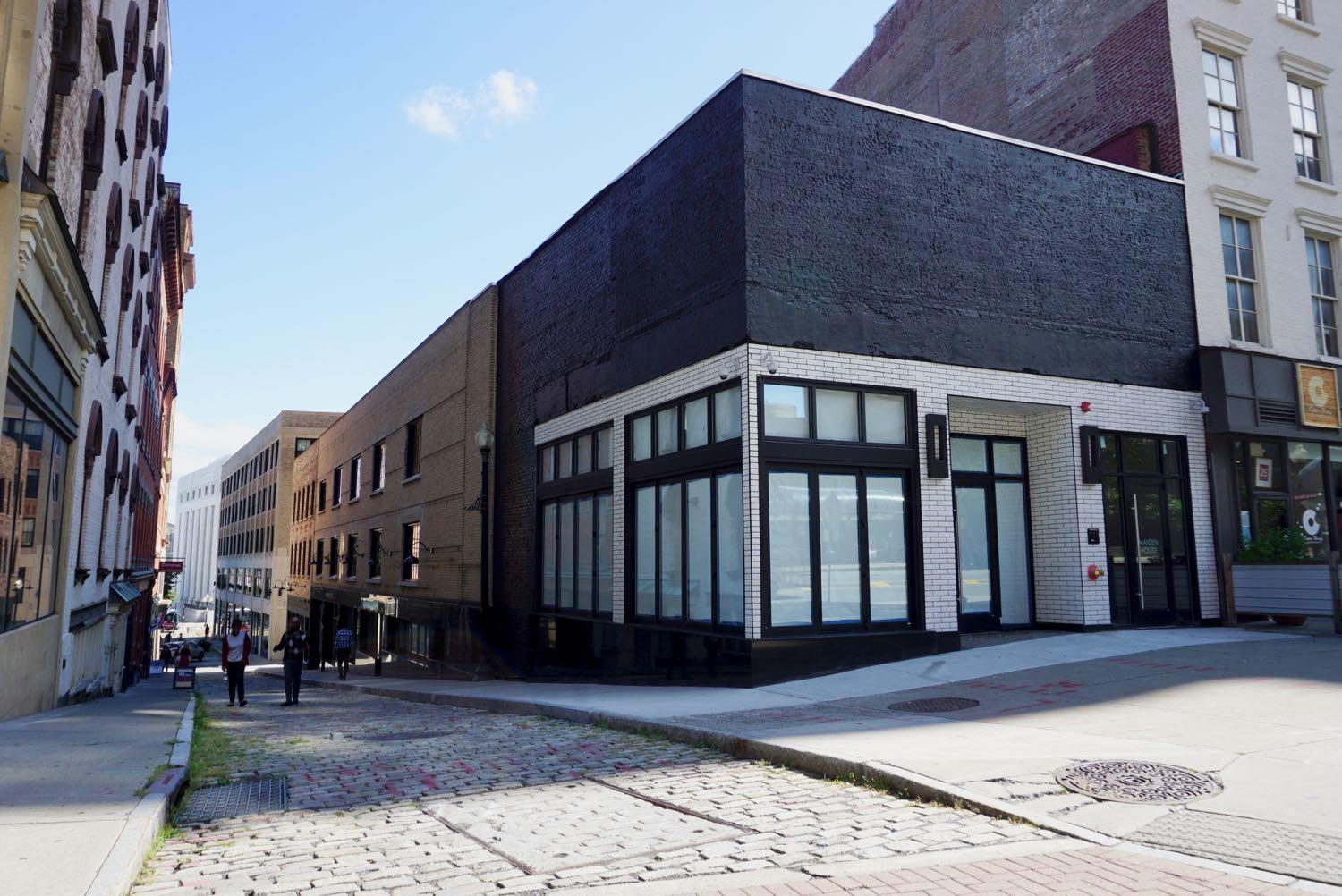 + The developer behind the project is Fairbank Properties, which also did the residential conversions of the former school building at 27 Western Ave and the adjacent Arcade Building downtown. It's currently in the process of constructing a new 88-unit apartment building at 760 Broadway, just north of downtown, that's on track to be ready for spring 2020.
+ Maiden House spans the block from North Pearl Street to James Street and runs along Maiden Lane.
+ It includes 18 apartments: 4 1BR, 2 studios with alcoves, and 12 studio units. (The studios with alcoves essentially have a second room, but that room doesn't have a window.)
+ Apartment rents are $1,200-1,400, which includes heat, hot water, and a parking space. Apartments also include an in-unit washer and dryer.
+ Units started renting in August and Fairbank says that, as of last week, about half the units were rented, including all of the 1BR.
+ Maiden House has also 2-4 retail spaces (depending on configuration) on the street level that front on North Pearl, Maiden Lane, and James Street.
+ Historical bit: The current building was originally three buildings, and they date (in their current form at least) to the mid 20th century. The site and buildings that existed in the early 20th century looked much different. For many years there were women's clothing retailers at the site, such as Louis Gold, Miller's, and Lerner's. In recent years the building had been largely (or completely) vacant and the windows bricked up.
Talking about the mini boom in downtown Albany residential, and the push for retail
David Sarraf is the owner of Fairbank Properties with his brother, Harris Sarraf. We asked him a few questions about the work they've been doing in Albany:
So why do this project and why do it now?
Well, it was coming off of the back of our completion of the Arcade Building, 488 Broadway. We saw it as an opportunity not only to add more apartments to the downtown landscape but to also really take advantage of the potential that this block has, Maiden Lane specifically. We have a good portion of Maiden Lane, we have filled up the retail spaces on, I would say, half of Maiden Lane. And if we can do something similar to the rest of it with the retail space that this building offers we think that it can really provide a transformational experience to downtown Albany.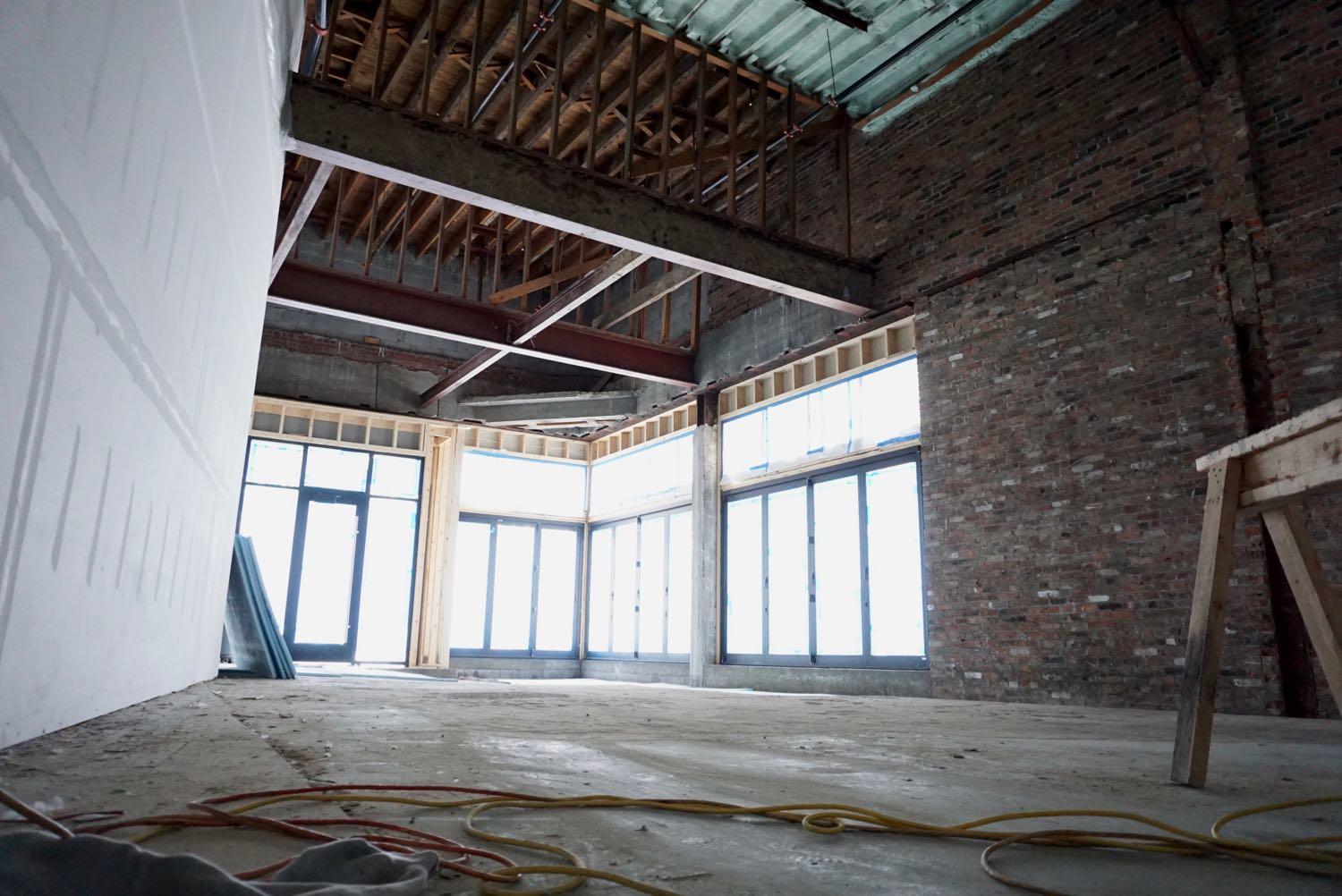 The retail space on Pearl Street. Those windows open to the street. (All of the retail spaces have windows that open to the street in some form.)
There's residential momentum here right now. How important is the retail starting to pick up pace with that?
I think it's extremely important. As additional residential units come online it gets even more important that retail starts to follow it. So any natural saturation [of residential units] that does occur can be mitigated by the presence of new retail.
There's been this mini boom in residential going back 5-6-7 years in downtown and you're obviously a part of that. There is now potentially a lot more residential on the way. From a developer's standpoint, how do you view the downtown residential market right now?
I would still call it speculative. That will hopefully change as retail comes along and becomes a little bit more substantial, as more units come along and absorption becomes a little bit more reliable. As you begin to start to get different price points within the downtown market that's when I think it becomes a little bit less speculative. But at the moment it certainly is.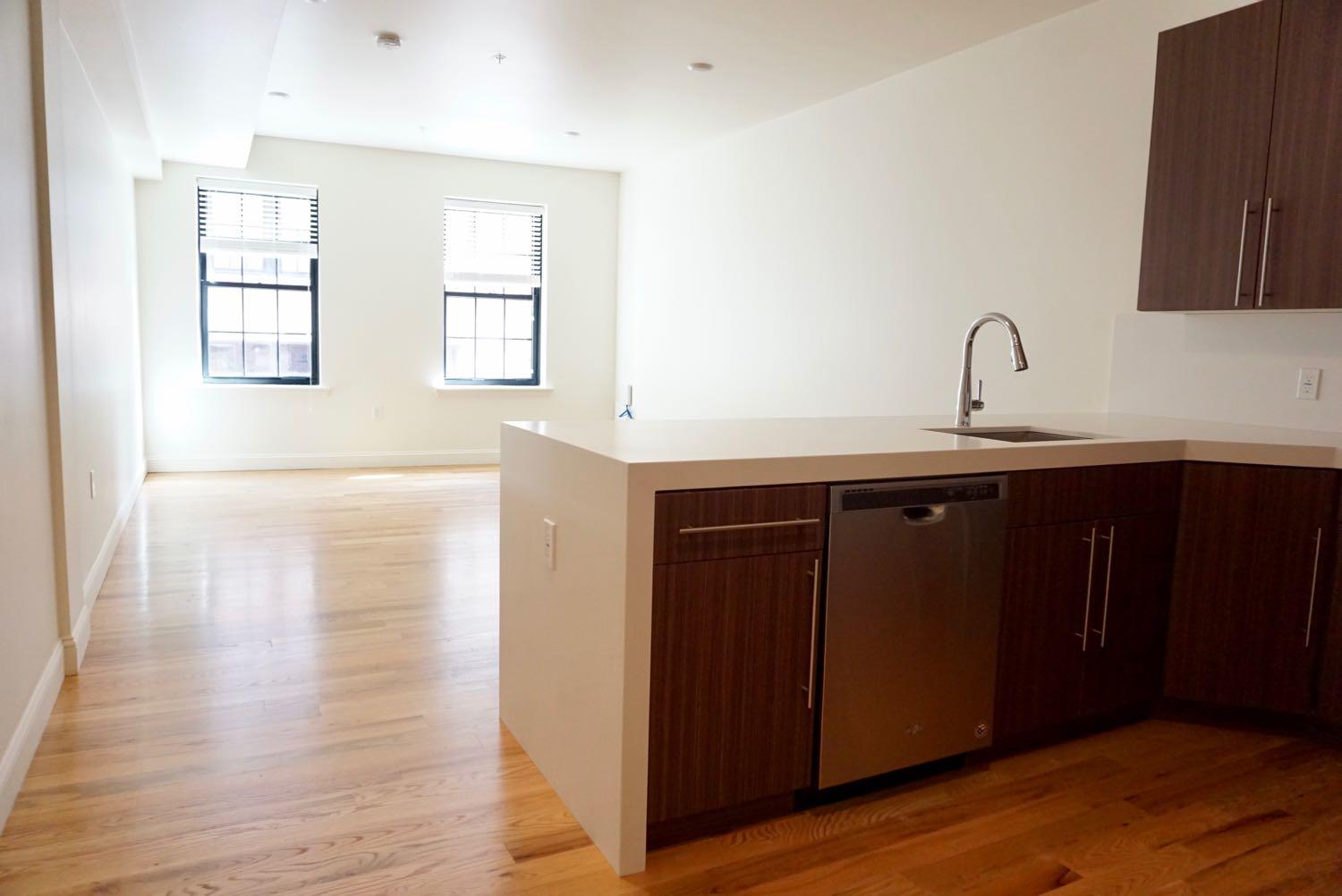 This is now the third major finished project for your company in Albany, with a fourth in progress at 760 Broadway. Why this area? What was it about this that you decided that this was a good place to invest and do these projects?
Our initial entrance into the Albany market was in the off-campus student housing market. So our thought process then was that there was a demand and a gap for updated student off-campus student housing. And as we started to do that over time we realized that that similar demand and gap existed in the market for luxury rental housing, which included downtown Albany, other downtowns as well. That, added to the fact that you have the support of the municipalities who are actually trying to get economic development begun and through the initial process, that kind of led us down this path.
So where do you see things going over the next five years?
More units coming online. Hopefully more units renting. And hopefully as more residential comes online and gets rented there becomes less of a hesitation on retailers and operators to either expand or start their businesses in downtown Albany. That, hopefully also combined with office space that can provide higher paying wages to employees that they can then afford to pay higher rents to live downtown, will continue to incentivize developers to build.
So, really, I see it as a three-dimensional process that really all has to happen together. Obviously residential has a head start. And I think that for a long time, or at least in the near future, it will continue to have a head start. It will continue to be ahead because that's where the incentives are. There are starting to become more incentives for retailers through grant programs at Capitalize Albany. So hopefully retail and business will follow.
This interview has been lightly edited and condensed.
Earlier
+ Laying out a new path for Maiden Lane, one of Albany's very oldest streets
Say Something!
We'd really like you to take part in the conversation here at All Over Albany. But we do have a few rules here. Don't worry, they're easy. The first: be kind. The second: treat everyone else with the same respect you'd like to see in return. Cool? Great, post away. Comments are moderated so it might take a little while for your comment to show up. Thanks for being patient.