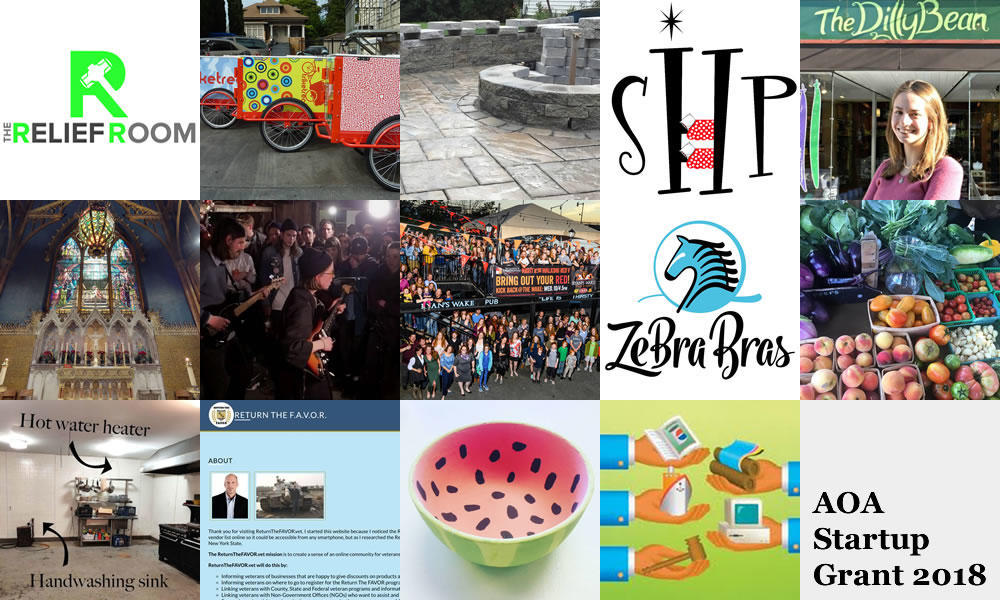 The hardest part of the $2,500 AOA Startup Grant contest is narrowing down the field to three finalists.
That was especially true this year because there were a bunch of compelling projects. If we had five spots in the final it might not have been enough.
Even so, we had to settle on three -- two picked through crowd voting, one by the editors.
And here are the finalists for this year's AOA Startup Grant, sponsored by SEFCU, CDPHP, and the College of Saint Rose.
Crowd vote picks
Two of the finalists are selected by the crowd voting this month.
Sleep in Heavenly Peace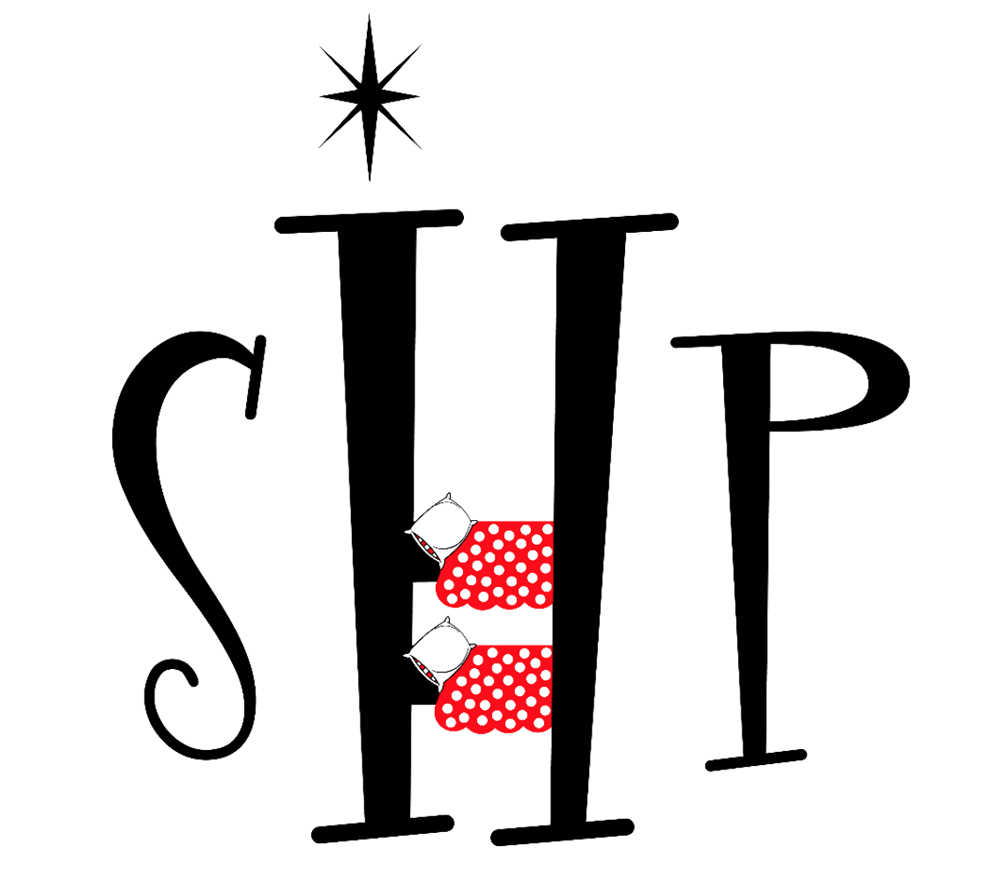 James Welch's plan is start a local chapter of Sleep in Heavenly Peace, an effort to provide beds and bedding to children who are in need. His project got the most crowd votes, chosen on almost 29 percent all ballots cast.
From his application:
After 26 years I retired from the military and I was looking for a way to give back to the community. I saw an episode on Facebook's web television series Returning the Favor hosted by Mike Rowe titled, "Sleep in Heavenly Peace". I remembered being on training in St. Louis and seeing kids without beds. It made me realize that there is a need everywhere, even in my home town. This made me realize he importance of this project encouraged me to start a chapter in my community.
He says he'd use the money to buy tools and hardware.
The Dilly Bean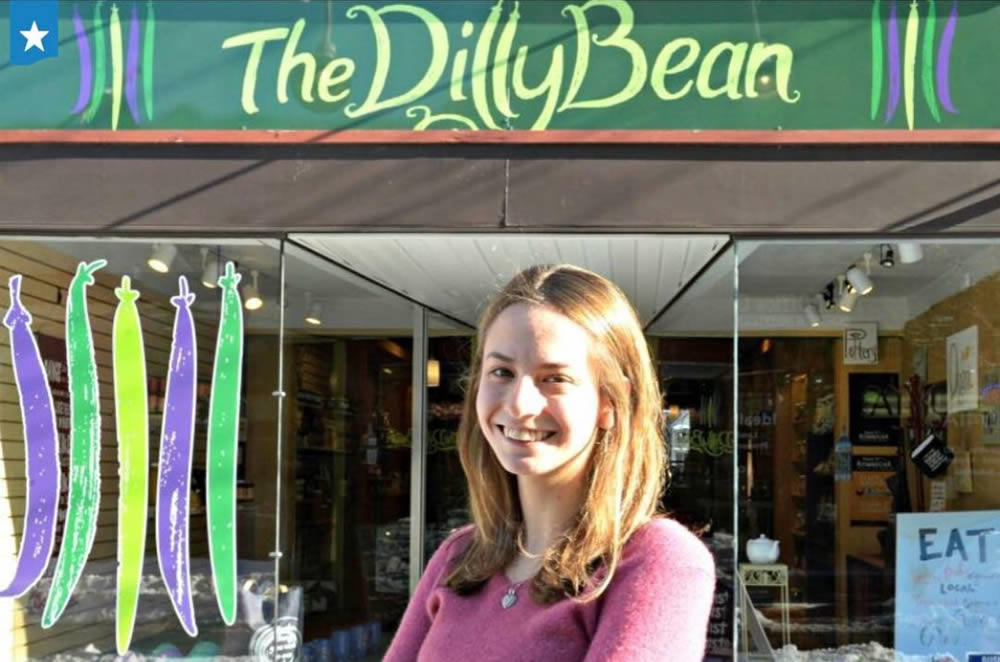 photo: Peter R. Barber
In second place was The Dilly Bean, chosen on more than 22 percent of all ballots cast.
Abigail Rockmacher's local market in downtown Schenectady is already open. From her application:
My experiences at farmers' markets, coupled with Schenectady's lack of downtown food access, led me to realize that access to healthy local foods benefits both the city and local artisans. I love being able to facilitate a connection between local vendors and residents. Currently I carry products from over 40 vendors, but am limited in my ability to expand due to financial restrictions.
She'd like to use the money to increase the number of vendors she can feature.
The editors' pick
It's always hard to make this choice, but we considered many projects for this spot and had multiple conversations about the selection. We could have put together a very solid final round with projects that didn't make it through.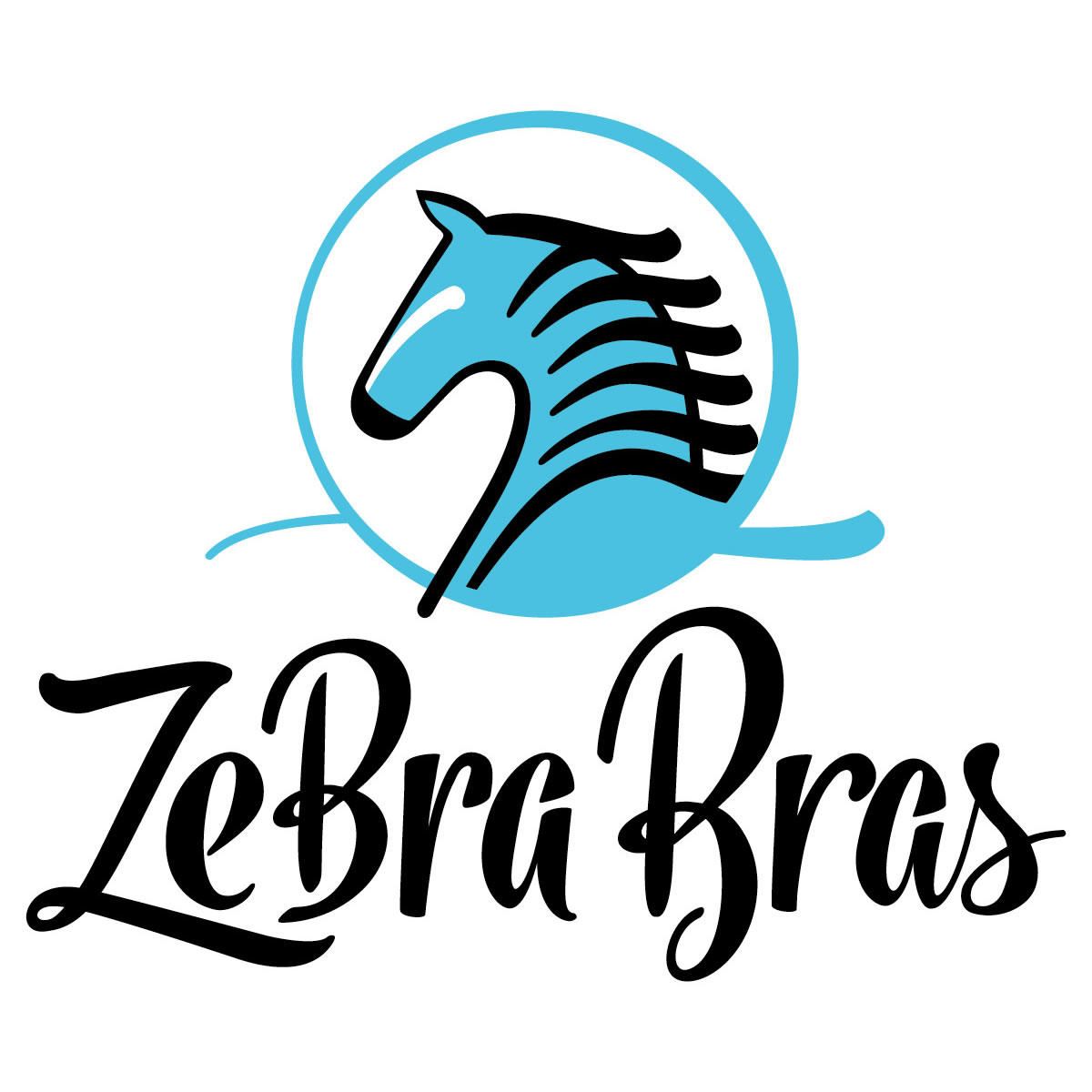 ZeBra Bras
We ultimately chose the Troy-based ZeBra Bras for the third spot in in the final. From the application by Ben Smith and Hannah Johnson:
We use a 3D imaging camera to take precise measurements of our customers - down to hundredths of millimeters. We then use a computer aided design, or CAD, program to design the bra. This model is used to create the components of the bra - the underwire, the foam cups, and the fabric casing. The underwire is 3D printed, as is a mold for the foam cups. The CAD program generates a pattern for the fabric casing, and all of the parts are sewn together in our shop in Troy.
We are intrigued by this use of technology. And we are heartened to see the company focus on markets that might currently be underserved. There appears to be a lot of potential with this idea and we want to hear more about their plans to make it happen.
What's next
The finalists will be attending a coaching session this week with John Dion, a professor of marketing at The College of Saint Rose, this week to get some advice on how to organize and present their pitches in the final.
And then on October 25 at the College of Saint Rose the finalists will make their pitches to the panel of judges who will select the winner.
Thank you
A big thank you to everyone who entered this year's contest. We very much appreciate the time and effort you put into your applications. And we wish you much luck as you pursue ideas.
Thank you also to everyone who read through the applications and voted this month. If you haven't read through the applications yet, you should! There are many interesting projects and you might find one you'd like to help support or encourage.
Crowd vote totals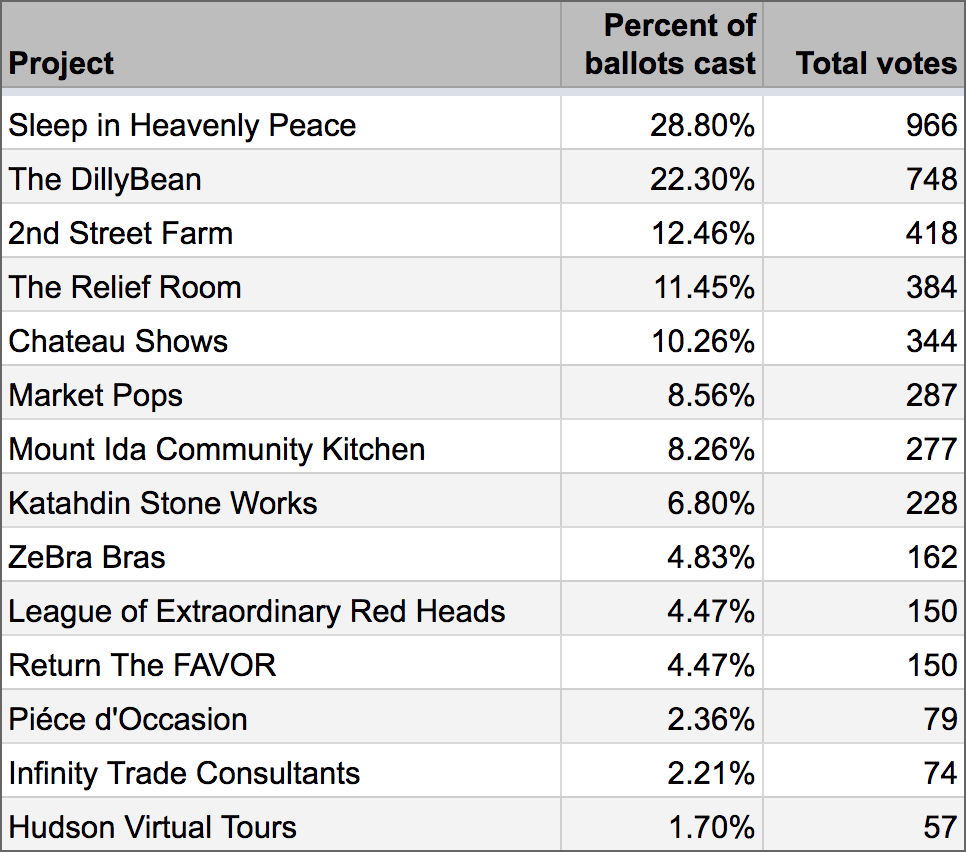 _____
Thanks to SEFCU, CDPHP, and the College of Saint Rose for making this year's contest possible!