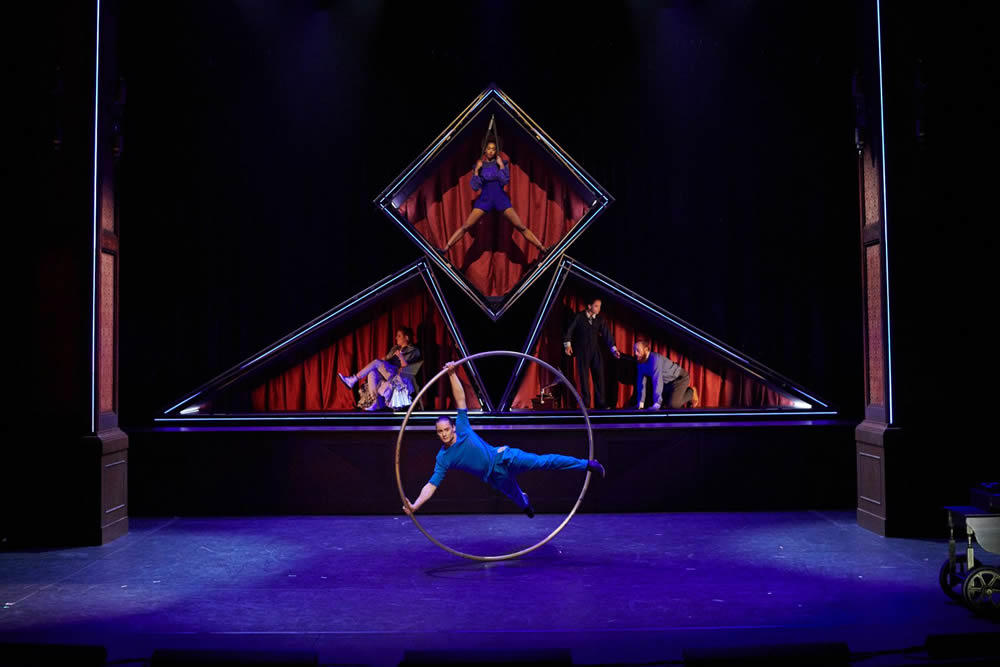 Fall back... into the weekend. There's an extra hour of sleep and a whole bunch of things to do.
We've pulled together some of the goings-on we thought you might like to checkout this gray autumn weekend. Planning something you don't see here? Tell us about it in the comments. (And don't forget to set your clocks back Saturday night.)
And whatever you're up to, wear a raincoat and have a great weekend.



1st Friday
Friday: Albany's monthly 1st Friday celebration is back with a variety of art and performance events at venues around the city
BUILT
Saturday: Historic Albany Foundation hosts its annual BUILT event, which showcases work by local artists that's been inspired the city's built environment. Sample food, wine, and craft beer while you browse the exhibition. This year the event will be held at the New York State Museum. Guests can bid on the projects in a silent auction. Saturday 6:30-9:30 pm -- $95 / $55 under age 35
Classics of Science Fiction
Thursday-Sunday: The Classics of Science Fiction festival will be at The Linda. Blurbage:
Guests include authors, artists, podcasters, cosplayers, business owners, and professors. From November 2-4 at The Linda we will screen a diverse selection of international science fiction films, short lectures, open discussions, artistic creations, live music, a silent auction, live podcast tapings, and a Benefit Masquerade Ball.
The lineup includes a talk with Eugene Lim, author of Dear Cyborgs (Friday 6 pm), and screenings of films such as the 1902 Georges Méliès classic A Trip to the Moon, Fritz Lang's Metropolis with live score, Ridley Scott's Alien, Denis Villeneuve's Arrival, and the Alfonso Cuarón masterpiece Children of Men. The event is organized by the Department of Writing and Critical Inquiry at UAlbany. Thursday-Sunday various times -- $2 per screening / $5 for a day pass / $10 for a weekend pass / free for students with valid ID
Capital Region Wing Wars
Saturday: The Franklin Terrace Ballroom in Troy host the Capital Region Wing Wars. Sample wings from more than 15 restaurants throughout the Capital Region. Saturday 5 pm -- $25
Festival of Nations
Sunday: The Empire State Plaza and Convention Center hosts the annual Festival of Nations with performances, crafts, food and more from ethnic groups from around the world. Sunday 11:30 am-5 pm -- admission $5 / $2 kids 3-12
2018 Albany Auto Show
Friday-Sunday: The Times Union Center hosts the Albany Auto show with 150 new vehicles from 30 manufacturers, plus exhibitor booths with auto products and services. Friday 1-8 pm, Saturday 10 am-7 pm, Sunday 10 am-5 pm -- $10 / kids attend free
Northeast Ski & Craft Beer Showcase
Friday-Sunday: The Albany Capital Center hosts the Northeast Ski and Craft Beer Showcase. Vendors, demonstrations, craft beer, prizes and more. Friday 4-9 pm, Saturday 10 am-6 pm, Sunday 10 am-4 pm -- $10 ahead / $12 at the door
Albany Lantern Parade
Sunday: The Albany Lantern Parade returns to Washington Park. "This free, family friendly event showcases community creativity, bringing neighbors together from across the Capital Region to celebrate the arts. At dusk, participants will gather at the Lake House to begin a stunning lantern lit parade around the lake." (Here are a handful of workshops at which you can make your own lantern.) Sunday 4:45-6:30 pm
Spooky
Capitol Hauntings
Thursday-Friday: The popular Capitol Hauntings tours wrap up the season at the state Capitol. "The tour lasts about an hour, but the chilling, ghostly tales might haunt you forever." Thursday-Friday 1 pm and 5:30 pm -- free (but you must make a reservation and they fill up)
Ghosts of Albany
Friday-Saturday: Ghosts of Albany wraps up it season of offering haunted tours of the downtown Albany. Friday-Saturday various times -- $20
Haunted Saratoga Ghost Tours
Friday-Saturday: Take a haunted ghost tour of Saratoga Springs. Friday and Saturday 7 pm-9:30 pm -- $20
Hockey
RPI
Friday-Saturday: TheRPI men's hockey team takes on Clarkson (Friday) and St. Lawrence (Saturday) this weekend at the Houston Field House. Friday and Saturday 7 pm -- $15
Union
Friday-Saturday: The Union men's hockey team takes on St. Lawrence on Friday and Clarkson on Saturday. Friday and Saturday 7 pm -- $15
Music
Thursday: Matisyahu at Troy Music Hall
Acoustic show. 7:30 pm -- $29.50 and up
Thursday: The Subdudes at The Egg
"[T]he subdudes draw their inspiration from the sounds of their native New Orleans, blending blues, gospel, funk, and R&B into their soulful repertoire." With: Vance Gilbert. 7:30 pm -- $34.50 and up
Thursday: Mile Twelve at Caffe Lena
Contemporary bluegrass. 7 pm -- $20
Thursday:Respect: A Tribute to Aretha Franklin at Colonial Theatre (Pittsfield)
Four dynamic vocalists, celebrate the life, music and spirit of The Queen of Soul, Aretha Franklin. Thursday 7:30 pm -- $25
Friday: Bobby Brown + Bell Biv Devoe at The Palace
Old-school R&B. With: Case, Kid Capri. 8 pm -- $39.50 and up
Friday: Chris Barron at Lucky Strike Jupiter Hall
From the Spin Doctors. 7 pm -- $23 ahead / $25 day of
Friday: The Figgs at The Low Beat
Annual holiday show at The Low Beat... a little bit early. 8 pm -- $10
Friday: Marc Cohn at Helsinki Hudson
"Walking in Memphis." 8 pm -- $45
Friday: Driftwood at The Hollow
Americana. With: Blind Crow. 8 pm -- $12
Friday-Saturday: Bob Warren Band at Caffe Lena
Two nights of shows. 8 pm -- $22
Saturday: The Wonder Years
Pop punk. With: Have Mercy, Oso Oso, Shortly, Roxbury. 6:30 pm -- $22 ahead / $25 day of
Saturday: Empire State Youth Orchestra at Troy Music Hall
"From Spain to the New World." 7:30 pm -- $20
Saturday: Marco Benevento at The Hollow
Multi-instrumentalist indie rock. With: WOLF (featuring Scott Metzger). 8 pm -- $16
Saturday: Haley Moley at The Low Beat
EP release show. With: Sun Natives, Blood Blood Blood. 8:30 pm -- $5
Saturday: Old Songs Community "Barn" Dance with Fennig's All Stars
"Fun, simple dances from the U.S. and around the world. For every age and ability. All dances will be taught and will include circles, contras and squares. Yummy desert potluck during intermission." 7 pm -- $8 / kids 12 and under free
Sunday: Shtreiml at Caffe Lena
"Montreal/Philly-based Shtreiml offers a high-octane mix of not-so-traditional Eastern-European Jewish and Turkish music." 7 pm -- $22
Magic and circus
The Naked Magicians
Thursday: A show called The Naked Magicians is at Proctors. "This boisterous R-rated magic show strips away the top hats and capes, promising full-frontal illusions. Left without sleeves or pockets, their saucy magic is baffling and entertaining, bringing a new meaning to 'now you see it'." Thursday 7:30 pm -- $40 and up
Darci Lynne and Friends
Saturday: Ventriloquist Darci Lynne -- the youngest contestant ever to win America's Got Talent -- brings her solo show to The Palace. Saturday 7 pm -- $27.75 and up
Cirque Eloize Hotel
Friday-Saturday: Proctors hosts Cirque Eloize Hotel, a circus-style telling of the story of a place and its transient travelers with acrobatics, theatre, dance and live music. Friday 8 pm, Saturday 2 pm -- $20-$50
Stage
Million Dollar Quartet
Thursday-Sunday: Park Playhouse presents Million Dollar Quartet, featuring the music of Elvis Presley, Jerry Lee Lewis, Johnny Cash, and Carl Perkins at Cohoes Music Hall. Thursday-Sunday various times -- $27 / $17 for age 17 and under
Every Brilliant Thing
Thursday-Sunday: Curtain Call presents a production of Every Brilliant Thing, Duncan MacMillan's one-man show with audience participation that weighs the light and darkness of life. Thursday-Saturday 8 pm, Sunday 3 pm -- $17
Gloria
Friday-Sunday: Albany Civic Theater presents a production of Gloria. The play about dynamics in the workplace among a group of young, jaded magazine writers was a Pulitzer finalist. Friday and Saturday 7:30 pm, Sunday 2 pm -- $18 / $10 students with ID
Lips Together, Teeth Apart
Friday-Sunday: The Local Actors Guild of Saratoga presents Terrance McNally's Lips Together Teeth Apart. The dark comedy is An examination of isolation and mortality among four straight couples on Fire Island in the late 1980s. Friday and Saturday 8 pm, Sunday 2 pm -- $20
Ripcord
Sunday: Schenectady Civic Players presents a staged reading of the play Ripcord. Sunday 4:30 pm -- free
Night of the Living Dead -- Live
Friday-Saturday: The National Museum of Dance celebrates the 50th anniversary of the iconic film Night of the Living Dead with a live theatrical retelling of the story. Friday and Saturday 8:30 pm -- $25 / $15 for students
Comedy
TheaterSports
Friday: The Mop & Bucket Company presents TheaterSports -- part improv show, part competition. Teams of improvisors compete against each other Friday 8 pm -- $10 / $6 for students and seniors
Spontaneous Broadway
Saturday: Spontaneous Broadway returns to the Mop & Bucket Company. Act I is a mock Broadway backers audition, where improvisors make up songs based audience suggestions. In act II, the audience's favorite tune from the first act becomes a full musical, complete with props, costumes and a reprise of the improvised song. A different show every week. Saturday 8 pm -- $10 / $6 for students and seniors
Make Comedy Great Again Tour
Saturday: The Egg hosts the Make Comedy Great Again Tour, a family-friendly, non-political comedy performance. Saturday 8 pm -- $35 ahead / $40 at the door
Film
Warren Miller's Ski & Snowboard Movie
Saturday: The Face of Winter, the newest Warren Miller ski and snowboard movie, will screen at the Maple Avenue Middle School auditorium in Saratoga Springs. Saturday 7 pm -- $15 ahead / $20 at door
Museums/galleries/talks/walks
Farming While Black
Thursday: Leah Penniman will be at the Sanctuary for Independent Media to talk about her new book Farming While Black. Penniman is a writer, educator, and activist, and one of the founders of Soul Fire Farm in Grafton. Thursday 7 pm -- $10
Jean Shin
Thursday: Sculptor Jean Shin will be at UAlbany for a conversation as part of the Creative Life series. She'll be talking on stage with WAMC's Joe Donahue. Shin is also the juror for the 2018 Artists of the Mohawk Hudson Region exhibition, which is currently on display at the University Art Museum. Thursday 7 pm, performing arts center -- free
Screenprint Biennial
Thursday: The 2018 Screenprint Biennial opens at the Opalka Gallery on the Sage Albany campus. It "seeks to showcase a range of screenprint-based art applications, from framed, editioned prints to installation, sculpture, video, ephemera, and posters." It will be on display through December 14.
+ Artist lecture: Tonja Torgerson 6:30 pm
+ Opening reception 6-8 pm (Jurors' tour at 5 pm)
+ Screenprint Symposium, with keynote address by famed printmaker, Luther Davis, co-founder of Forth Estate, a fine art publisher focused on producing limited editions with emerging artists. 8:30 am-1:30 pm -- $20 ahead / $25 day of / $10 students
Sonification: Making Data Sound
Thursday: Chris Chafe -- director of Stanford University's Center for Computer Research in Music and Acoustics -- will be at EMPAC for a talk about sound and data. "Computers and music have been mingling their intimate secrets for over 50 years. These two worlds evolve in tandem and where they intersect they spawn practices that are entirely novel. One of these is "sonification," turning raw data into sounds and sonic streams to discover new relationships within the data set by using a musical ear. This is similar to data visualization, a strategy that reveals new insights from data when it is made for the eye to perceive as graphs or animations." Thursday 6 pm -- free
Drinking History
Thursday: The Franklin Alley Social Club hosts "Drinking History with Rensselaer County Historian Kathy Sheehan. She'll share stories of "Life at the Back Door: The Alley's of Troy." Thursday 6-8 pm -- $25
Hike To The Hill at Muza
Thursday: Take a group hike along the Garnet Douglass Baltimore Trail to The Hill at Muza. Thursday 5 pm
Evenings with the Dudley Observatory
Thursday: The Dudley Observatory at miSci hosts an evening of skywatching and education. Thursday 6:30-8 pm -- $12 / $8 kids / $10 seniors
Octagon Barn Star Party and Lecture
Friday: Dr. George Shaw of Union College presents a lecture on life in the universe at this month's Octagon Barn Star Party in Delanson. Friday 7-9 pm -- free (donations accepted)
Sunny Sundays
Sunday: The Dudley Observatory at miSci hosts Sunny Sundays -- a chance to take a safe glimpse at the sun from the roll top roof observatory. Sunday 1-2:30 pm -- $12 / $8 kids / $10 seniors
Michael Burns Mansplains Politics (An Inconvenient Powerpoint)
Thursday: MopCo founder Michael Burns is workshopping a talk about politics, gullibility, and the American people. "An inconvenient Powerpoint augmented by brief scenes, resulting in a show that is part civics lesson, part psychodrama, part clown show, and part rant. Mansplains ends with a fervent call to action." Also: it's not a comedy show. Thursday 7 pm -- $5
Chris Hedges
Saturday: Pulitzer Prize-winning journalist Chris Hedges will be at the Sanctuary for Independent Media for a talk on his new book, America: The Farewell Tour. Saturday 7 pm -- $10
State Education Building Tour
Saturday: Take a free tour of the NYS Education Building. Saturday 12:30 pm and 2:30 pm -- free (pre-registration required)
2018 Artists of the Mohawk Hudson Region
Ongoing: The 2018 Artists of the Mohawk Hudson Region exhibition is now open at the UAlbany Art Museum. "The exhibition focuses on contemporary artists living and working within a 100-mile radius of the Capital Region and rotates annually among the University Art Museum, the Albany Institute of History & Art, and The Hyde Collection in Glens Falls." This year's juror is Jean Shin. on display through December 8
State Museum
The State Museum has opened the second phase of its Enterprising Waters: New York's Erie Canal exhibit.
Albany Institute
The Albany Institute is currently exhibiting Thomas Cole's Paper Trail, Birds & Beasts: The Scary, Magical, and Adorable Animals of the Albany Institute, and A Menagerie of Whimsey: The Art of William B. Schade.
The Fields Sculpture Park
The Art Omi Fields Sculpture Garden is a good place for a walk in autumn. It's free and open to the public.
Saratoga Auto Museum
The Saratoga Auto Museum in Spa State Park has a cars of the 1950s exhibit.
USS Slater
The USS Slater is still open for the season.
Visit some castles
Take a drive to check out one of the castles around the Capital Region.
Markets
Farmers markets
Most of the farmers markets have moved indoors now.
+ The Troy Waterfront Farmers Market is in the Troy Atrium. Saturday 9 am-2 pm
+ The Saratoga Farmers' Market is at the Lincoln Bathhouse. Saturday 9 am-1 pm
+ The Schenectady Greenmarket is indoors at Proctors. Sunday 10 am-2 pm
+ The Spa City Farmers' Market is at the Lincoln Baths. Sunday 10 am-2 pm.
Troy Makers Market
Saturday: Local craft vendors will display and sell wares at the Troy Makers Market in conjunction with the Troy Waterfront Farmers Market. Saturday 9 am to noon
The Albany Institute of History and Art, MopCo and Troy Music Hall advertise on AOA.
Say Something!
We'd really like you to take part in the conversation here at All Over Albany. But we do have a few rules here. Don't worry, they're easy. The first: be kind. The second: treat everyone else with the same respect you'd like to see in return. Cool? Great, post away. Comments are moderated so it might take a little while for your comment to show up. Thanks for being patient.