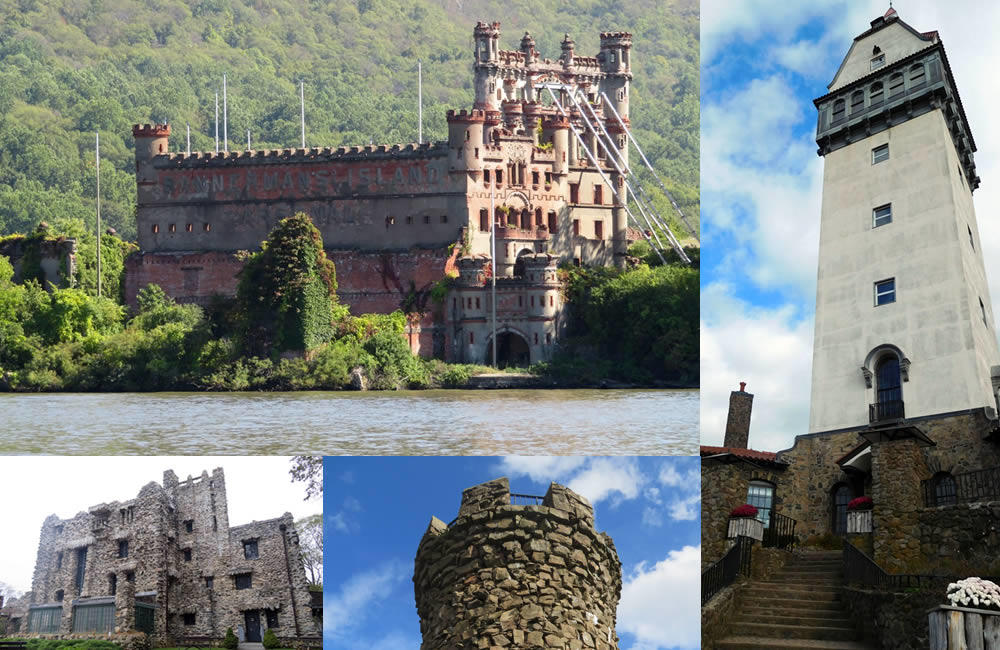 By Julie Madsen
This part of the country is dotted with castle-like structures, full of history, mystery, romance, and fairytale.
Here's a handful of castles that are within day trip from the Capital Region...
Stay overnight in Amsterdam Castle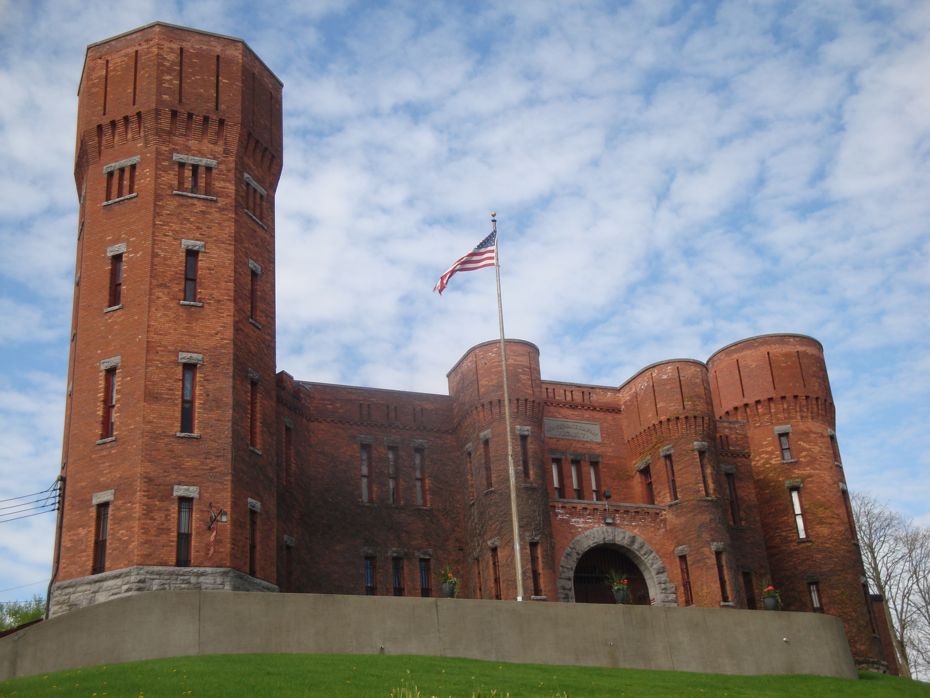 Here's a look inside the castle/armory from a few years back. / photo: Akum Norder
What was once the Amsterdam Armory, built in 1895 by Victorian architect Isaac G. Perry, the Amsterdam Castle is now a bed & breakfast and venue for events. There are 50 rooms, some decorated with armored suits and gargoyles. Other facilities include a rifle range, fallout shelter, and tank garage.
Cross over to Bannerman's Castle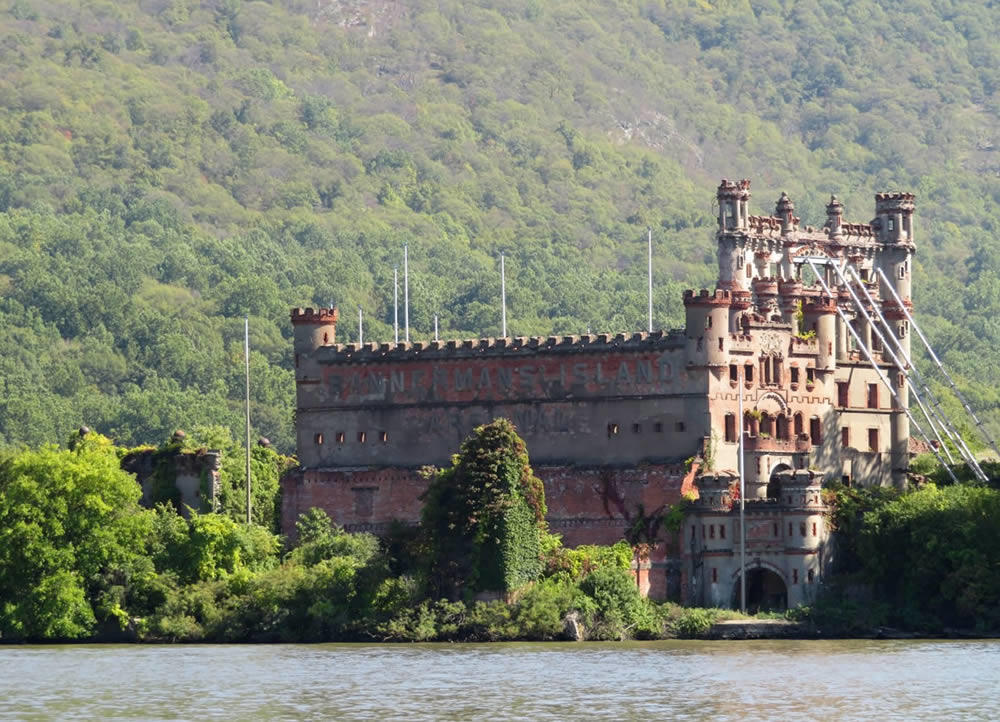 Maybe you've seen it while riding Amtrak along the Hudson River. Maybe you've seen it while hiking in the Hudson Highlands. That island in the river with a castle on it -- that's Pollepel Island and the structure there is known as Bannerman's Castle.
There are two ways to reach it the island and visit the castle. You can kayak there or join a boat tour departing from Newburgh and Beacon. Learn tidbits about the island's history, including information on Native Americans, the Dutch, and American Revolution. What's there now are the remains of military surplus warehouse that stored munitions and served as an advertisement for the surplus business. Tours operate from May-October. Adults $35 / under age 11 $30
Go to a murder mystery dinner at Beardslee Castle
Located an hour west from Albany in the quiet city of Little Falls is Beardslee Castle, built in 1860 and filled with ghostly history. It's worth a drive for the murder mystery dinner ($47 per person) at which you can test your detective skills. You are seated at a large table and dinner is served family style. Going with a big group of friends would be a great time, but this is also a way to meet new people as well. Don't miss a drink in the Dungeon Bar where you can shoot some pool. This year the castle is hosting a Psychic Fair on November 4 from 10 am to 6 pm.
Take a boat tour to Boldt Castle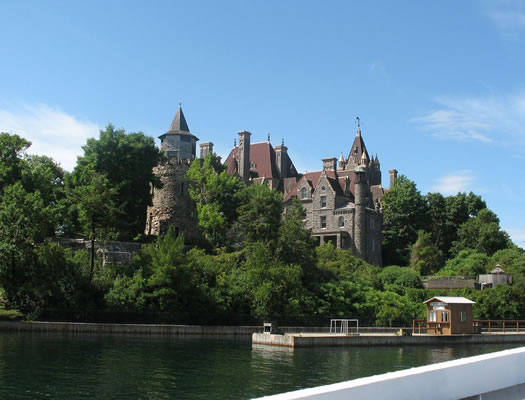 photo: Flickr user Gary Stevens (CC BY 2.0 -- cropped)
In the Thousand Islands everyone has heard of the sad story of a love that ended too soon. George Boldt was the general manager of the Waldorf-Astoria Hotel in New York City, and in 1900 he decided to build a six-story castle as a present for his wife -- Boldt Castle Just four years later she passed away and he never returned to the island. From the shore you can admire views of the castle, though the grounds are only accessible by water. Take a boat ride out to Heart Island and get a closer look on a tour. Adults (ages 13+)$9.50 / kids (5-12 years) $6.50 / 4 years and under free.
Enjoy the arts at Olana State Historic Site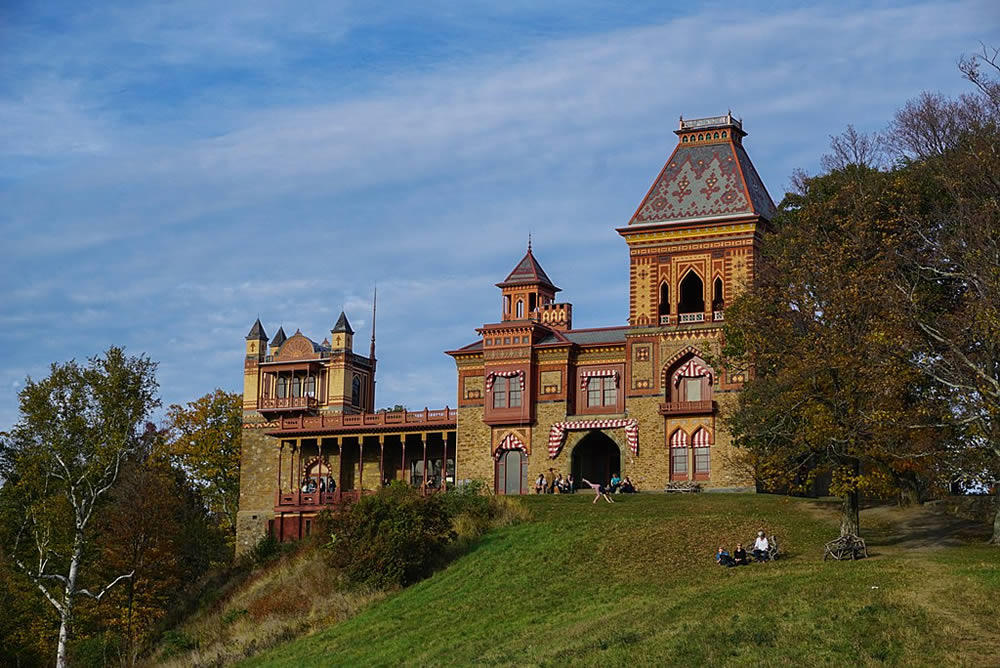 photo: Wikimedia Commons user ? (CC BY-SA 4.0)
This castle-like estate near Hudson sits upon the kind of setting that inspired the work of the Hudson River School. Olana was the eclectic home of the landscape painter Frederic Edwin Church and it overlooks the Catskill Mountains and Taconic Range. You are free to hike around and admire Olana, or head inside on a guided tour. $12 / senior (62+) $10 / student with valid ID $10 / kids 12 and under free
Hike to a castle in Connecticut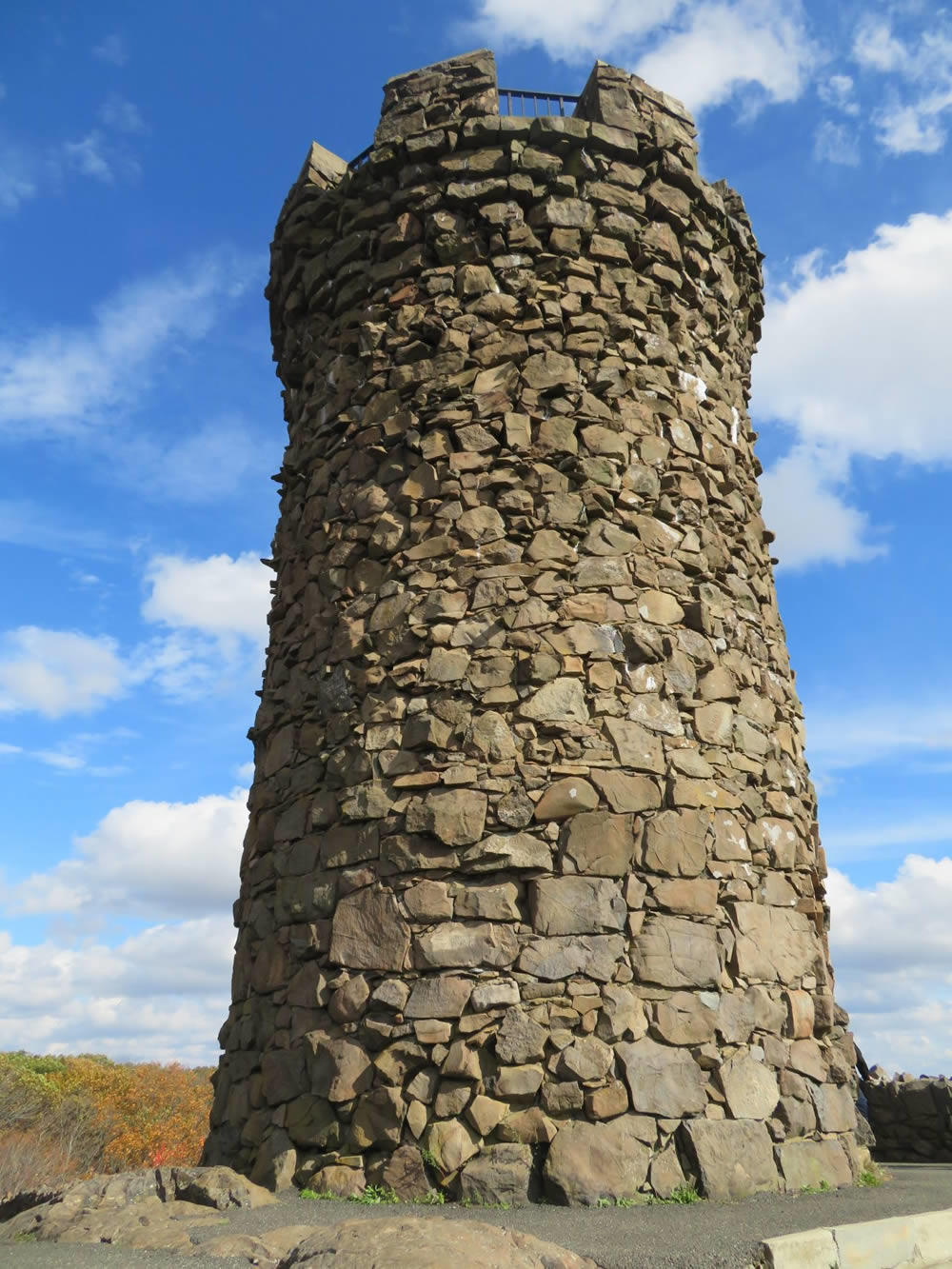 Castle Craig
On the highest point in the US within 25 miles of the East Coast, Castle Craig is a stone castle dedicated in 1900 and standing 32-feet tall. Located in Hubbard Park in Meriden, you can take an easy drive up to the top or an invigorating hike to the summit.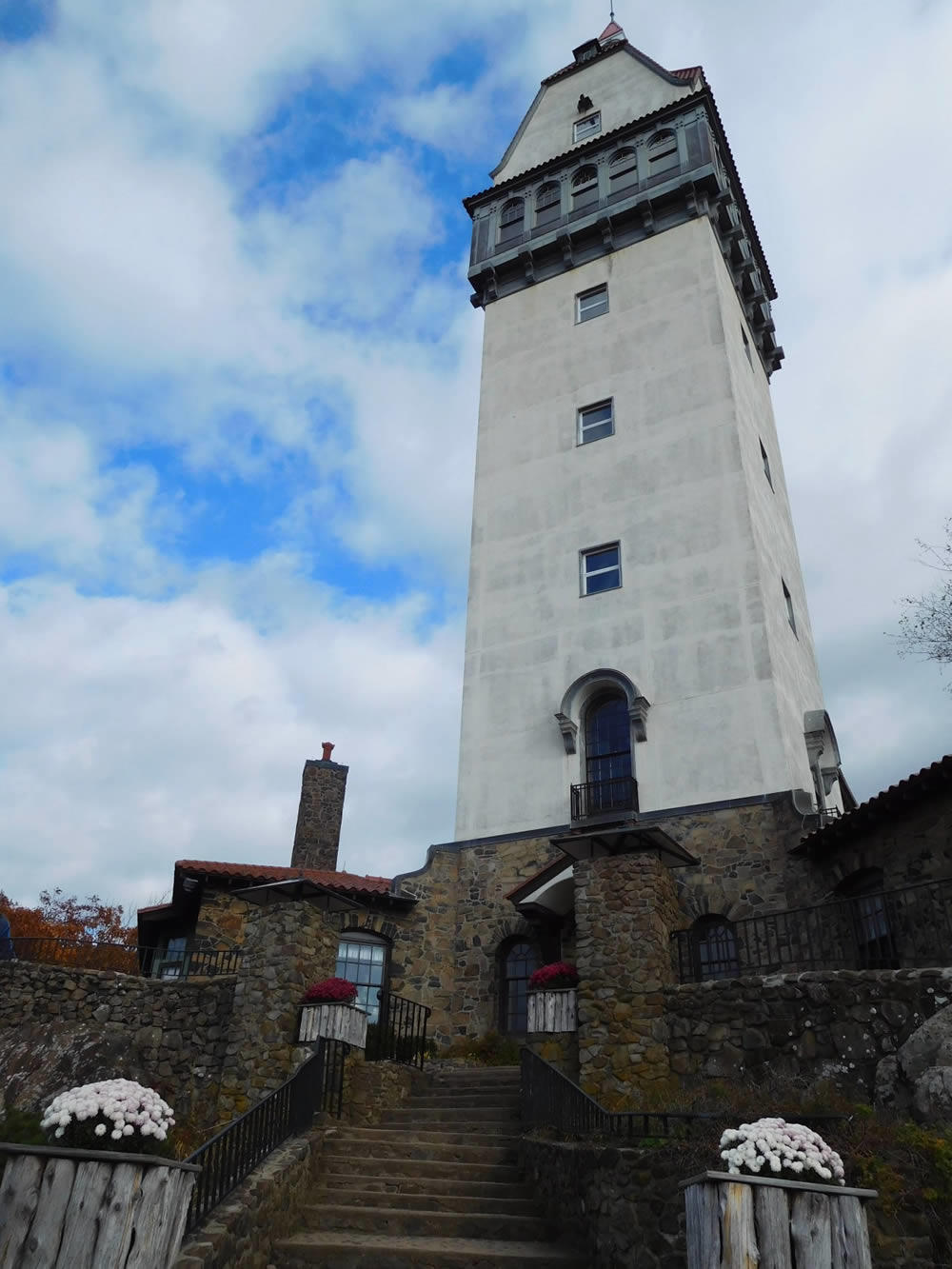 Heublein Tower
Located in Talcott Mountain State Park in Simsbury, Heublein Tower is an elegant tower built in 1914 by Gilbert Heublein, the manufacturer of A1 Steak Sauce and Smirnoff Vodka. The tower is 165 feet tall. To reach it, hike the 1.25-mile-long tower trail (2.5 miles roundtrip).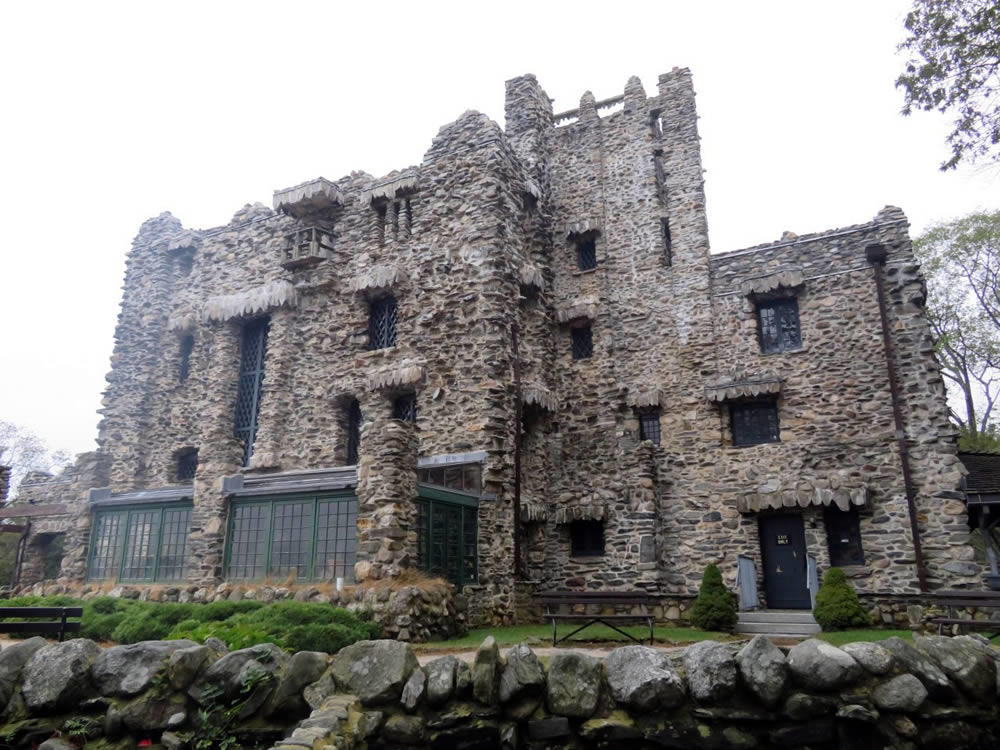 Gillette Castle State Park
Gillette Castle is a medieval-like castle in a picture perfect forest - it resembles something out of a fairytale. Completed in 1919 by William Gillette, an actor famous for playing Sherlock Holmes, the 24-room mansion in East Haddam is built of local stone. Each of the 47 doors are unique. Watch out for an eccentric man with a robe on smoking his pipe and his classy wife stroking her cat. Volunteers act out Gillette's ghosts interacting with passersby.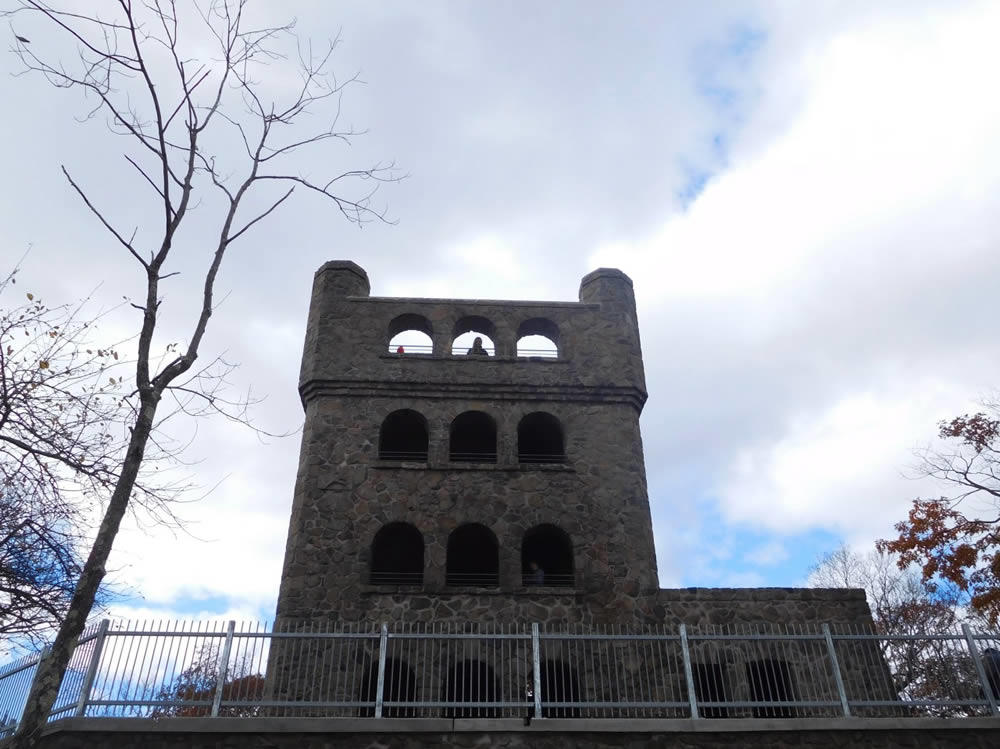 Sleeping Giant State Park
The profile of a snoozing giant lies across the way from Quinnipiac University in Hamden, and you can climb to the tower that sits on top of it. Also referred to as Mt. Carmel, at Sleeping Giant State Park you'll pass by fields of fallen basalt rock on your way to the top of this 739-foot mountain. Views from the four-story stone lookout tower stretch out for miles out into the Long Island Sound and over New Haven. The park is very popular, best to come early. Note: It looks like Sleeping Giant State Park is temporarily closed because of storm damage (see the link above). Parking fee in lot weekends/holidays Memorial Day to October, free street parking on Mt. Carmel Ave.
____
Julie has got the travel-bug. Whether it's day trips, weekend getaways, or wandering around the world -- she's always up to something. Read more about her adventures at juliejourneys.com.
Hi there. Comments have been closed for this item. Still have something to say? Contact us.