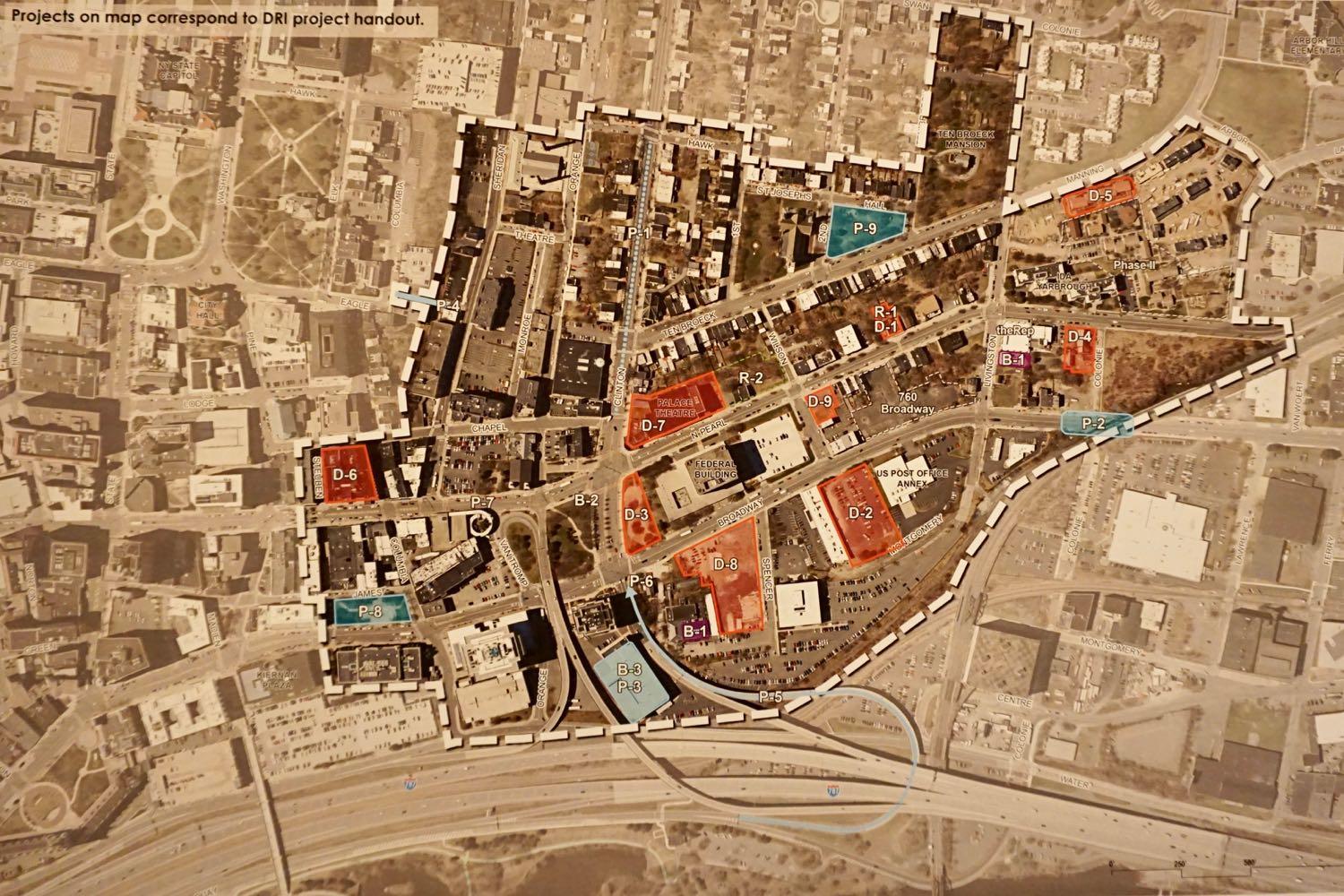 Earlier this fall the state announced that the city of Albany is getting $10 million in the latest round of the Downtown Revitalization Initiative for a series of projects centered on Clinton Square.
Now the city has to spend that money. Quickly.
So... how to do that? That was the topic of a public meeting Wednesday at The Palace.
Here are a few takeaways -- about why Clinton Square, what sort of stuff will and won't get funded, and how your project might be able to land some money.
Clinton Square is an in-between spot, which is the point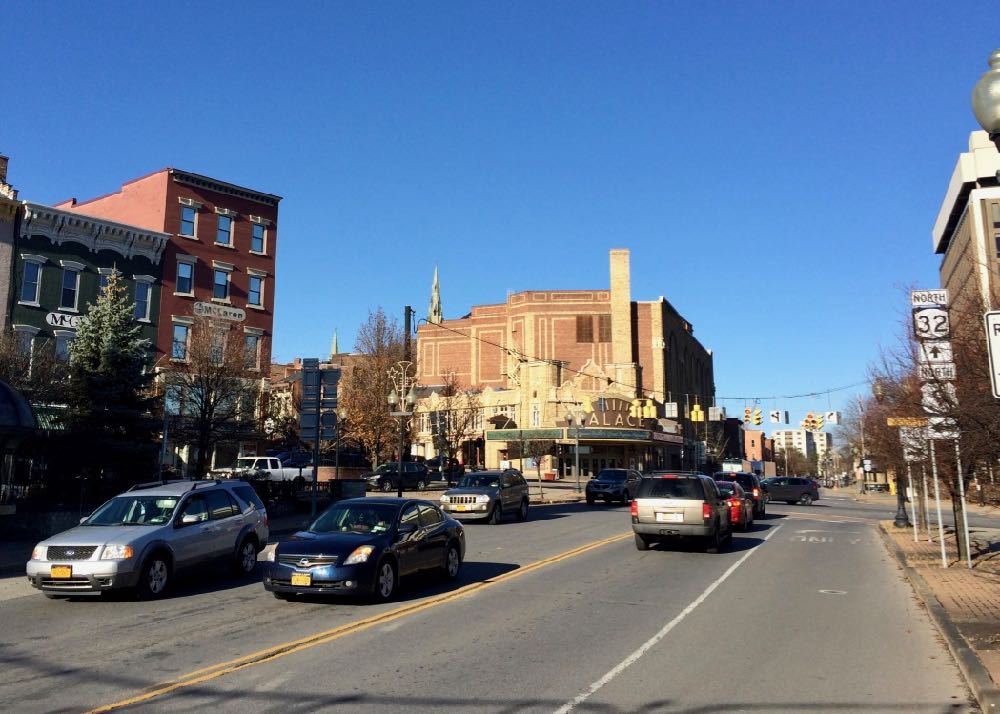 Clinton Square might seem like a little bit of an odd spot for the city to focus on because it's not quite one place or the other. It's located right where downtown proper, Sheridan Hollow, Arbor Hill, and that area between downtown and the Warehouse District come together.
And that was the point. The city -- specifically, its economic development arm Capitalize Albany -- has had its eye on Clinton Square because the spot serves as a gateway both into the city, but also between a bunch of different neighborhoods.
"This is a place that can bring, and catalyze, jobs in neighborhoods that we know need them," mayor Kathy Sheehan told the crowd ahead of a planning activity Wednesday evening. "So it's not that we're investing in Clinton Square instead of -- we're investing in Clinton Square so that we can ensure that we have an effect, an impact, on a much broader part of the city."
Following on that idea, Sheehan stressed that people should thinking about projects that connect out to various neighborhoods, especially Arbor Hill, West Hill and the South End.
The intent
One of the crowd activities at the meeting was to offer feedback on the vision statement for Albany's process. Here's what the consulting team offered up based on discussions with the local planning committee that's been assembled to advise the process:
Clinton Square is poised to be a thriving inclusive destination and a gateway that connects and catalyzes activity in the Downtown and the Warehouse District, and draws this momentum into the Arbor Hill and Sheridan Hollow neighborhoods through public infrastructure enhancements, private project development and vibrant arts and entertainment investments.
And the proposed priorities:
+ Establishing a clear and engaging gateway into the Capital City
+ Integrating and accelerating five distinct investment zones
+ Celebrating Albany's arts, culture, and history
+ Creating mixed income urban living options while maintaining future affordability
+ Connecting Albany's workforce to local employers
(Many of the committee members -- listed at that link above -- were participating in the crowd planning activities at Wednesday's meeting.)
The money has to be spent quickly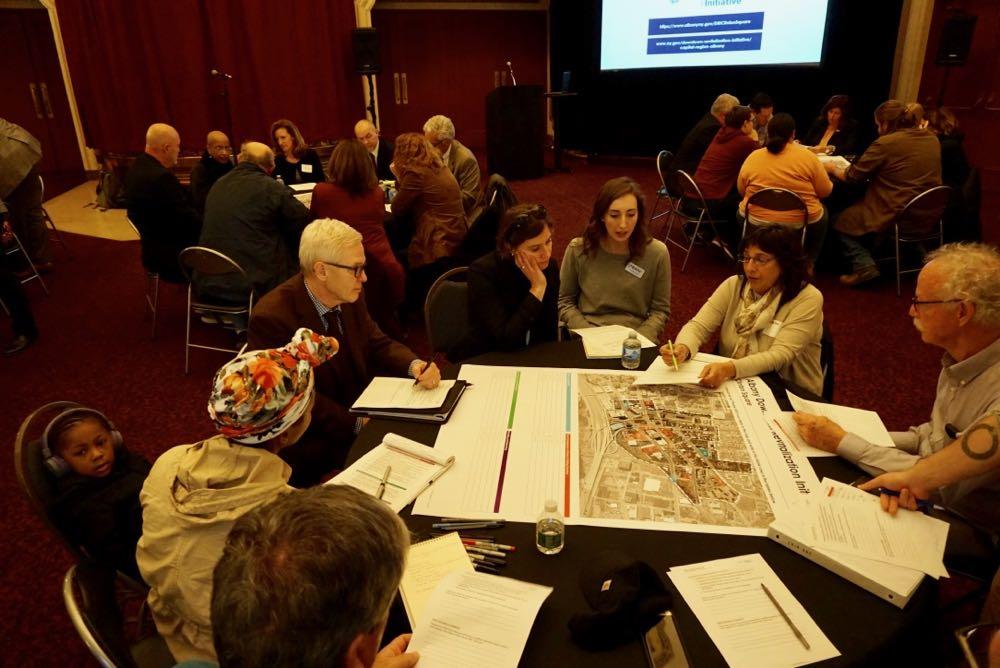 The $10 million -- actually, $9.7 million after $300k set aside for planning -- that Albany's getting has to be spent relatively quickly according to the rules of the Downtown Revitalization Initiative.
Steve Kearney of Stantec*, the planning/design/engineering firm that's heading up a bunch of different consultants for the city on this effort, explained to the crowd that the projects getting money will be proposals that can happen within the next year or two. They'll be vetted early next year and there will be a final list by the end of January.
"They're not ideas, they're projects," Kearney said of proposals that will successfully get backing. "Projects that are ready to go."
That was a point repeated by multiple officials throughout the night. And it is a bit unusual for this sort of grant process. Often grants that come from, say, the state or federal government are for projects that are long developing and the grant money can sit on the shelf (so to speak) for years. Not this time.
(*Stantec has already worked on DRI planning for five other municipalities around the state, including Hudson last year.)
What sorts of projects have the best chance of getting the money
The city has already identified 24 projects that are in the running to potentially get a slice of that (not quite) $10 million. But it's not the final list and officials said there's still opportunity for other projects to get a shot at money.
To be considered, projects will have to fall into one of four categories:
+ New development or rehab of existing structure
+ Revolving loan and grant funds
+ Branding and marketing
+ Public improvements
Albany DRI Project List 201... by on Scribd
Examples cited at the meeting: The proposed Quackenbush mixed-use development**, an arts education and employment training program at The Palace, signage for the Capital Craft Beverage Trail, and Clinton Ave streetscape upgrades.
And, again, projects will have to be ready to go. That means all the elements are in place to move forward when the money's grant -- a plan, site control, additional funding, whatever's necessary.
Also: Steve Kearney said the committee will end up selecting a number of projects that exceeds the total that will be funded. That way if a selected project falls off track, another project will be immediately ready to receive funding and move forward.
(** It's the development planned for the spot next to Quackenbush Square, where the big hole in the ground is now. We'll have some details about what's up on Friday.)
What people want to see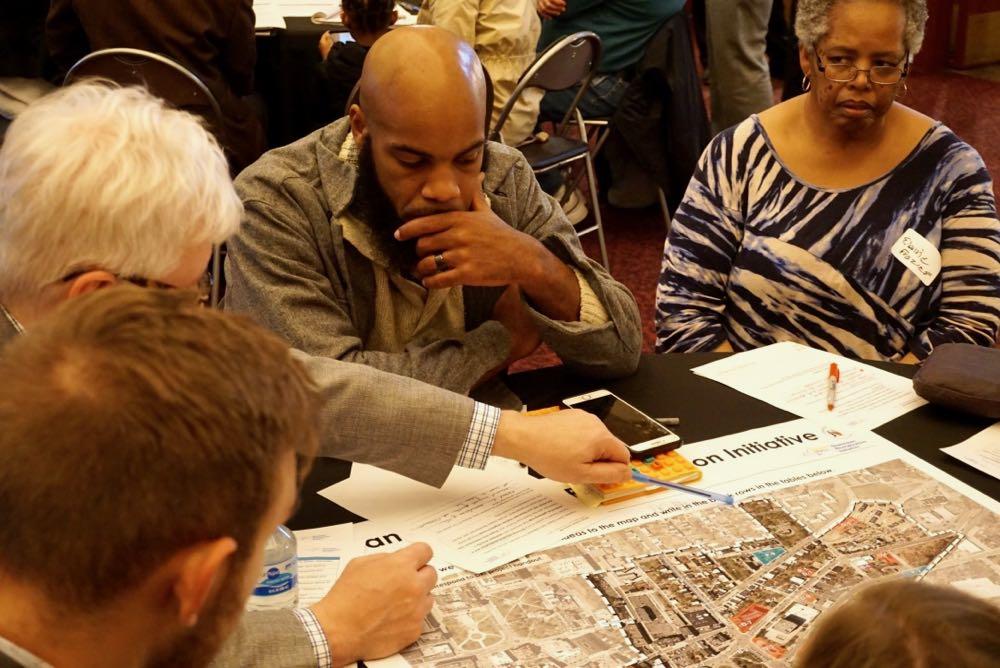 One of the planning activities at the meeting was for the crowd to talk in groups about the sorts of projects they'd like to see funded. A few of the ideas mentioned:
+ A grocery store got multiple mentions
+ Walkability, pedestrian and bike infrastructure
+ Kenmore block redevelopment
+ Home ownership opportunities
+ After-school services for families.
Even though "grocery store" got the most mentions, it's also probably a long shot at this point unless something dramatic happens in the next month or two. And the reason is that a supermarket proposal probably wouldn't check off the boxes necessary for the project to move forward right away -- things like control of a site, an agreement with a potential operator, financing, and so on.
But. As Capitalize Albany president Sarah Reginelli said after the meeting, a lot of the work done during the planning process -- the consulting team includes a person who specializes in urban retail -- could shed some light on the viability of a downtown Albany supermarket and that, in turn, could start some momentum for the future.
(A supermarket in this general part of Albany is an important topic and one that a lot of people are interested in. So we'll be coming back to it.)
How to (possibly) get in on the money
As mentioned before, there is still an opportunity offer a project for consideration if you can get something together in the next month or so. Toward that end, reps from Stantec will be holding office hours November 29 and 30 to help people sharpen their proposals and work through the application process. Here's a .doc with some of the info about applying.
The deadline to apply is December 7.
What's next
The next meeting of the local planning committee is November 29 -- it's open to the public.
The next public meeting -- like the one this week -- is scheduled for December 3.
Details should be posted on the city's web page for the DRI.
Albany's DRI application
We've posted this before, but in case you're curious here's the application Albany submitted as part of the process to win the $10 million:
DRI 2018 City of Albany Clinton Square Application by alloveralbany on Scribd
Hi there. Comments have been closed for this item. Still have something to say? Contact us.