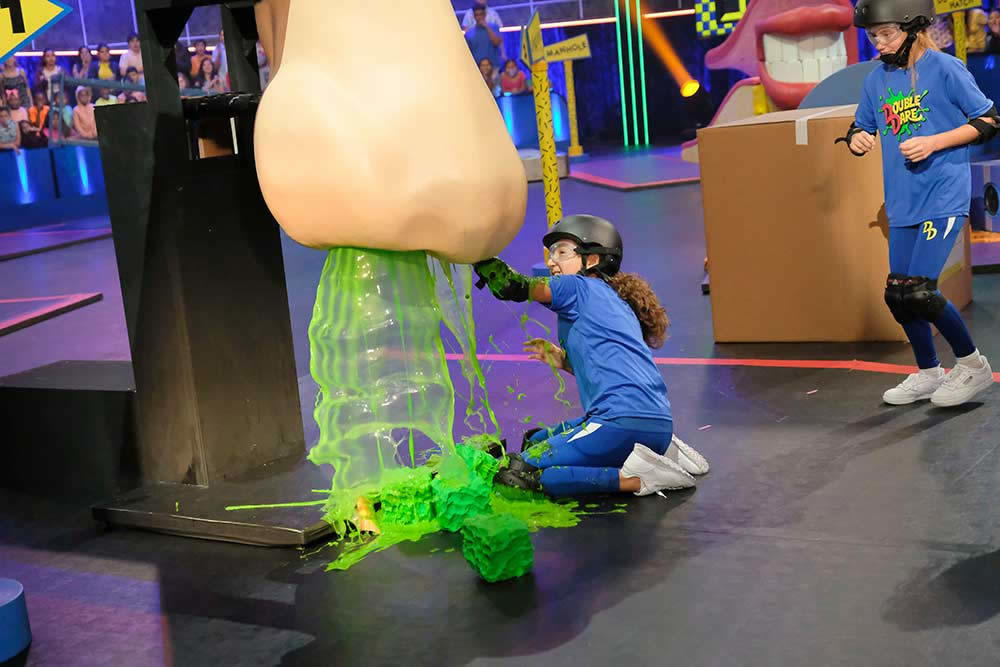 Cold gray autumn weeks
can honestly suck sometimes.
But weekends are fun.
OK, so we're not much for haiku, but you know what we are good at? Finding stuff for you to do on the weekend. We've had a lot of practice at that. So take a look at what we've pulled together for this week and make a plan. Then write us a haiku about it. (Or maybe don't.)
Planning something that didn't make our list? Share it with us in the comment section.
Whatever you do,
have a really great weekend.
We'll stop now. Promise.



Schenectady Holiday Parade
Saturday: The Saturday before Thanksgiving is the day of the traditional Schenectady Holiday Parade. The parade steps off from the parking lot at Schenectady County Community College and heads down State Street. Saturday 5 pm -- free admission
Capital Holiday Lights
Saturday-Sunday: Albany's Capital Holiday Light display opens this weekend in Washington Park with a pair of special events.
Craft Beer, Wine & Spirits Festival
Saturday: There's a Craft Beer, Wine & Spirits Festival at the lights with music and tastings. (21 and over.) Saturday, 3-7 pm -- $29.95 ahead / $49 at door
Chili, Chowder & Soup Fest
Sunday: There's a Chili, Chowder & Soup Fest in the park featuring samples from Capital Region restaurants, taverns, and delis along with music, Santa, crafters, and more. Sunday 4-7 pm -- ahead $7, $3 for kids 10 and under / at the door $12, $5 for kids 10 and under
miSci Toy Fair
Saturday-Sunday: miSci hosts a toy fair in conjunction with its current exhibit TOYS: The Inside Story. The fair features toys and collectibles vendors from throughout the Capital Region to browse and purchase. Saturday-Sunday 10 am-5 pm -- $2 or free with museum admission
Holiday Fair at the Arkell Museum
Saturday: The Arkell Museum in Canajoharie hosts its annual Holiday Art & Craft Fair with art and craft vendors, a used book sale and more. Saturday 10 am-4 pm -- free admission, and museum admission is discounted to $5 for the day
Double Dare Live
Saturday: Proctors hosts Double Dare Live, a live version of television's messiest game show. And Marc Sommers will be hosting. And, yes, the pick-the-giant-nose challenge is back. Saturday 8 pm -- $30 and up
Food
Melt N'Toast: Grilled Cheese Festival
Saturday: The Takk house in Troy hosts the Melt N' Toast Grilled Cheese Festival, featuring artisan grilled cheese from local vendors and regional craft beverages. Saturday, 11 am -- $35 / $70 (VIP)
Cooking classes
+ Ric's Thanksgiving 101 at Different Drummer's Kitchen
Thursday: "Looking to add a little kick to your Thanksgiving menu? Rely on flavor expert Ric Orlando to teach you how to add some global flair to your classic turkey..." Thursday 6 pm -- $75
+ Mastering Classic Pies at Gio Culinary Studio
Friday: "Students will learn how to make a perfect pie every time. All butter pie crusts along with three classic pie fillings! We will be using scratch ingredients along with traditional techniques and professional tricks of the trade that can be easily duplicated at home." Friday 6:15 pm -- $65
Saratoga Comic Con
Saturday-Sunday: The Saratoga City Center hosts the Saratoga Comic Con with vendors, panels, gaming, cosplay contests, celebrity guests, and more. Saturday 10 am-6 pm, Sunday 10 am-5 pm -- $20 Saturday / $15 Sunday / $30 weekend pass
Hudson-Mohawk Weavers' Guild 40th Annual Show & Sale
Thursday-Sunday: The Hudson Mohawk Weavers Guild's annual show and sale is at the Pruyn House. Handwoven fashions, furnishings and holiday gifts by local artisans. Thursday 2-9 pm, Friday 11 am-7 pm, Saturday 10 am-5 pm, Sunday noon-4 pm -- free admission

DESCENT BOTH NIGHTS SOLD OUT
Thursday-Friday: The Kinetic Light collective will be staging the dance performance DESCENT at EMPAC. Blurbage:
DESCENT reimagines the story of Greek mythical figures Venus and Andromeda as an interracial love story with choreography that conjures the aesthetics of August Rodin's sculpture Toilet of Venus and Andromeda. Performing in wheelchairs, dancers Alice Sheppard and Laurel Lawson traverse a stage built with hills and curves. The duo climb to the summit of a ramp where they precariously balance on its edge and let gravity take over as they barrel back down, moving together and apart. Through emotional peaks and valleys, DESCENT explores themes of disability, race, and beauty to reveal how mobility is fundamental to participation in civic life.
Friday's show is sold out.
Thursday and Friday 7:30 pm -- $18 / $6 students
Music
Thursday: The Ballroom Thieves at the Massry Center
"Rock band in a folk suit." With: Odetta Hartman. 8 pm -- $25
Thursday: Groovin' at Proctors
Tributes for acts from the 60s and 70s. 7:30 pm -- $22 and up
Friday: Art Garfunkel at Troy Music Hall POSTPONED
Singer, walker. 8 pm -- $38.50 and up
Friday: Chicago Plays The Stones at The Egg
"Guitarist Ronnie Baker Brooks, harmonica player Billy Branch and the Living History Band ... performing classic Rolling Stones hits - from Satisfaction to 'Let it Bleed' to 'Sympathy for the Devil' - Chicago blues-style." 8 pm -- $29.50
Friday: B3nson Family Funsgiving at The Linda and The Low Beat
NXNES/Pink Noise, Neighborhood of Make Believe (album release!), Oceantor, Bear Grass, Abyssmals, Groupie, Burly, Secret Release. 7 pm -- $10
Friday: Moriah Formica at Cohoes Music Hall
Backed by a full band. With: Katie Louise and Madison VanDenburg. 7:30 pm -- $15 ahead / $20 day of
Friday: Jon Langston at Lucky Strike Jupiter Hall
Country. With: Austin Jenckes. 8 pm -- $15
Friday: Musicians from Marlboro Festival at Union College
"We welcome back extraordinary young artists from the legendary Vermont festival where so many of today's musical leaders have spent their formative years. " 7:30 pm -- $30
Friday: Stelios Petrakis Cretan Quartet at Caffe Lena
"Focuses on the great musical traditions of Crete." 8 pm -- $25
Friday-Saturday Beatlemore Skidmania at the Zankel Center
Skidmore's annual tribute to the Beatles, featuring music from The Beatles'White Album to mark the album's 50th anniversary. Sixteen acts from straight-up Beatle covers to jazz arrangements to a cappella groups. (The Saturday night show is sold out.) Friday 8 pm, Saturday 2 pm -- $10 / $7 seniors / $5 students and kids
Saturday: Dark Star Orchestra at The Palace
"Using entire set lists from the Grateful Dead's decades of touring as a launching pad, Dark Star Orchestra recreates song for song performances straight from the set list of these historic shows." 8 pm -- $35.50 ahead / $38.50 day of
Saturday: Richard Thompson Trio at The Egg
Folk rock. With: Sisters of Slide. 8 pm -- $45 and up
Saturday: David Wilcox at The Linda
Singer/songwriter. With: Lonesome Val and The Lonesome Units. 8 pm -- $25 ahead / $30 at door
Saturday: The Lustre Kings at Caffe Lena
Rockabilly. 8 pm -- $22
Saturday: Dooojj at The Hollow
Album release show. With: Paradox Saints, El Modernist. 9 pm -- $10
Sunday: The Travelin' McCourys at Caffe Lena
Progressive bluegrass. 3 pm and 7 pm -- $45
Stage
From White Plains
Thursday-Saturday: Creative License Theater Collective presents the regional premiere of Michael Perlman's contemporary character drama From White Plains at the Albany Barn. Thursday-Saturday 7:30 pm -- $15
Every Brilliant Thing
Thursday-Sunday: Curtain Call presents a production of Every Brilliant Thing, Duncan MacMillan's one-man show with audience participation that weighs the light and darkness of life. Thursday-Saturday 8 pm -- $17
Gloria
Friday-Sunday: Albany Civic Theater presents a production of Gloria. The play about dynamics in the workplace among a group of young, jaded magazine writers was a Pulitzer finalist. Friday and Saturday 7:30 pm, Sunday 2 pm -- $18 / $10 students with ID
Frankenstein
Thursday-Sunday: The Siena College Creative Arts Department and Stage III present a new stage adaptation of Mary Shelley's Frankenstein at Siena's Foy Hall. Thursday-Saturday 8 pm, Sunday 2 pm -- $15
We Used to Wear Bonnets & Get High All the Time
Friday-Sunday: Skidmore College's theater department presents the premiere of We Used to Wear Bonnets & Get High All the Time, an all-female response play to Eugene O'Neill's classic Long Day's Journey Into Night. Friday and Saturday 8 pm, Sunday 2 pm -- $12 / $8 students and seniors
Comedy
Anthony DeVito
Friday-Saturday: Stand-up comedian and podcast host Anthony Devito (Colbert, Comedy Central) plays The Comedy Works. Friday-Saturday, various times and prices
Chris Porter
Thursday-Sunday: The Albany Funny Bone hosts stand-up comic Chris Porter. Thursday-Sunday, various times and prices
Lynn Koplitz
Saturday: Cohoes Music Hall hosts Lynn Koplitz. Koplitz had her own Netflix special last year. Saturday 8 pm -- $25-$35
Mopco Family Improv Show
Saturday: MopCo's family-friendly, all-ages improv show is back with scenes, songs, and games entirely based on audience suggestion. Saturday 3:30 pm -- $10 / $5 kids, students, seniors
Improv Jam
Thursday: MopCo Improv Theater hosts an Improv Jam, in which guests can come and watch -- or play -- improv games with the company. It's part party, part class, and part show. Thursday 7 pm -- $5
Friday Night Improv
Friday: The MopCo Improv Theater hosts Down the Rabbit Hole and Spontaneous Twilight Zone for a double feature Friday Night Improv show. Friday 8 pm -- $10 / $6 for students and seniors
Film
More Than Words: The Photography of Newsman Bob Paley
Friday: The NYS Writers Institute will be showing the new documentary More Than Words: The Photography of Newsman Bob Paley at UAlbany. "MORE THAN WORDS (co-directed by Mary Paley and Jon Russell Cring) tells the story of how a small city in upstate New York coped with the powerful forces that were unleashed as America came of age in the years following World War II. The film is truly a newspaper story; a tribute to the tireless crusaders of America's fact-based media." Friday 7 pm, downtown campus, Page Hall -- free.
Watermarks
Saturday: B'nai Sholom Reform Congregation in Albany is screening Watermarks, a documentary about the champion women swimmers of the Vienna sports club Hakoah and a time when prejudice and hatred forced them into exile. Saturday 7:30 pm -- suggested donation $5
Museums/galleries/talks/walks
Possessing Harriet
Thursday: The State Museum will be hosting a staged reading of Possessing Harriet. It's "a new play by Kyle Bass inspired by the real story of an enslaved woman, Harriet Powell, who escaped from her owners, and a conversation she had with a young Elizabeth Cady (later Stanton), who later became a fierce advocate for women's rights." (It's a public event that's part of this year's Researching New York Conference.) Thursday 7 pm -- free
Designed for Hi-Fi Living
Thursday: Janet Borgerson and Jonathan Schroeder will be at The Tang Museum at Skidmore about vinyl records in midcentury America. "Few accounts of Cold War cultural diplomacy mention vinyl records or their liner notes, music, and cover art. This presentation explores the contribution of midcentury American vinyl records, as media artifacts, to the imagination and construction of consumer lifestyles, modern US identity, and global citizenship, and examines resonating soft power concerns of the 1959 American National Exhibition in Moscow." Thursday 6 pm -- free
State Education Building Tour
Saturday: Take a free tour of the NYS Education Building. Saturday 12:30 pm and 2:30 pm -- free (pre-registration required)
Sunny Sundays
Sunday: The Dudley Observatory at miSci hosts Sunny Sundays -- a chance to take a safe glimpse at the sun from the roll top roof observatory. Sunday 1-2:30 pm -- $12 / $8 kids / $10 seniors
Screenprint Biennial
The 2018 Screenprint Biennial is now on display at the Opalka Gallery on the Sage Albany campus. On display through December 14.
Artists of the Mohawk Hudson Region
The 2018 Artists of the Mohawk Hudson Region exhibit is on display at the University Art Museum on the uptown UAlbany campus. On display through December 8.
State Museum
The State Museum opens the new exhibit The Historic Woodstock Art Colony: The Arthur A. Anderson Collection on Saturday. "Long before the famous music festival in 1969, Woodstock, New York, was home to what is considered America's first intentionally created, year-round arts colony--founded in 1902 and still thriving over 100 years later. Collecting the remarkable range of work produced there has been Arthur A. Anderson's focus for three decades, resulting in the largest comprehensive assemblage of its type." It's on display through the end of 2019.
Albany Institute
The Albany Institute is currently exhibiting Thomas Cole's Paper Trail, Birds & Beasts: The Scary, Magical, and Adorable Animals of the Albany Institute, and A Menagerie of Whimsey: The Art of William B. Schade.
USS Slater
The USS Slater is still open for the season.
Visit some castles
Take a drive to check out one of the castles that are day trip from the Capital Region.
Benefits
Lake George Polar Plunge For Special Olympics
Saturday: Plunge into Lake George -- or just drink hot chocolate and support other folks who do -- to help raise money for Special Olympics. The plunge takes place at Shepard Park Beach on Canada Street. Saturday 9:30 am to noon
Day of Simple Giving
Saturday: The non-profit Grassroots Givers is hosting a Day of Simple Giving at Saint Sophia Greek Orthodox Church in Albany. Volunteers will assemble more than $30,000 worth of basic essentials to be given to low-income people in the Capital Region. Saturday 10 am-1 pm
Shopping and dining on Broadway
Saturday: Shop and dine at participating stores and restaurants on Broadway in Saratoga Spring tobenefit Double H. Ranch. Saturday 5:30 pm-8 pm
Markets

CBA craft fair
Saturday: Christian Brothers Academy hosts its annual craft fair with more than 130 vendors with gifts, prizes and a bake sale. Saturday 9 am-4 pm -- free admission
Farmers markets
Farmers markets have moved indoors:
+ The Troy Waterfront Farmers Market is in the Troy Atrium. Saturday 9 am-2 pm
+ The Saratoga Farmers' Market is at the Lincoln Bathhouse. Saturday 9 am-1 pm
+ The Schenectady Greenmarket is indoors at Proctors. Sunday 10 am-2 pm
+ The Spa City Farmers' Market is at the Lincoln Baths. Sunday 10 am-2 pm.
Troy Makers Market
Saturday: Local craft vendors will display and sell wares at the Troy Makers Market in conjunction with the Troy Waterfront Farmers Market. Saturday 9 am to noon
The Albany Institute of History and Art, MopCo, and Troy Music Hall advertise on AOA.
Say Something!
We'd really like you to take part in the conversation here at All Over Albany. But we do have a few rules here. Don't worry, they're easy. The first: be kind. The second: treat everyone else with the same respect you'd like to see in return. Cool? Great, post away. Comments are moderated so it might take a little while for your comment to show up. Thanks for being patient.