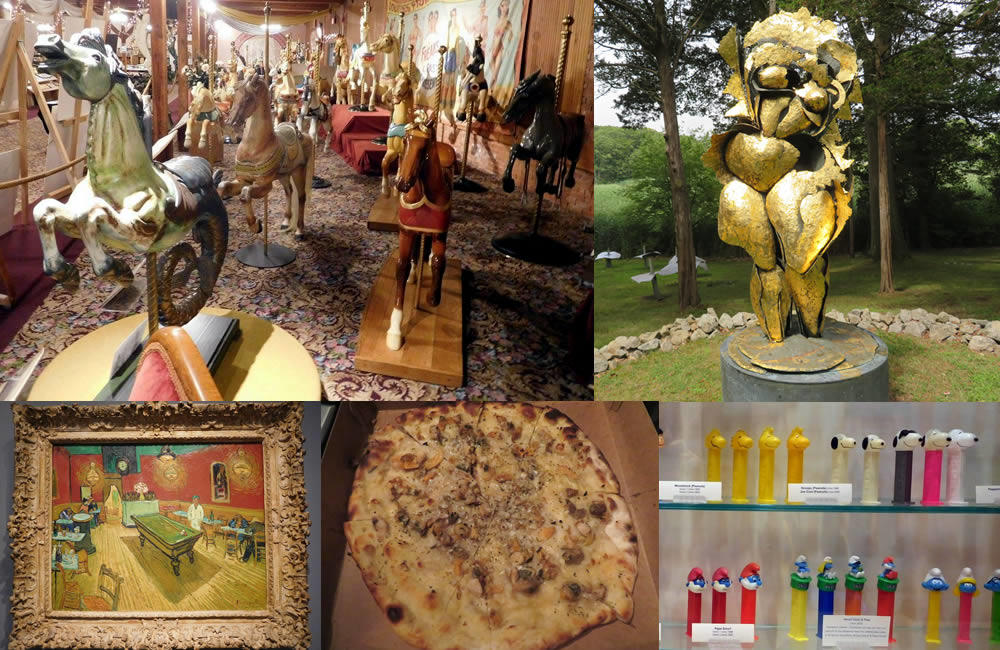 By Julie Madsen
Connecticut is the third smallest state in the country -- but still has plenty of things to see and do during a quick weekend trip.
The northwestern corner of the state is rural and hilly, while the coastal portion is dotted with industrial cities. And though it borders New York, your best bet from Albany is probably to drive through
Massachusetts to get there. Head out on I-90 east, take a right turn at Springfield, and cross the border.
Here are a few ideas for weekend trip...
Of course, this is not a comprehensive list of everything to do in Connecticut. So if there's something else you think is worth pointing out, please share in the comments.
Museums
Connecticut has some fun museums. Here are three that are relatively close together: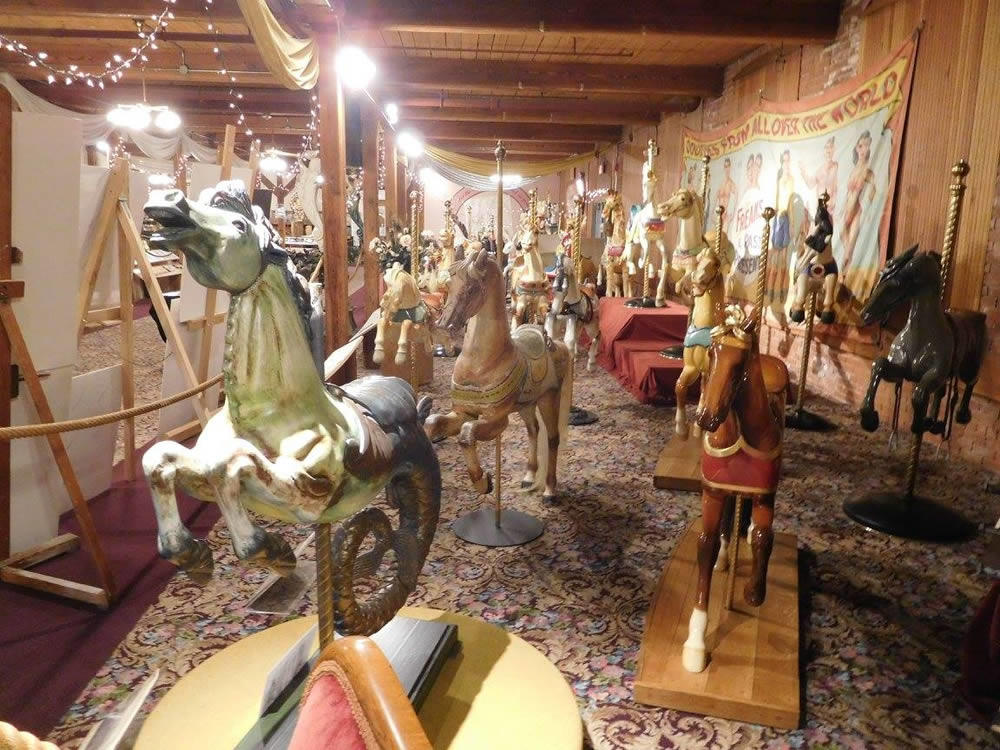 New England Carousel Museum
95 Riverside Ave Bristol, CT 06010
The New England Carousel Museum in Bristol provides the opportunity to admire the craftsmanship, feel the nostalgia, and learn the history of carousels -- from their beginnings in the Byzantine Empire, to the mechanical carousels used to train knights, to the golden age of carousels in the late 1800s. View the dazzling collection of carved horses and don't miss a ride on the merry-go-round. adults $6 / seniors $5.50 / kids ages 4-14 $3.50 (age 4-14), kids ages 1-3 $2.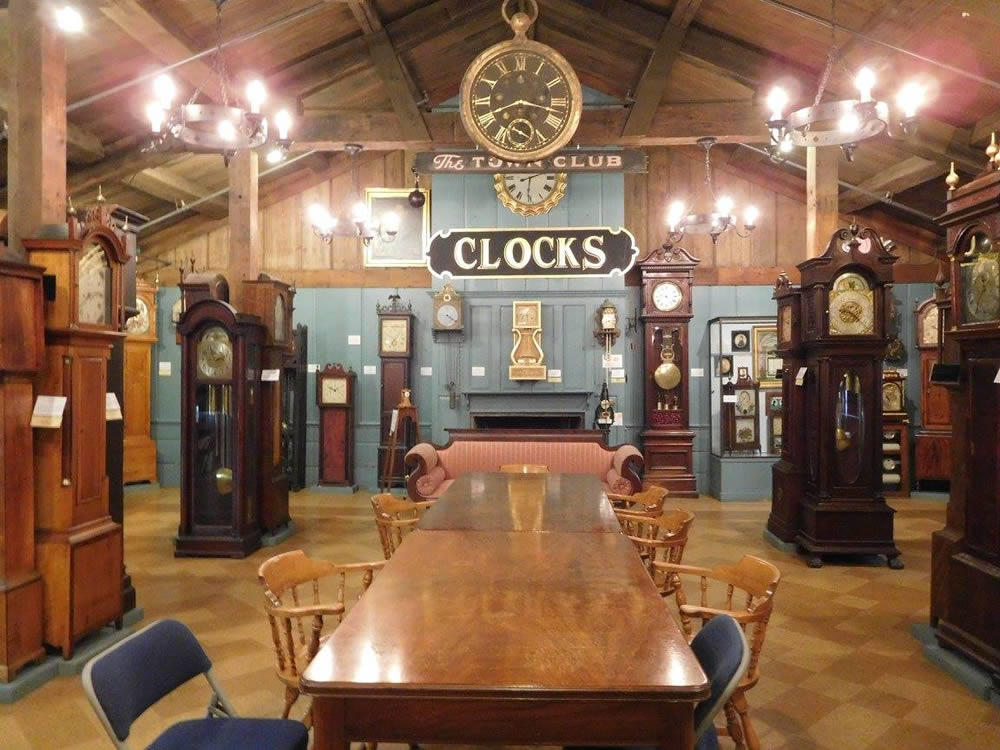 American Clock & Watch Museum
100 Maple Street Bristol, Connecticut 06010
This American Clock & Watch Museum in Bristol is dedicated to horology -- the study of timekeeping and timekeepers -- which is fading in today's society. (I can't remember the last time I put on a watch or looked at an analog clock on the wall.) Connecticut is the historic heart of American clock making and on display here are 1,500 tickers. Every hour, on the hour, listen for a cacophony of clocks clamoring in the main room. adults $6 / seniors $5 / kids 8-17 $3 / Children ages 7 and under free / family rate $15
The button collection at Mattituck Museum
144 West Main Street Waterbury, CT 06702
Buttons have a history in the town of Waterbury, Connecticut and for more than 200 years they were a mainstay of the economy. At the Mattituck Museum There are 15,000 buttons from around the world lining the walls and in the drawers, made of glass, pearl, bone, and wood. The collection is located on the top-floor museum space, and on the first floor you can find industrial equipment used for creating buttons. The museum has exhibits on other subjects, mainly to do with local history. adults $10 / seniors and students $7 / children under 16 free
Fun activities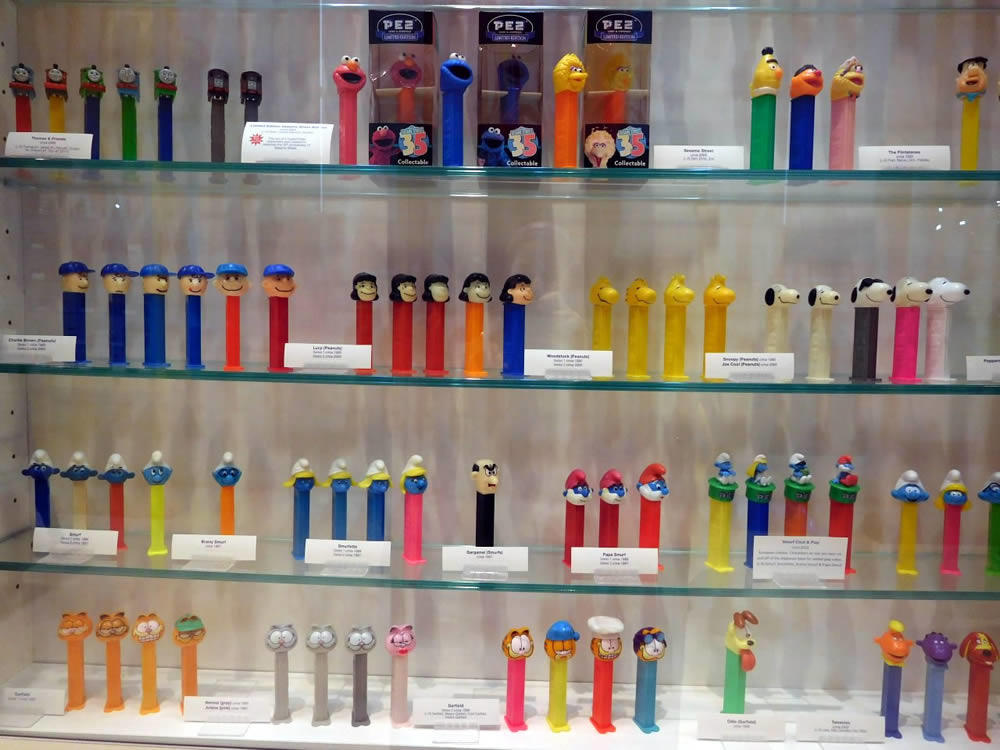 PEZ Visitor Center
35 Prindle Hill Rd, Orange, CT 06477.
Did you know that PEZ are manufactured in Connecticut? Satisfy your sweet tooth with the candies that are as fun to play with and collect as they are to eat. See some of the rarest PEZ dispensers ever produced, and learn facts about the history of the candy. Best of all, you can stock up on dozens of fun flavors to take home. Open daily. Production line runs Monday-Friday, with the exception of holidays. free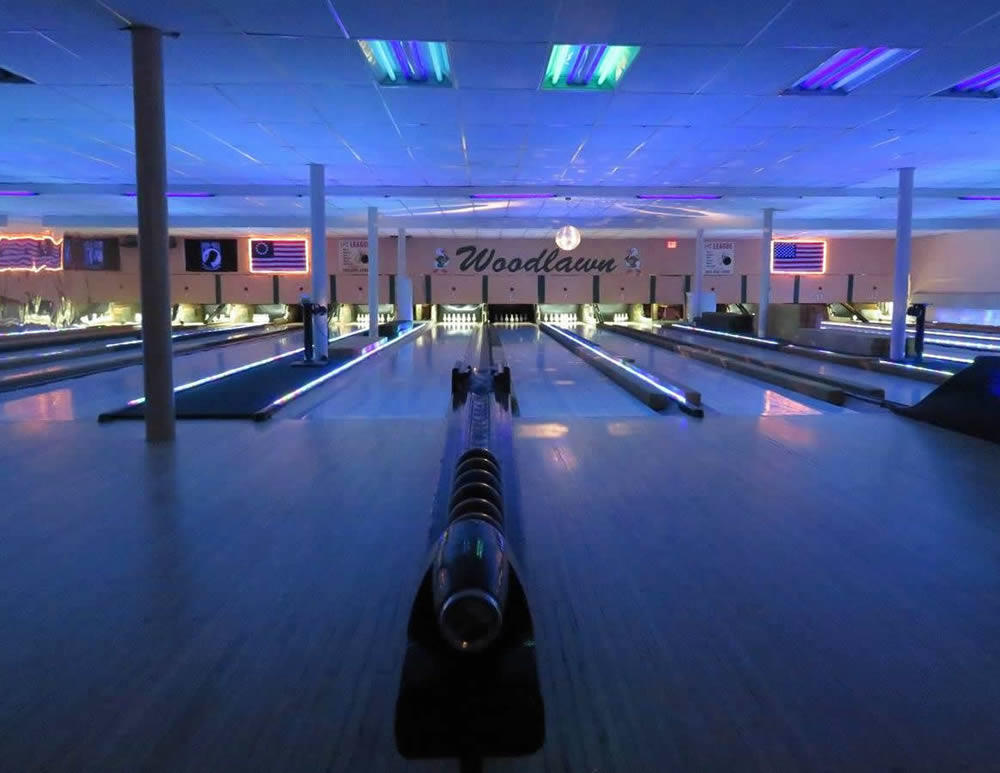 Woodlawn Duckpin Bowling
240 Platt Ave, West Haven, CT 06516
A regional variation on the game, duckpin bowling is a tradition concentrated on the East Coast, primarily in Connecticut. The Woodlawn Duckpin Bowling lanes in West Haven have been open since 1954 -- they're one of the first of their kind with an automatic pinsetter. What is different about duckpin is that the ball is much smaller, only 3 pounds, and has no holes. The pins are shorter, smaller, and lighter which makes it more difficult to strike. You get three rolls per frame and the scoring is a bit different. Bonus: There is a pinball machine in the little arcade on site. lanes are $20 an hour / shoes are $2.50 per person (cash only)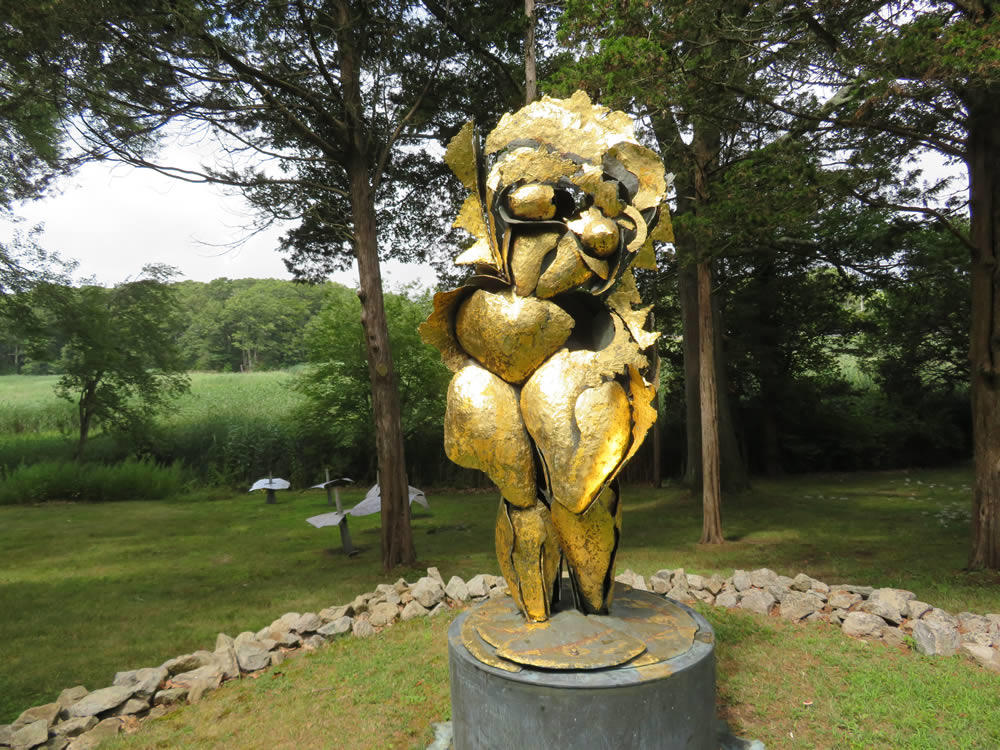 Studio 80 + Sculpture Grounds
80-1 Lyme St Old Lyme, CT, 06371, United States
There are more than a hundred unique and colorful sculptures on artist Gilbert Boro's property in Old Lyme, where he continues to create in his working studio. The lovely 4.5 acres stretch out to the banks of the Lieutenant River and visitors are allowed to interact with kinetic works and picnic. Grounds are open daily from 9-5 pm. free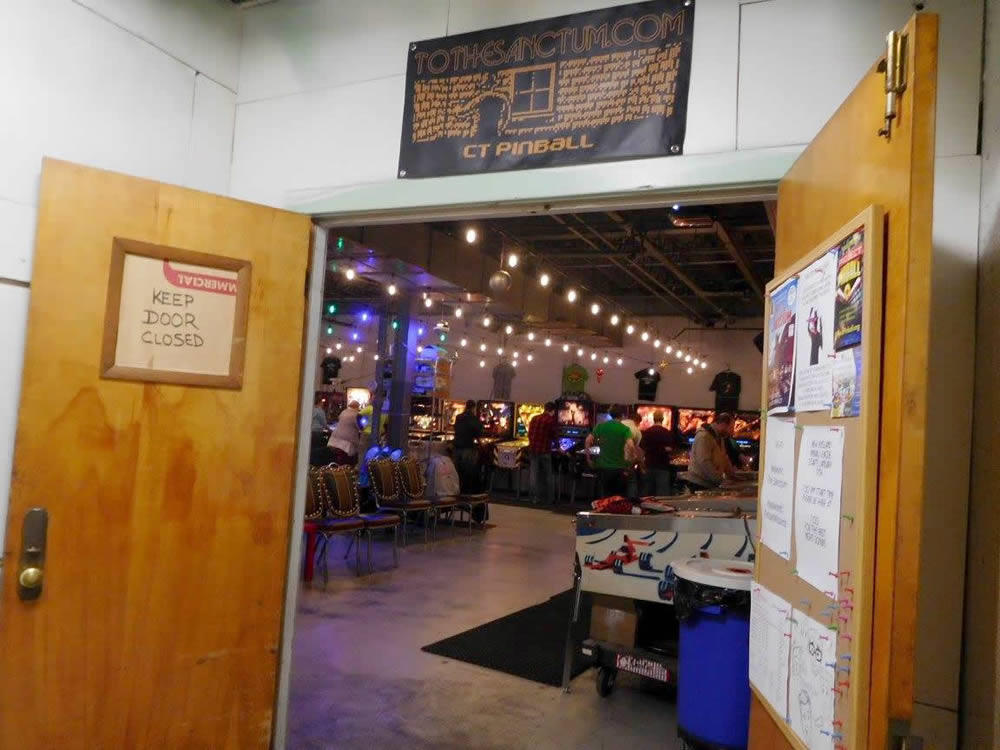 Play pinball at The Sanctum
290 Pratt St, Meriden, CT 06450
Not many people look forward to Monday, but folks in Meriden do. Every Monday -- and only on Monday -- from 6:30 pm to midnight the 40+ pinball machine at The Sanctum are opened to the public. Great machines such as Congo, Fish Tales, and Incredible Hulk might be there - but games are moved around frequently so there is always something new to play. $10 fee / BYOB
Exploring New Haven
A few things to see and do in New Haven:
Yale University museums
Dispersed throughout the city of New Haven is the charming architecture of the Yale campus. Student or not, you have a great reason to visit the school, for its many (and free) museums.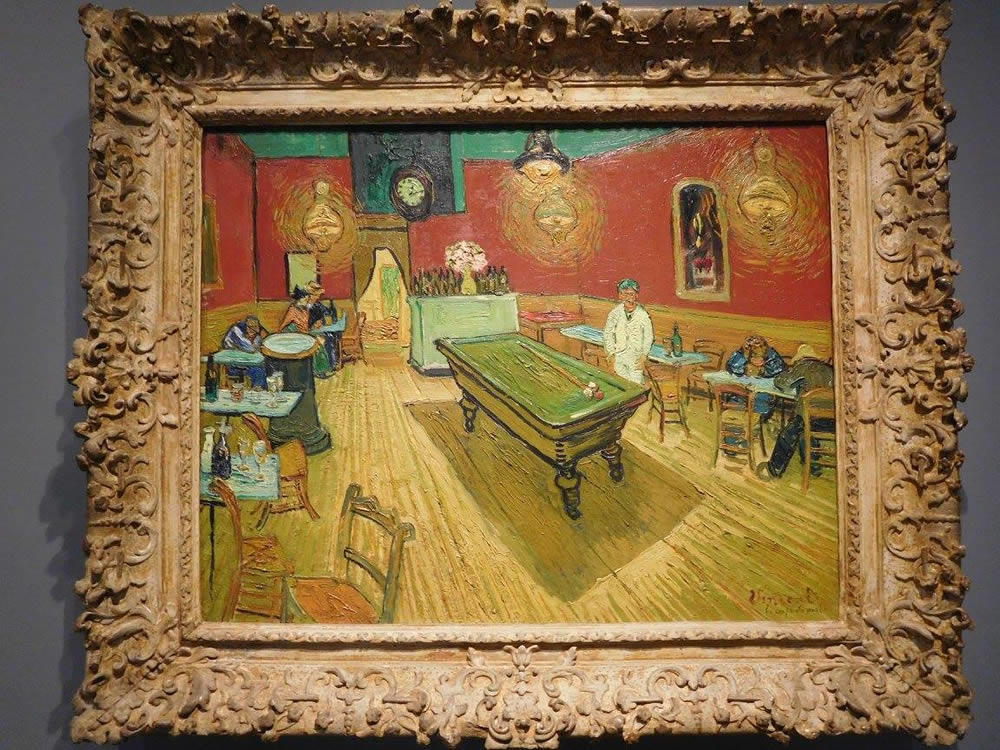 + Yale University Art Gallery has been open since 1832 with art from ancient times to contemporary, don't miss Van Gogh's "The Night Café."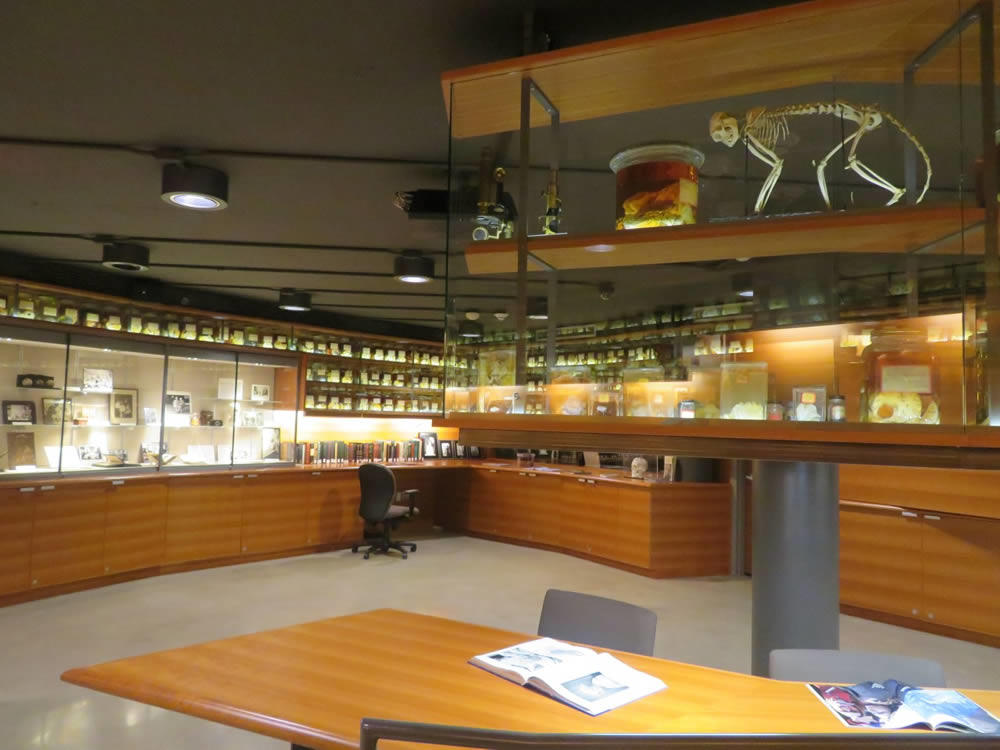 + The Cushing Center showcases the work of Yale graduate Harvey Cushing, who is the father of neurosurgery. His meticulous nature of documenting patients created a collection called the Cushing Brain Tumor registry with more than 2,200 case studies.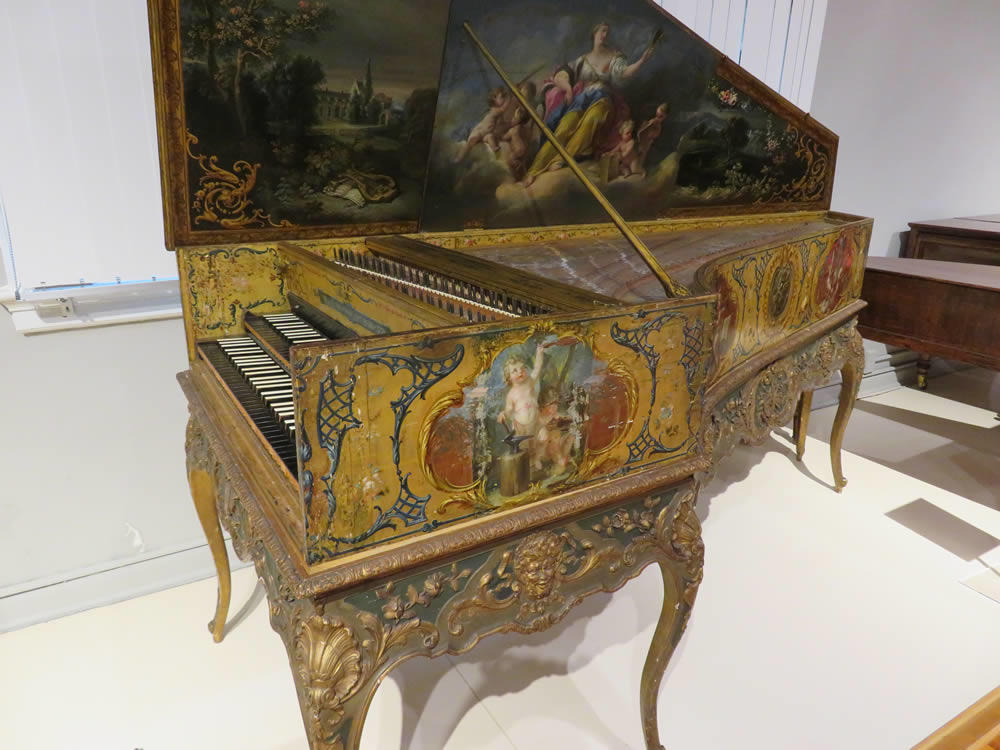 + From the hurdy-gurdy to the harpsichord, the Yale Collection of Musical Instruments displays a fantastic array of artifacts. Listen to the audio guide to find out more about what you are seeing and hear the instruments played.
East Rock Park
41 Cold Spring St, New Haven, CT 06511
See the city from above. Hike up the Giant Steps trail in East Rock Park for views all the way out to Long Island on a clear day. Visit the 122-foot-tall Soldiers' and Sailors' Monument built in 1887, which you can also climb on the rare occasion the observation deck is open. For something more relaxing, stroll around Purdee Rose Garden, on the National Historic Register.
Louis' Lunch
261 Crown Street New Haven, CT 06511
Visit what's said to be the birthplace of the hamburger -- Louis' Lunch -- family owned and operated since 1895. The menu is very limited, including the burger, potato salad or potato chips, homemade pie, and drinks. Prepared on the cast-iron grill they've been using since 1898, burgers are made with a blend of five cuts of meat and ground fresh daily. the patty is served on white toast so you can best taste its flavor.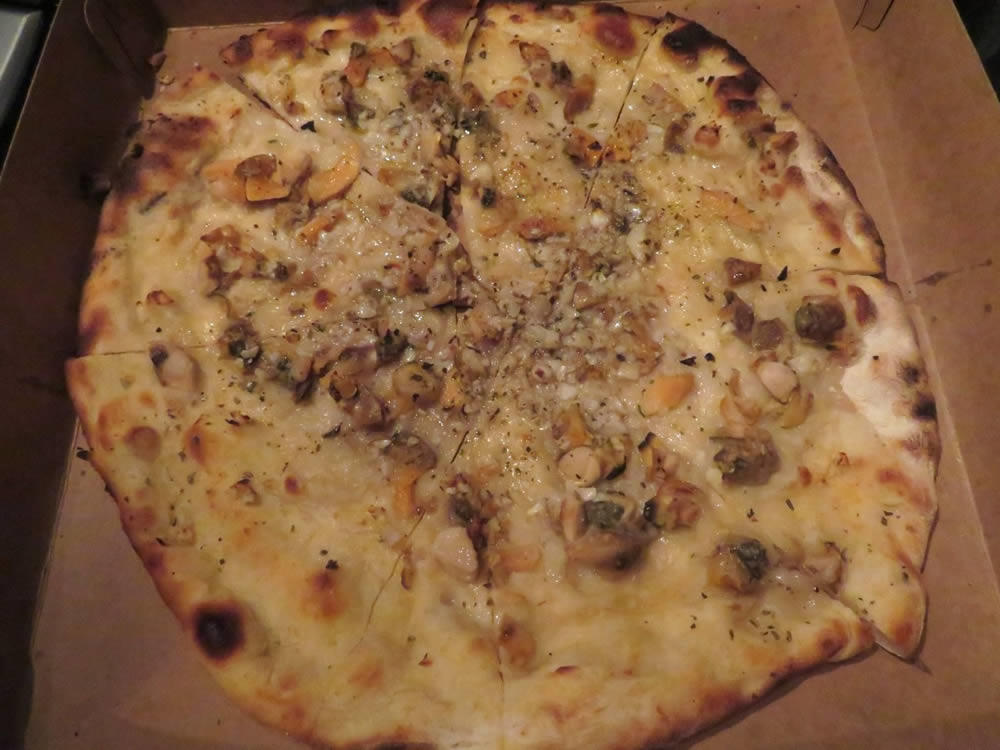 Frank Pepe Pizzeria Napoletana
157 Wooster St, New Haven, CT 06511
New Have has its own, eponymous style of pizza. And Pepe's is famous for its white clam version. The pizzeria opened in 1925 and is still going strong -- lines form out the door! You won't find slices, but a whole pie made fresh in the coal-fired brick oven, which takes about 8-10 minutes to cook. The signature pizza has simple ingredients: olive oil, oregano, a bit of cheese, fresh chopped garlic, and
littleneck clams. Different and delicious! Other locations have opened throughout Connecticut, New York, and Massachusetts, but New Haven is the original.
Of course, like any regional speciality, people have their own favorites and argue over which is best. Two more popular -- and longstanding -- spots for New Have-style pizza: Sally's Apizza and Modern Apizza.
IKEA
By the way: There's an IKEA in New Haven, one of the two closest to the Capital Region. And unlike Paramus -- which is closer by a about 20 miles -- the New Haven location is open on Sunday.)
Hiking
If you're looking to stretch your legs a little bit during your visit:
Appalachian Trail
There are so many little slices of adventure where the Appalachian Trail cuts through Northwest Connecticut.
+ Rand's View is a 4.2-mile roundtrip trail climbing 1,043 feet of elevation. It starts out at the Housatonic River and summits Prospect Mountain, descending into a gorgeous meadow. Great Falls Dam, Falls Village, CT 06031
+ Lion's Head is an exciting hike with ever-changing scenery. Only two miles long roundtrip, ascending 541 feet of elevation to a view that stretches out forever, it is a great and fulfilling quick journey. Lion's Head Location: 84 Bunker Hill Rd, Salisbury, CT 06068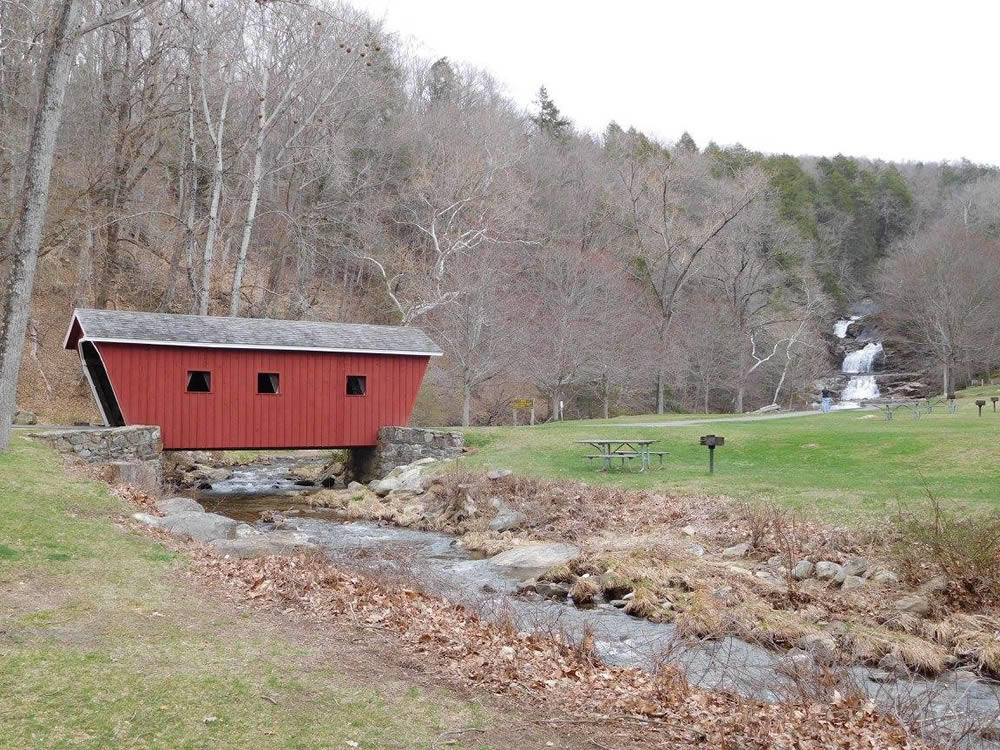 Kent Falls State Park
462 Kent Cornwall Road (Route 7) Kent, CT
Begin by crossing over a bright red covered bridge, which leads to the base of a waterfall at Kent Falls State Park. The multi-tiered falls are 250 feet tall in total and tumble down into the Housatonic River. A short, yet steep quarter mile trail takes you to the top, passing each picturesque cascade along the way.
____
Julie has got the travel-bug. Whether it's day trips, weekend getaways, or wandering around the world -- she's always up to something. Read more about her adventures at juliejourneys.com.
Earlier:
+ A collection of castle day trips
+ Day trip: The Amazing World of Dr. Seuss and the Springfield Museums
Hi there. Comments have been closed for this item. Still have something to say? Contact us.