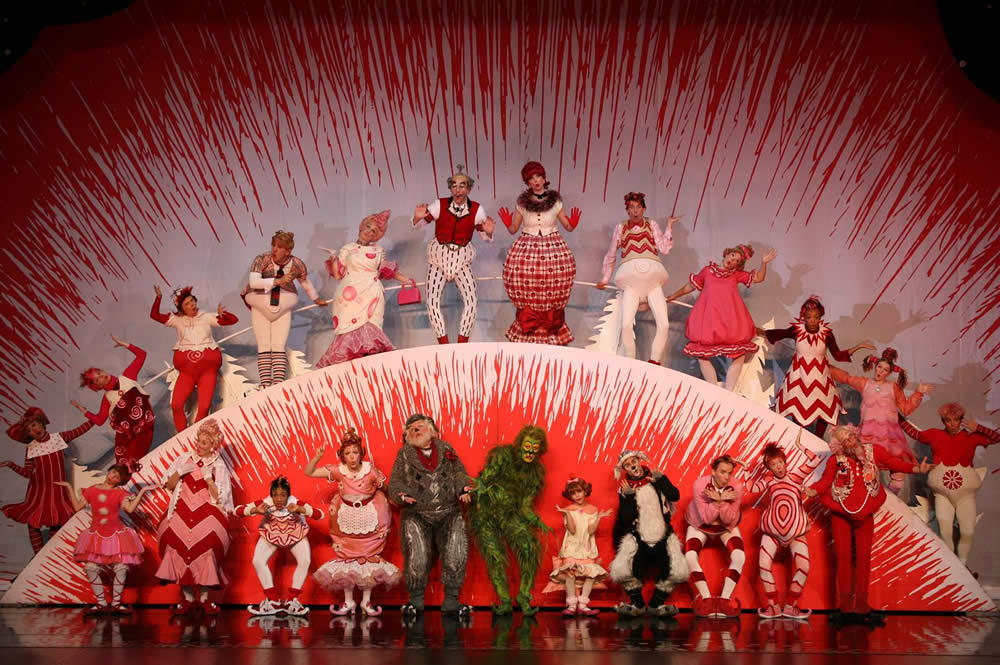 Welcome to the weekend.
There's a lot going on and we know you're busy, so here's a list of events we thought you might like to check out.
Planning something you don't see here? Tell us about it in the comment section of this post.
And whatever you're up to, have a fantastic weekend.




1st Friday
Friday: Participating shops and galleries around Albany are open late for the last 1st Friday of the year. Here are a few things going on:
+ Albany Barn hosts its Gifted holiday market with items from local artists.
+ Albany Center Gallery hosts its annual members show, showcasing more than 150 artists, with music by DJ Trumastr.
+ The O-Tones headline the 1st Friday Swing Dance at 25 South Allen. Admission includes a dance session -- $15; seniors/students $10
Ice skating
The ice skating rink on the Empire State Plaza is open for the season. The operating schedule is seven days a week (weather permitting)from noon-8 pm, closed daily from 3:30-4:30 pm for maintenance. Skating is free. Skate rental is $4 for adults / $3 for kids 12 and under. A photo ID is required to rent skates. And this season free skate rental day is Saturday.
Holiday
Dr. Seuss' How The Grinch Stole Christmas! The Musical
Thursday-Sunday: A touring production of the Dr. Seuss' How The Grinch Stole Christmas! The Musical is at Proctors. "[T]he record-setting Broadway holiday sensation which features the hit songs 'You're A Mean One Mr. Grinch' and 'Welcome Christmas' from the original animated special." Thursday-Sunday various times -- $20 and up
Ten Broeck Mansion candlelight tour
+ Thursday-Friday: The Ten Broeck Mansion in Albany will have candlelight tours the decorated mansion and "journey through the history of American Christmas." Thursday 7 pm, Friday 6:30 pm and 7:30 pm -- $15
+ Saturday: The Ten Broeck Mansion has a children's story hour with Sinterklass, cookie decorating, and photos with Sinterklaas. (Ages 3-10.) Saturday 10:30 am-noon -- free
Cookie decorating for kids
Saturday: Deanna Fox and Caroline Barrett host a cookie decorating party/class at Different Drummer's Kitchen for ages 3-13 years. Saturday 10 am-noon -- $20 per student
A Christmas Story
Friday-Sunday: Home Made Theater presents the stage version of the classic holiday film A Christmas Story. Friday 7:30 pm, Saturday and Sunday 1 pm -- $18 / $12 for kids
Welcome to Christmas
Friday-Sunday: Schenectady Civic Players presents Looking at Christmas a play about an aspiring writer and struggling actress and the characters in a holiday window display. Friday and Saturday at 8 pm, Sunday at 2:30 pm -- $20
Ten Broeck Mansion Holiday House - Candle Light Tour
Thursday-Friday: The Ten Broeck Mansion is decorated for the holidays and open for tours. Thursday 6 pm and 7 pm, Friday 6:30 pm and 7:30 pm -- $15
Santa's Play Land Open House
Friday-Saturday: Quick Response Restoration in Round Lake hosts its annual Santa's Playland with light displays, tractor rides, and refreshments. Friday and Saturday 5-8 pm -- free
Victorian Holiday Celebration
Friday-Sunday: Sharon Springs hosts a Victorian Holiday Celebration with Santa Claus caroling, holiday vendors and more. Friday-Sunday, various times -- free admission
Downtown Schenectady City Hall-iday
Saturday; City Hall-iday in downtown Schenectady has Santa, crafts, kids activities, hot cocoa, and more. Saturday noon-4 pm -- free
Schenectady Festival of Trees
Saturday-Sunday: The Schenectady County Historical Society hosts the annual Festival of Trees, with holiday trees decorated in a variety of themes and styles. Saturday-Sunday 10 am-5 pm -- $6 / free for kids under 12
Christmas in the Air
Saturday: Santa arrives by plane at the Empire State Aerosciences Museum Christmas in the Air celebration. Visits with Santa, a candy bomber drop, crafts, and more. Saturday 11:30 am -- $5 per person / $20 per family
Christmas in July, in December!
Saturday: Franklin Alley Social Club hosts a Hawaiian-themed "Christmas in July, in December!" event with music, drink specials, gift wrapping, and a vacation Santa costume contest. Saturday 2-7 pm
Historic Albany Foundation Holiday House Tour
Sunday: Visit ten historic homes in the Pine Hills and Manning Blvd neighborhoods that are all decked out for the season on the Historic Albany Holiday House Tour. Sunday noon-4 pm -- $25
Altamont Victorian Holiday Celebration
Sunday: The village of Altamont hosts a Victorian Holiday Celebration with a festival of trees, house tours, a reception, and more. Sunday noon-5 pm -- free admission (house tour tickets $10 / free for children)
Last Run
Saturday: The annual Last Run 5k will stretch from the Capitol and through Washington Park. (It looks like there are a still handful of registration spots open.) Saturday 5 pm -- registration $35
Capital Holiday Lights
Ongoing: The Capital Holiday light display in Washington Park is open for the holiday season. Sunday-Thursday 6-9 pm, Saturday-Sunday 6-10 pm -- $20 per car
Holiday markets
Downtown Schenectady Holiday Bazaar
Friday-Saturday: Downtown Schenectady hosts a two-day outdoor seasonal marketplace on Jay Street. Friday 5-8 pm, Saturday 11 am-6 pm
Fort Orange Holiday Market
Friday: The Fort Orange Holiday Market is at The Arcade Building in downtown Albany (488 Broadway) and the nearby Fort Orange General Store (412 Broadway). Friday 5-9 pm
Babes in Troyland
Saturday-Sunday: Babes in Troyland returns to the Takk House in Troy, with more than 25 vendors selling gifts, plus food from The Ruck and craft cocktails while you shop. Saturday 1-8 pm, Sunday 10 am-4 pm -- $5 admission
The Shop at the Arts Center
Friday-Sunday: Shop for gifts from local artists and crafters at the holiday shop at the Arts Center of the Capital Region. Friday and Sunday noon-4 pm, Saturday noon-5 pm
Historic Holiday Market Trail
Friday-Saturday: The Gifted market is at the Albany Barn. "Enjoy live holiday music, winter-themed snacks and cocktails, interactive art, and more." Friday 6-9 pm, Saturday noon-4 pm
Chili Chowdown and Craft Brew Trail
Saturday: The Downtown Schenectady Chili Showdown is this weekend. Visit downtown shops where you can sample chili from Capital Region restaurants and vote for your favorites. Craft beer will be offered at some locations. Saturday noon-5 pm -- $1 per 3 oz chili sample
UAlbany Basketball
Saturday: The UAlbany men's basketball team takes on Monmouth at SEFCU Arena. Saturday 7 pm -- $10 and up
Music
Thursday: Rubblebucket at Lucky Strike Jupiter Hall
Indie rock. With: And The Kids. 8 pm -- $18
Thursday: Brett Young at The Palace
Country. With: Tyler Rich, Rachel Wammack. 7:30 pm -- $29.50 and up
Thursday: Soweto Gospel Choir at Troy Music Hall
"Songs of the Free - in honor of Nelson Mandela's 100th Birthday." 7:30 pm -- $25 and up
Thursday: Cody Jinks at Upstate Concert Hall
Country. With: Steel Woods, Tennessee Jet. 8 pm -- $35 ahead / $40 day of
Thursday: Bill Kirchen's Honky Tonk Holiday at The Hangar
"Let Grammy nominated 'Titan of the telecaster' Bill Kirchen add some honky-tonk to your holidays!" 8 pm -- $20
Thursday: The Rebirth Brass Band at Putnam Place
"The Grammy Award-winning Rebirth Brass Band brings the music of New Orleans to Saratoga as part of the band's 35-year anniversary tour." With: Piggly Wigglies. 8:30 pm -- $25 ahead / $28 day of
Friday: The Gibson Brothers North Country Christmas at Proctors
"The Gibson Brothers North Country Christmas Shows have become a tradition in their hometown. This year they are taking this show on the road bringing family and friends along to celebrate the holidays with you." 7:30 pm -- $40
Friday: John Scofield's Combo 66 at The Egg
Jazz guitarist. 8 pm -- $36
Friday: Popa Chubby at The Upper Room
Blues guitarist. 8:30 pm -- $20
Friday: The Machine performs Pink Floyd at Upstate Concert Hall
30th anniversary show. 7 pm -- $20 ahead / $23 day of
Friday: David Mallett at Caffe Lena
"Singer-songwriter, David Mallett, is one of Americas true original troubadours." 8 pm -- $25
Friday: Chris Smither at Helsinki Hudson
Blues. 8 pm -- $25
Friday: Project/Object at Cohoes Music Hall
"Project/Object is the longest continually touring alumni-based Zappa tribute band in the world." 8 pm -- $22
Saturday: In Praise of Christmas at Old Songs
"A program of songs and carols from England, Wales, and Spain, all in English translations. " 7:30 pm -- $25 / $12 ages 13-18 / $5 ages 12 and under
Saturday: Cirque Musica Holiday presents Wonderland at The Palace
"[A] concert and visual experience where audiences will journey into a world of high-flying adventure with amazing acrobats, aerialists, hilarious hijinks and holiday cheer that is Wonderland." 7:30 pm -- $45 and up / $15 kids
Saturday: Turning of the Year: A Celtic Holiday Mini-Fest at Proctors
"[A]n intergenerational extravaganza of traditional Irish button accordion, Scottish & Cape Breton fiddle, guitars, mandolin and harmony singing!" An Eighth Step show. 7:30 pm -- $26 and up
Saturday: Smokepurpp at Lucky Strike Jupiter Hall
Rapper. With Johnny 2 Phones, Mahadhi Walker. 10 pm -- $35
Saturday: Blackberry Smoke at Upstate Concert Hall
Southern rock. 8 pm -- $29.50 ahead / $32 day of
Saturday: The Weight Band at Cohoes Music Hall
Featuring members of The Band, Levon Helm Band, and the Rick Danko Group. 8 pm -- $27
Saturday: Super 400 at The Hangar
"We're cooking up a good old time, gonna give you all a sonic squeeze and big love!" With: Motorbike. 8 pm -- $10 ahead / $12 at door
Saturday: Gratefully Yours at The Hollow
"The best Dead tribute band in the Northeast." With: The Kitchen Dwellers. 8 pm -- $12
Saturday: The Whiskey Treaty Roadshow at The Linda
Americana. With: Sam Luke Chase. 8 pm -- $20
Saturday: Ras Moshe at Sanctuary for Independent Media
"A multimedia performance of "Peace Be With You: Letters from Rap" with the Music Now! Unit." 7 pm -- $20
Saturday: The Western Den + Golden Oak at Caffe Lena
Folk + progressive roots. 8 pm -- $16
Sunday: Albany Pro Musica The Many Moods of Christmas at Troy Music Hall
"[T]his year's program will feature the sounds of Christmas from across the globe as well as traditional holiday favorites, including Tchaikovsky's classic The Nutcracker and The Many Moods of Christmas Suite IV by Robert Shaw and Robert Russell Bennett." 3 pm -- $25 and up
Sunday: Josh White, Jr. Christmas Spirit at Caffe Lena
"Josh White Jr. is a legend of American music, a TONY-award-winning actor, and a living link to the music and story of 20th century African-American activism." 7 pm -- $24
Sunday: James Taylor + Sally Taylor at MASS MoCA
Father and daughter benefit concert for arts education at the museum. 3 pm -- $100 and up
Stage
Altar Boyz
Friday-Sunday: Albany Civic Theater presents Alter Boyz, a musical comedy about a fictitious Christian boy band on the last leg of its "Raise the Praise" tour. Friday and Saturday 7:30 pm, Sunday 3 pm -- $20
A Comedy of Tenors
Friday-Sunday: Curtain Call Theater presents A Comedy of Tenors. Friday-Saturday 8 pm, Sunday 3 pm -- $20
Dutch: a live and virtual reality performance
Friday-Sunday: Historic Cherry Hill hosts Dutch, an original play that uses virtual reality technology to bring to life the experience of the Rankin family of Cherry Hill in the first years of WWI. Friday 7 pm, Saturday 2 pm and 7 pm, Sunday 2 pm -- $30
The Snow Queen
Saturday-Sunday: The Theater Institute at Sage performs Hans Christian Anderson's The Snow Queen. Friday and Saturday 7:30 pm, Sunday 2 pm -- $15
Miss Bennett: Christmas at Pemberley
Thursday-Sunday: The Rep continues its production of Miss Bennett: Christmas at Pemberley, based on characters from Pride and Prejudice. "In this charmingly imagined sequel to Jane Austen's masterwork, the ever-dependable Mary Bennet is growing tired of her role as dutiful middle sister in the face of her siblings' romantic escapades. When the family visits for Christmas, an unexpected guest sparks Mary's hopes for independence, an intellectual match -- and possibly even love?" Thursday-Sunday various times -- $22 and up
Piff the Magic Dragon
Sunday: iff the Magic Dragon --from America's Got Talent brings his comedy magic show to Proctors. Sunday 7:30 pm -- $40 and up
Comedy
Maria Bamford
Thursday: Maria Bamford will be at the Funny Bone at Crossgates for a stand-up show. Thursday 7 pm -- $25
Make Me Laugh
Saturday: The Make Me Laugh stand-up comedy competition comes to the Savoy Taproom in Albany. aturday 7 pm --
TheaterSports
Friday: TheaterSports returns to the Mop & Bucket Improv Theater. Teams of improvisors compete by creating songs, games and stories based on audience suggestions. Friday at 8 pm -- $10, $6 for students and seniors
T.J. Miller
Friday-Saturday: Actor/comedian T.J. Miller headlines the Albany Funny Bone. Friday and Saturday, various times and prices
Joe DeVito
Friday-Saturday: Joe DeVito headlines at The Comedy Works in Saratoga. Friday and Saturday, various times and prices
Spontaneous Broadway
Saturday: The Mop & Bucket Company continues its run of Spontaneous Broadway. Act one is an improvised backers audition in which performers invent songs based on audience suggestion. The crowd then votes for their favorite song. In act two improvisors create an entire musical based on that song. Saturday 8 pm -- $10 / $6 for students and seniors
Film
Line in the Street: A Film About Gerrymandering
Friday: The Linda is screening Line in the Street, a documentary about the fight over gerrymandering in Pennsylvania. Friday 7 pm -- $5
Madness of King George III
Sunday: The Spectrum hosts a screening of the National Theater Live production of The Madness of King George III. Sunday 11 am -- $15
Museums/galleries/talks/walks
Kirsten Gillibrand
Friday: Kirsten Gillibrand will be at UAlbany as part of the NYS Writers Institute visiting writers series. The Senator will be talking with Marion Roach Smith about her new children's book, Bold & Brave: Ten Heroes Who Won Women the Right to Vote. Friday 7:30 pm, downtown campus, page Hall -- free
State Museum
The State Museum recently opened the new exhibit The Historic Woodstock Art Colony: The Arthur A. Anderson Collection. "Long before the famous music festival in 1969, Woodstock, New York, was home to what is considered America's first intentionally created, year-round arts colony--founded in 1902 and still thriving over 100 years later. Collecting the remarkable range of work produced there has been Arthur A. Anderson's focus for three decades, resulting in the largest comprehensive assemblage of its type." On display through the end of 2019.
miSci Toy exhibit
Saturday-Sunday: miSci hosts a 20th Century Toy Chest exhibit with a collection of toys, games, action figures and more.
Screenprint Biennial
The 2018 Screenprint Biennial is on display at the Opalka Gallery on the Sage Albany campus. On display through December 14.
Artists of the Mohawk Hudson Region
The 2018 Artists of the Mohawk Hudson Region exhibit is on display at the University Art Museum on the uptown UAlbany campus. On display through December 8.
New York State Education Building Tour
Saturday: Take a tour of the NYS Education building. Saturday 12:30 pm and 2:30 pm -- free, but reservations are required
Albany Institute
The Albany Institute has Birds & Beasts: The Scary, Magical, and Adorable Animals of the Albany Institute and A Menagerie of Whimsey: The Art of William B. Schade for a few more weeks. On display through December 30.
Visit some castles
Take a drive to check out one of the castles that are day trip from the Capital Region.
Farmers markets
Farmers markets have moved indoors:
+ The Troy Waterfront Farmers Market is in the Troy Atrium. Saturday 9 am-2 pm
+ The Saratoga Farmers' Market is at the Lincoln Bathhouse. Saturday 9 am-1 pm
+ The Schenectady Greenmarket is indoors at Proctors. Sunday 10 am-2 pm
+ The Spa City Farmers' Market is at the Lincoln Baths. Sunday 10 am-2 pm.
Troy Makers Market
Saturday: Local craft vendors will display and sell wares at the Troy Makers Market in conjunction with the Troy Waterfront Farmers Market. Saturday 9 am to noon
The Albany Institute of History and Art, Fort Orange General Store, and MopCo advertise on AOA. And AOA is a media sponsor of the winter events at ESP.
Say Something!
We'd really like you to take part in the conversation here at All Over Albany. But we do have a few rules here. Don't worry, they're easy. The first: be kind. The second: treat everyone else with the same respect you'd like to see in return. Cool? Great, post away. Comments are moderated so it might take a little while for your comment to show up. Thanks for being patient.