From Scratch Club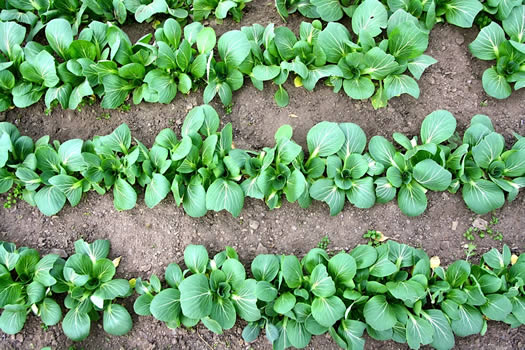 By Christina Davis
We're very happy to welcome From Scratch Club founder Christina Davis to AOA. (Also, over at FSC today: AOA Greg on baking bread. Yes, really.)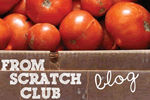 I don't know about you but I'm ready for the flavorful and colorful bounty of the summer months: strawberries, cherries, tomatoes, and much much more. We are already seeing a few glimpses of what's to come with wild-foraged ramps and fiddleheads, along with asparagus and spring peas.
Until then -- while we're in "winter market" season -- you can still find some crisp cooler-weather greens at your local farmers market. To me, there is nothing better to dine on in the drawn-out grey months of winter and early-spring than fresh leafy greens: arugula, spinach, mustards, mesclun.
And then there are the Chinese brassicas: the broad, leafy greens pak choi and boy choy, and the densely-packed heads of Napa cabbage. Hands down, if you're looking for a taste of summer salad with the crunch of your summertime broad-leafed romaines and the slight watery texture of a head lettuce varieties, pak choi/bok choy has you covered for the remaining weeks of spring. I know I know, you usually add the choy to stir fries and fried rice dishes or you sauté with some garlic, hot pepper flakes and oil for a more Italian broccoli rabe-inspired side, but trust me when I say, eat it raw in salads or use as a cup for lettuce wraps. It will make you miss summer BBQs and park picnics just a little less.
We are lucky in the Capital Region to have a handful of farms that grow various leafy greens year-round, including Slack Hollow Farm (at the Troy Farmers' Market) and Kilpatrick Family Farm (at the Saratoga Farmers' Market), where I'm the community supported agriculture (CSA) coordinator.
I recently got a tour of how these greens are grown during the cold weather.
(Plus: a recipe for Asian greens salad.)