Items tagged with 'Albany Common Council'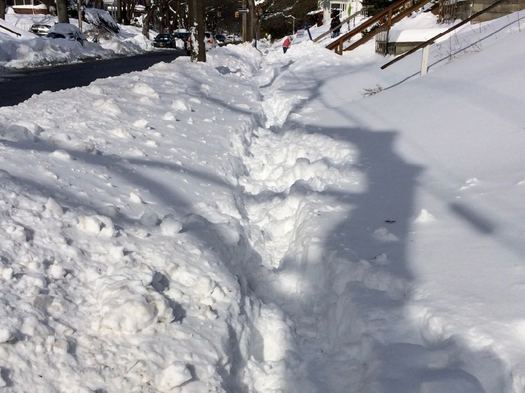 Update: The Common Council passed the proposal October 2. [TU]
____
Despite the recent run of warm weather, winter will eventually arrive here. And when it does, it will snow. And when it snows, some people will not shovel their sidewalks.
In the city of Albany, property owners have 24 hours after a snowfall to clear their sidewalks. But because of the way the law is written, the actual grace period is more like two days (or even longer) -- and that's even if there's a complaint.
So now the Albany Common Council is considering a change that would allow the city to crack down on the unshoveled in a shorter period of time.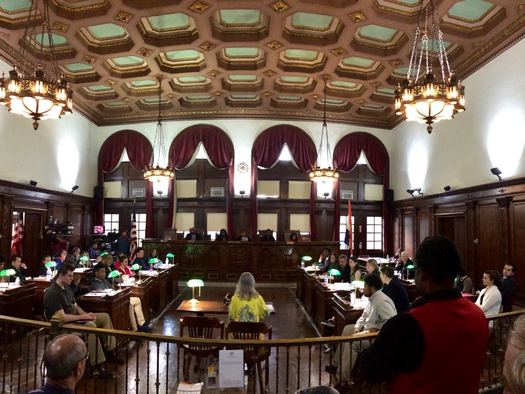 After more than 2.5 years, the big Rezone Albany project reached its conclusion Monday night when the Common Council approved it by a vote of 12-3. It's the first major overhaul of the city's zoning since the 1960s. It takes effect June 1.
As we've said before, zoning might sound sleep-inducing, but it touches on a bunch of questions that regularly get people fired up, such as: What sorts of businesses can open where? How late can they be open? How can old buildings be adapted for new uses? How can neighborhoods suffering from disinvestment gain new life?
Here's a recap of some of the discussion ahead of Monday's vote, along with an overview of what the heck Rezone Albany is...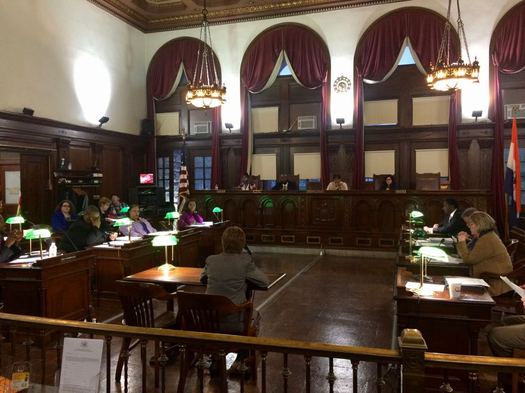 There were two big things in the lead up to the Albany Common Council vote on Rezone Albany Monday night:
+ A provision for inclusionary zoning -- in which the city will require developers of some market-rate projects to include affordable units -- was added.
+ At the last moment, the vote on the major zoning overhaul -- more than two years in the making -- was delayed by two more weeks.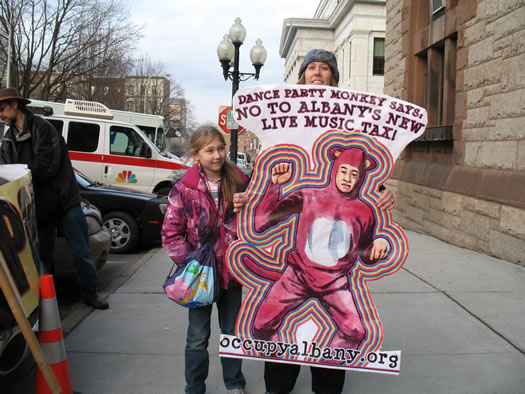 The Albany Common Council's planning committee heard public comments yesterday evening about the proposed cabaret law that's gotten people in local bar/restaurant/entertainment circles fired up. A recent revision to the proposed ordinance for licensing venues with amplified entertainment seems to have addressed a lot of concerns -- notably that the licenses were too expensive. The new version includes fees as low as $150/year for places selling alcohol, and $50 for those not selling alcohol.
But a few concerns are still bubbling...