Items tagged with 'Carey Wodehouse'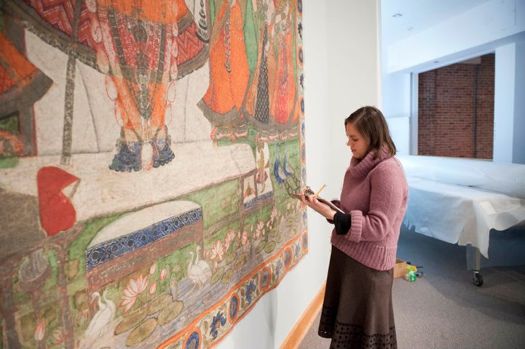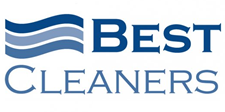 On day two of our shoptastic Best Cleaners spring refresh weekend we met Emily Vorce.
Emily works in the Berkshires, and has spent the better part of the last few months hiding under lots of layers. In her entry she told us:
The uniform out here is sweater on top of turtleneck, tights, skirt, boots, multiple undershirts. It's freezing and you can get buried in sweaters and never get out. I'd like to transition into some great spring dresses with florals and colors. Something cheery, less serious.
Kaitlin and Carey's task: to lighten things up a bit. They had some help from V Salon's Rebecca Taft and make-up artist Cindy Slyke.
Like Michael Walsh, Emily was a great sport -- excited and ready to try new things. And, like Michael, she looked gooooooood.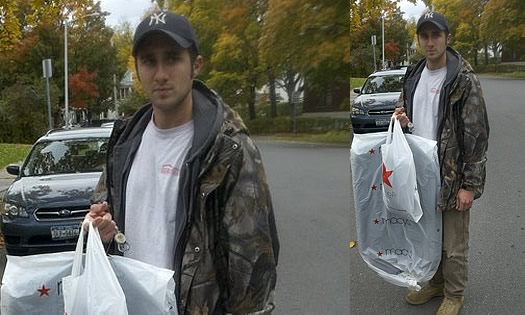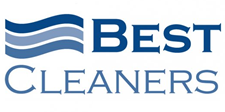 Rebecca snipped; Kaitlin, Carey and Rob shopped; and Michael -- well, Michael tried on a lot of clothes and was a very good sport.
And today we have the results of the first Best Cleaners/AOA wardrobe refresh.
That's Michael pre-refresh above. As he said with his entry:
A dirty Yankees cap, woodland camo, a hooded sweatshirt, ripped Carhartt pants and (purchased used) Bellvue combat boots. And no, I wasn't going hunting or working outside on this particular day. Considering my daily wardrobe, my friend figured it would be funny to post a picture of me holding his Macy's bag containing a brand new suit. Oh, the irony. A refresh would be good so at least I look semi-acceptable if I ever go out on the weekend.
We think it's safe to say he ended up better a lot better than "semi-acceptable."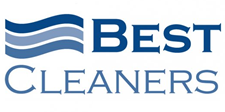 Thanks to everyone who entered the AOA/Best Cleaners Spring Refresh contest.
Fashionistas Kaitlin and Carey have made their choices, and they're ready to go shopping.
So, who won?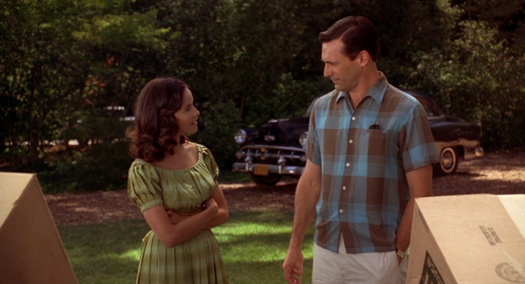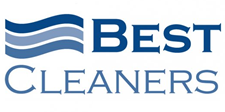 The snow has melted, temperatures are warming up, the ice cream stands are open and tulip season is just around the corner. Time to open the closet and break out the spring wardrobe!
What's that? Last year's wardrobe just isn't working' for ya?
Maybe we can help.
AOA and Best Cleaners are going to give two people a style-refresh for the season.
The plan
Two winners -- one male, one female -- will get a shopping trip with style writers Kaitlin Resler (AOA,All This Happiness) and Carey Wodehouse (Corks and Caftans). Each winner will get an outfit worth $250 courtesy of Best Cleaners. They'll also get a fresh hairstyle from Rebecca at V Salon.
To enter
Email a photo showing why your style needs refreshing to refresh@alloveralbany.com. This is about getting out of the winter rut and trying something new, so let us know a little about what you'd like to change, where you're at and where you'd like to go.
We'll select two winners to go shopping with Kaitlin and Carey and get a hair/makeup refresh at V on April 30 and May 1.