Items tagged with 'Honest Weight'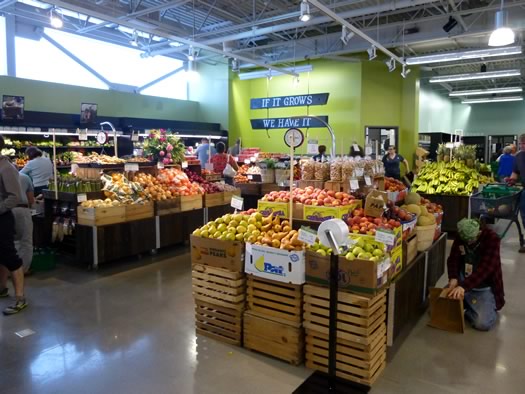 This could be interesting: The Honest Weight Food Co-op is hosting a series of strategic planning sessions during May -- and they're open to everyone. Blurbage:
Now that the new store has been open for almost two years, Honest Weight is undertaking a strategic planning process that will rely on input from our members, shareholders, non-member shoppers, vendors, management, staff and other interested groups. We will create a shared vision of who we are as an organization and a business, what we wish to become, and how to get there over the coming years.
We'll be hosting 3 large community events across the Capital Region to bring people together for conversations that we hope will identify the perceptions and values we hold in common. We'll then use that information to help define ourselves into the future.
The first event is this Saturday, May 2 at RPI's Russell Sage Dining Hall (1649 15th Street in Troy) from 1-4 pm. There are also sessions planned for May 17 at the Desmond, and May 30 at St. Sophia's in Albany.
The co-op is asking people to pre-register for a session (and for one session only).
(Thanks, Cara)
The Honest Weight Food Co-op advertises on AOA.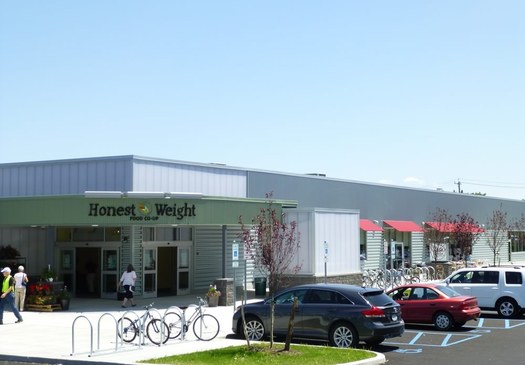 By Daniel B.
Maybe the problem wasn't the parking lot, but rather the drivers. Honest Weight Food Co-op's old parking lot will be fondly remembered by no one. Now they have a brand new parking lot that's much bigger than the old one, and a whole new building to go with it. But still, finding a spot might be a challenge.
The new market opened Wednesday, even though the official grand opening isn't until August, and shoppers around noon were remarking on how they had to drive around the lot a few times before they found a space.
But there are plenty of bike racks right out front and a CDTA bus stop (#125) on the corner (and a stop for the #138 a block up the street).
There has been a lot of hand wringing about this new location, but I have to admit, taking I-90 to Everett Road exit 5 makes the trip super convenient, easier to get to than the Albany ShopRite, Price Chopper or Hannaford that all compete within a very narrow radius of each other.
Parking and accessibility aside, how is the new co-op different from the old co-op? For some it may take a little getting used to -- for others it is likely a dream come true.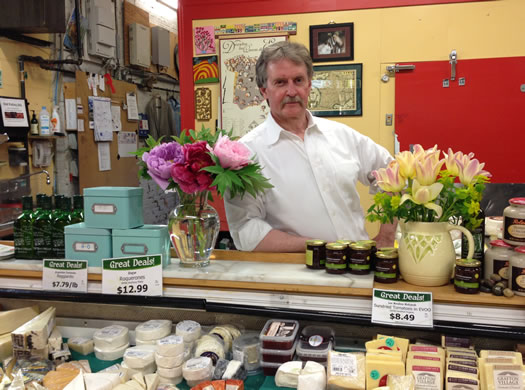 Next month, when the Honest Weight Food Co-op opens its new store on Watervliet Avenue in Albany, a mainstay will be missing.
Gustav Ericson, Capital Region rock star of cheese, won't be making the leap to Honest Weight's new building.
Yes, we said the rock star of cheese.
Ericson has presided over the cheese counter at Honest Weight for the last 12 years, listening to stories, doling out samples, and educating volunteers and customers. And in that time he's developed a passionate band of fans for a guy who sells cheese.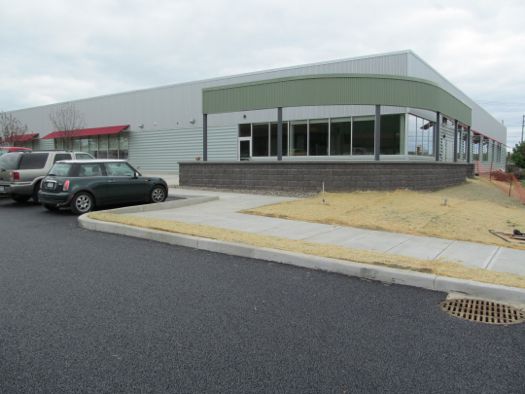 The long-planned new Honest Weight Food co-op location on Watervliet Ave in Albany is slated for a soft open on June 19, with a formal grand opening scheduled for August 8. Honest Weight marketing manager Jennifer Grainer says construction has been on time and is expected to come in under budget, at around $5.5 million.
With just over a month to go before the opening, we got a quick tour of the building, which includes a full commercial kitchen for catering, a station for smoking meats, and a teaching kitchen for classes.
Here's a look at how it's shaping up.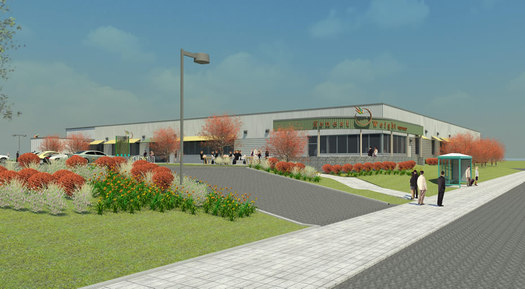 The Honest Weight Food Co-op recently announced that it will be officially breaking ground next week on its long-planned new location on Watervliet Ave in Albany. It's a big step for the co-op -- the project is expected to cost $5.4 million -- and will be a significant upgrade in size and amenities over its current Central Ave location.
Of course, the co-op's expansion also is part of a rapidly changing local supermarket scene. The traditional players now face competition from ShopRite, Fresh Market, Trader Joe's, and (eventually) Whole Foods. That's prompted some concerns about how Honest Weight will fare in the re-arranging scene, especially given the leap it's about to take with the new store.
Curious about how Honest Weight sees the situation -- and how it's planning to adapt -- we bounced some questions to Lily Bartels, the co-op's communications leader.