Items tagged with 'Lou Quillio'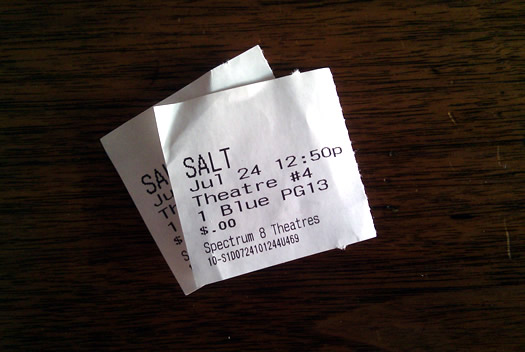 By Lou Quillio
Because Albany makes a cameo -- or, perhaps, even stars as a "supporting character" -- in Salt, we thought it would be fun to have someone do a review. So we asked people to post comments about their favorite movies and we picked one person for the review. That person was Lou. Here's his review...
What isn't Salt? It isn't about vampires, hasn't time for quirky characters, and there's no sex except for what seeps from Angelina Jolie's pores. Since that's not her fault, there's no sex. Technically.
Let's stop here for a survey.
Dislike modern action pictures? Trouble suspending mild, fast-moving disbelief? Testosterone-intolerant? Live in an arthouse? Salt is not for you. Ignore it. Your Farmville needs tending.
Salt works. If you like the Bourne films, you'll like Salt — in some ways less, others more.