Items tagged with 'Noah Sheetz'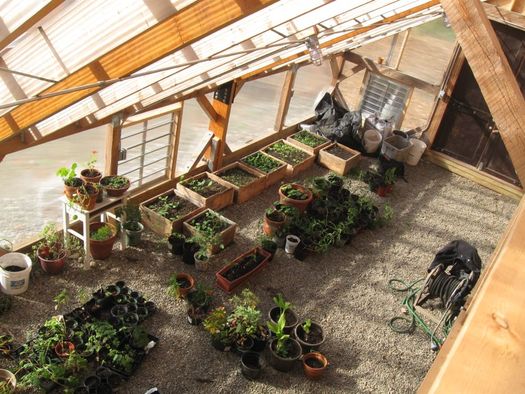 By Noah Sheetz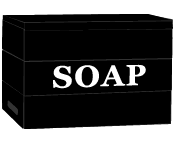 Drive through the South End and the DelSo neighborhoods and you can't help but notice change. An empty storefront at 540 Delaware is now the home of All Good Bakers. The demolition of a group Morton Avenue row houses has become part of an ongoing urban revitalization project. Pastor Charlie's Victory Church has turned a huge industrial space into a youth center with a youth-run thrift store and a refurbished trolley car emblazoned with the word "enough". Perry Jones, director of the Capital City Rescue Mission, is turning a former shirt factory building at the corner of Trinity Place and Arch Street into beautiful apartments for the needy and those who are recovering from substance abuse and are working to rebuild their lives.
And then there are the many changes that revolve around food, gardens, and local sustainability.
The local interest in, and prevalence of, youth agriculture programs here is fairly progressive -- even when you compare it to New York City. There's a lot going on in here, if you know where to look.
By Noah Sheetz
Ever wonder exactly "what" you are taking out of your garden when you set your mind to the mundane task of weed pulling?
Over the years I've befriended several master gardeners, farmers and herbalists, and it turns out that most of the weeds growing around us are in some way edible or medicinal in nature.
There are hundreds if not thousands of wild edibles in our region, including morel mushrooms, ramps, and fiddlehead ferns, all of which are foraged in the wild and fetch premium prices. In the Albany area there are several edible weeds that sprout up indiscriminately year after year in gardens, lawns, the concrete medians of 787, the cracks of sidewalks, and even on the soil-absent roof tops of buildings.
Here are a few of them -- and recipes on how to prepare them...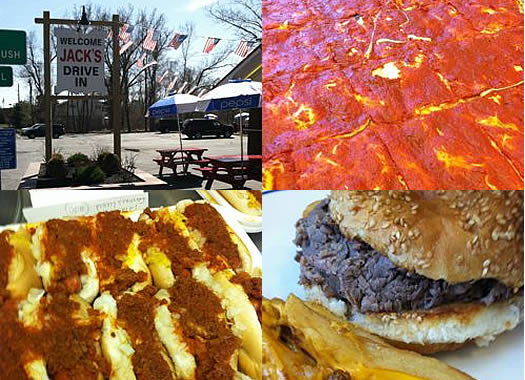 By Noah Sheetz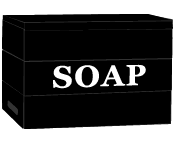 When I was a freshman at the University of North Texas, just north of Dallas, I worked at an opinion research call center. It was a job that appealed to college students with limited work experience. We were given free rein to smoke cigarettes and drink coffee by the truckload while we worked. We made random cold calls to people on sample lists all over the country and conducted surveys on anything from camera film to real estate. The survey I most often worked on was for fast food -- McDonald's, actually, but we weren't allowed to "speculate" about the survey client. Usually after 20 or 30 McDonald's related questions however, the survey taker caught on. "Is this survey for McDonald's?" "Well I don't know, we're not allowed to speculate about who the client is...."
Despite being McDonalds-centric, I learned a lot about fast food from the survey which, by the time I'd quit working at the call center, I could recite completely without having to look once at the question prompts on the computer monitor.
There are scores and scores of fast food chains all across the country serving up everything: pizza, hot dogs, Mexican and Italian food, subs, burgers, pretzels, donuts, chicken sandwiches and more. Despite the dizzying array of options, the national and global fast food industry is dominated by only a handful of corporations. The food in every chain is meticulously standardized so that a McDonald's burger or a Chipotle burrito will taste the same in Branson, Missouri or Portland, Oregon. There is little or no regional reflection left in any of the big chain fast food restaurants and there are few, if any, independent operators left.
When I moved to New York in 1999 to go to cooking school I was in awe of how much more slowly the process of fast food chain infiltration seemed to be occurring here.
I was happy to discover a number of local fast food restaurants in the Capital Region, each with its own unique history that continues to serve their own interesting specialties.