Items tagged with 'SUNY Cobleskill'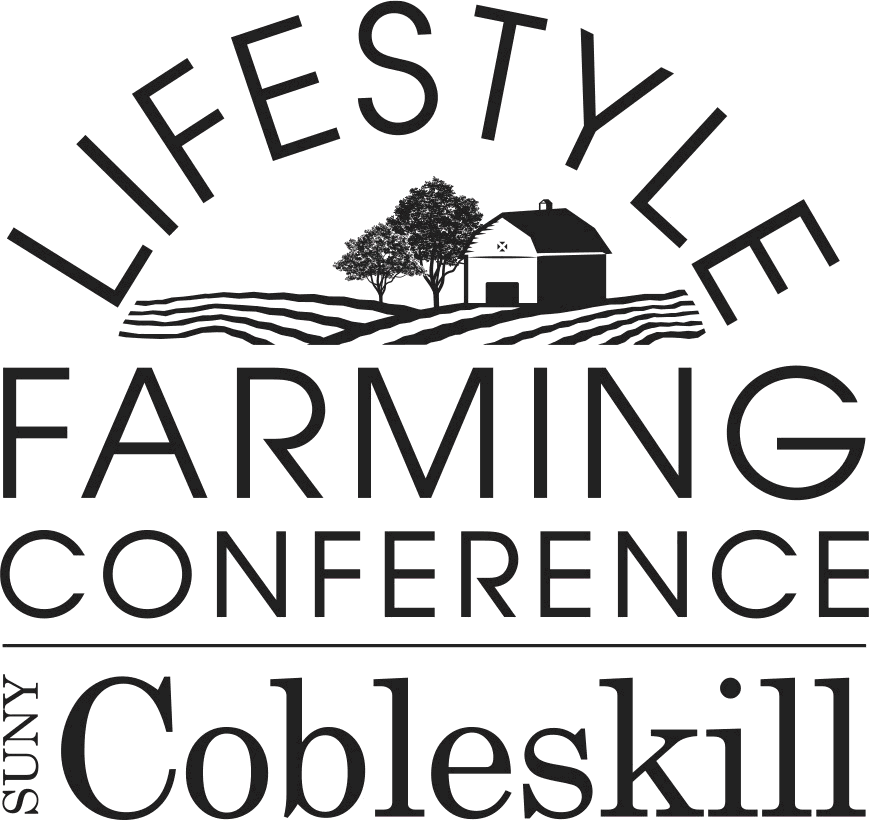 The Lifestyle Farming Conference is back at SUNY Cobleskill April 7. The event is a full day of classes on all sorts of topics related to farming, gardening, and cooking.
A quick sampling of some of the sessions:
+ Maple Syrup 101
+ Cultivating cider and heirloom apples
+ BBQ and smoking meat for beginners
+ Summer strawberry patch
+ Garden planning and seed staring
+ Advanced brewing: beyond the kit
Here's the full list of sessions with descriptions. The classes are led by SUNY Cobleskill faculty and other experts.
Registration is $70 for all day ($80 with lunch), $45 for the morning only, and $55 all day for veterans. The registration process also involving signing up for the session, so the earlier you register the better your chance of getting into the classes you want.
By the way: In case you haven't been out that way, SUNY Cobleskill is in Schoharie County, about an hour's drive from Albany.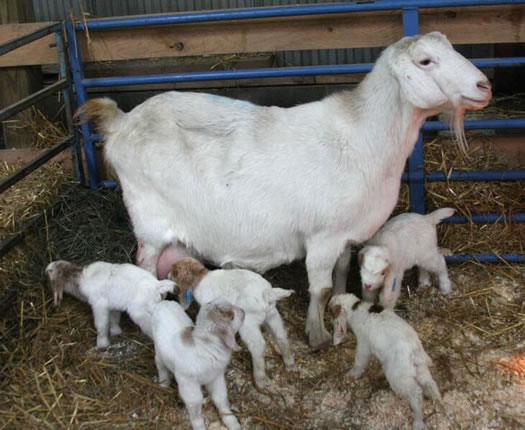 Today's moment of baby animals: These goat kids -- all five of them -- were born from the same mother this week at SUNY Cobleskill's livestock barn.
Apparently goat quintuplets are very rare. (Scientific reason: That much cuteness can't be gestated in one goat. It's just too much.) We now turn to the Daily Gazette's John Enger, who we believe has written the definitive goat miracle birth story (not paywalled):
This is [university livestock manager Donna] Cappadona's 15th year running the livestock program at the university. In that time, more than 400 goats gave birth. Before that she ran a goat farm in Perth. In all her years of witnessing the start of new goat lives, she never saw a set of quintuplets, and only once saw quadruplets.
By the time she got to the barn Tuesday morning, after an hourlong drive from her Perth home, all five kids were out in the world, cleaned up and doing fine. "You'd think they'd be small," Pinckney said, "with so many of them in there, but they're all pretty big."
By pretty big, she means 8 pounds or so each, all carried by a mother goat weighing roughly 200 pounds -- an impressive feat of strength beyond the surprising powers of fertility. When the goat quints reach age, they'll either join the college's herd or be sold to other farmers.
The article goes on to explain some the factors that may have contributed to this particular goat may ending up so very pregnant. (It involves hay.)
Also: The SUNY Cobleskill livestock barn is apparently open for tours from the public. Here are a few more details.
photo: SUNY Cobleskill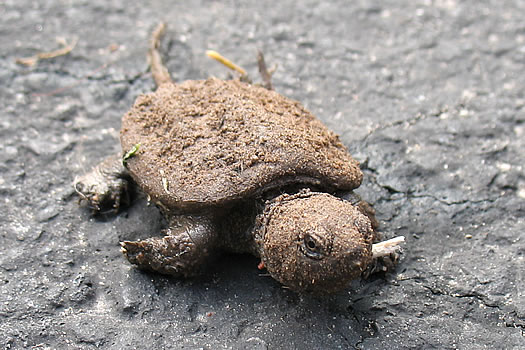 Earlier this year, the state Department of Environmental Conservation announced it had busted a bunch of people as part of an undercover investigation into the black market trade of protected reptiles and amphibians.
Capt. Michael Van Durme, one of the leaders of "Operation Shellshock" will be speaking at SUNY Cobleskill tonight about his experiences with the investigation.
We figured you can't go undercover into the world of reptile and amphibian smuggling without coming away with some interesting stories, so we bounced a few questions his way. Capt. Van Durme sent back answers about microchipped turtles, priceless snakes, and nuns shopping for pythons.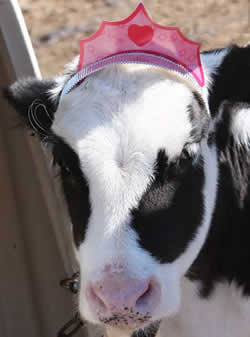 The story of SUNY Cobleskill's twittering cow, C. Abunga, has finally been told:

The young Holstein, a sworn vegetarian, loves alfalfa sprouts, maple syrup, veggie lasagna, mesculin, arugula, and cheese, claiming "it's like mother's milk." In addition to being a foodie, C. Abunga occupies her time like most other teenagers. She secretly wishes Joe of the Jonas Brothers and Taylor Swift would get back together. She plays the Wii (noting she "rocks Wii Play's racing cow game"). She dreams of moving to Hollywood to become a Happy California Cow and put her hoof prints on the Walk of Fame.

"Have you seen those girls?!" exclaimed C. Abunga. "I mean they're like four legged versions of Marilyn Monroe!"

Noted: C. Abunga has a Chinese pen pal named Mu Cao.