Items tagged with 'Tech Valley Center of Gravity'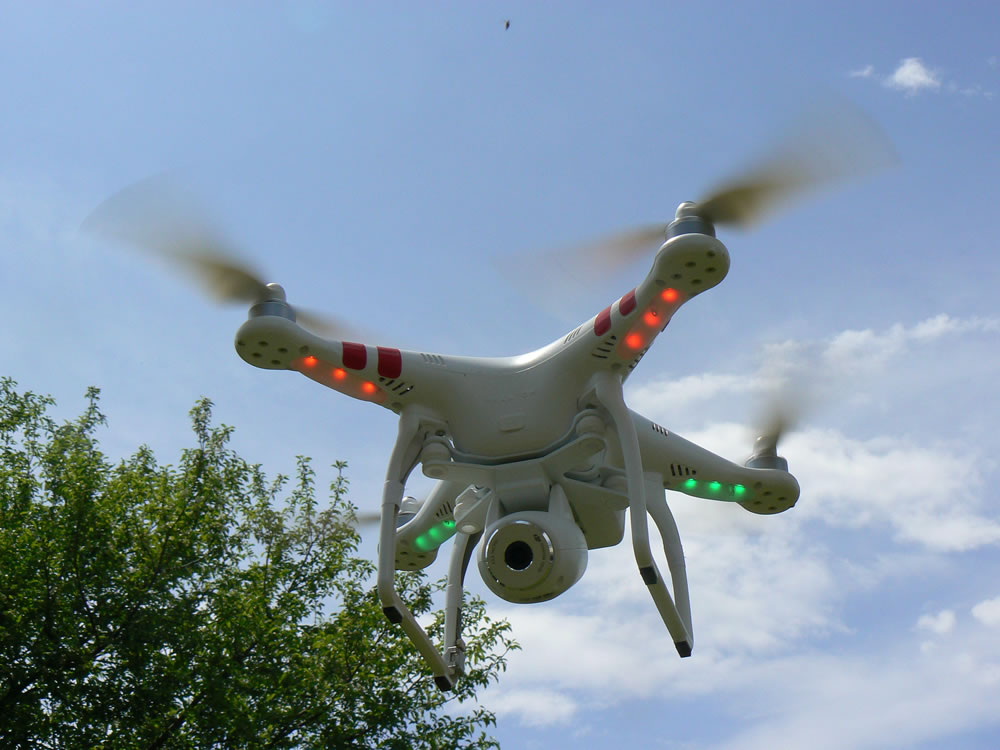 It seems like drones are popping up everywhere now, and they're getting used in all sorts of industries -- photography to real estate to farming. But if you're going to fly one for commercial purposes, you need a license.
The Tech Valley Center of Gravity in Troy has a course coming up intended to prep people for the Federal Aviation Administration's drone licensing written exam. Blurbage:
This three session course will prepare participants to successfully pass the FAA Part 107 written exam and provide information needed to safely operate a sUAS (small Unmanned Aircraft System) vehicle. The course covers the topics outlined in the FAA's "Remote Pilot- Small Unmanned Aircraft Systems Study Guide."
Your instructor, Dave Page, has Commercial Pilot and Flight Instructor ratings in single engine airplanes and gliders, as well as a Remote Pilot rating. With over twenty years' experience in aviation, Dave is intimately familiar with the aviation regulatory environment, and is well-positioned to instruct future commercial drone pilots to safely integrate with the FAA system.
The sessions are June 25, June 28, and July 2 from 6-9 pm. The fee is $250. See the link above for more details.
Hands-on drone flying classes
HVCC has also been offering training classes related to drones. And it has a hands-on, learn-to-fly class starting up again in July -- the fee is $995.
The college also has an FAA test prep class starting in July that's $495.
photo: Flickr user Peter Linehan (CC BY 2.0)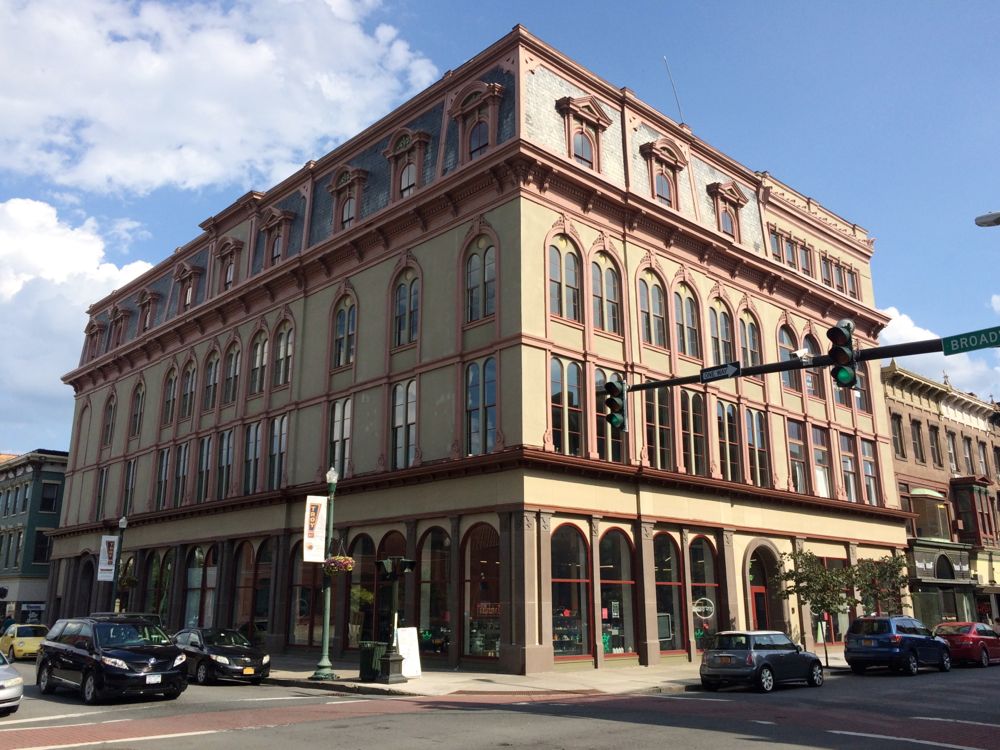 The Tech Valley Center of Gravity is hosting a technology and electronics flea market June 24. Blurbage:
There will be a wide range of tech and electronics supplies: everything from PVC fittings and 3D printer components to model rocket parts and engines, all offered at steep discounts. Take a break from the crowds, peruse the market, and take a tour of our makerspace while you're here!
Tables are also available if you'd like to be a vendor -- they're $20. (See that link above for details.)
The market is Sunday, June 24 from 11 am to 5 pm.
The Tech Valley Center of Gravity is in the Quackenbush Building at 3rd Street and Broadway in downtown Troy.
Great Race
As it happens, that's the same day that the Great Race will be making a stop in Troy. It's "an antique, vintage, and collector car competitive controlled-speed endurance road rally on public highways."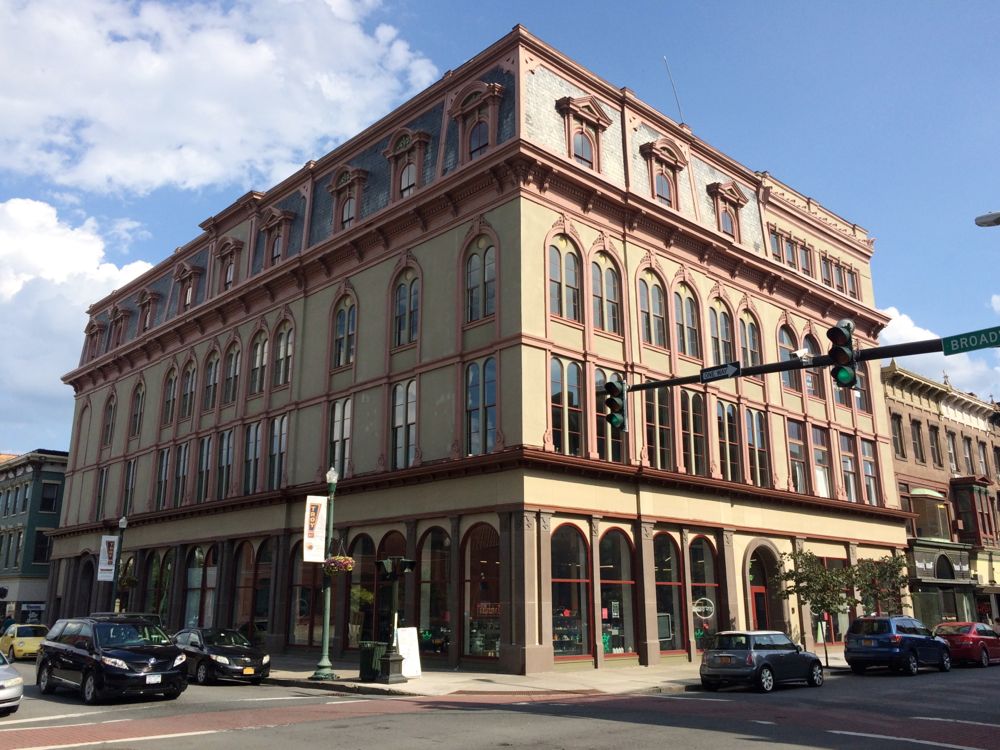 The Tech Valley Center of Gravity in Troy is hosting an afternoon of discussions about the video game industry -- "The Business of Digital Games: Understanding the Landscape of the Industry" -- on March 7. Blurbage:
Learn about the companies included in this ecosystem, what they do, who they work with and how. Dig a little deeper into the growth and development of one successful business. Then drill down a little more into a targeted discussion of your choice. Finish your day with a Networking Reception complete with opportunities to talk with representatives of game design companies and a TedX-style presentation on "The Intersection of Digital and Media Art."
That link above includes a few more details about the speakers and the activities. It looks reps from many of the locally-based games companies -- of which there are now a handful, many of them in Troy -- will be there.
The program is Wednesday, March 7 from 1-7 pm. It's free to attend, but space is limited. If you'd like to pre-register and secure a spot, you can do so online with a $10 donation to the charity Extra Life.
TVCOG advertises on AOA.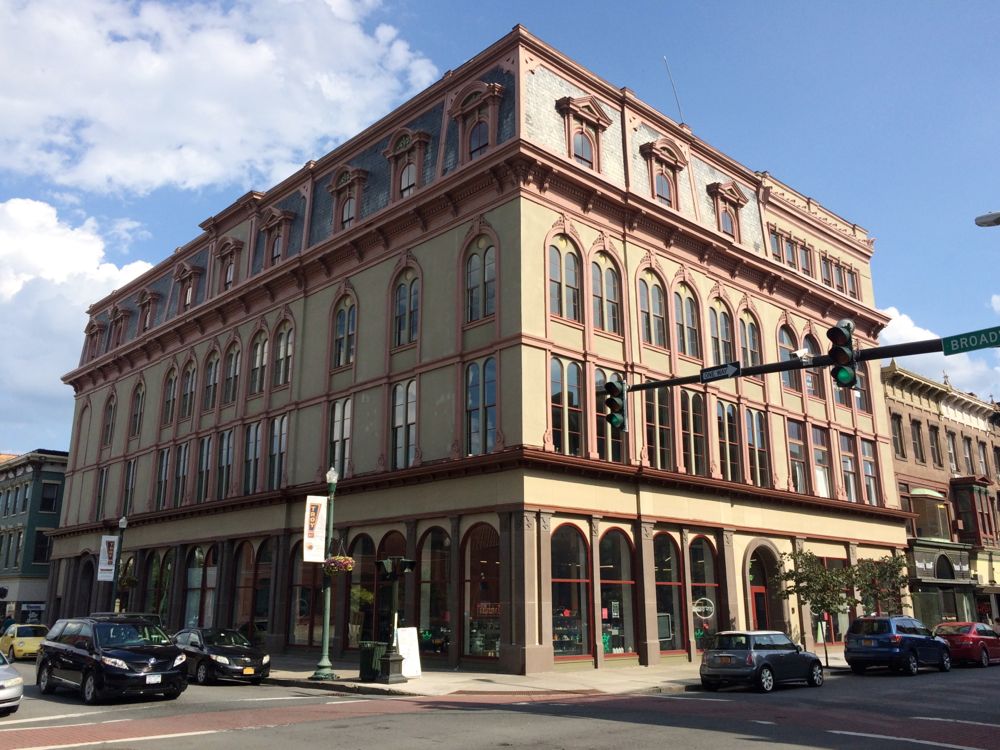 This looks like it could be fun: The Tech Valley Center of Gravity and its THINQubator program for kids is hosting a Family Electronic Textiles Workshop this Sunday, February 4. Blurbage:
In this project based workshop Youth-Adult pairs will learn together about electronic textiles (e-textiles) working with conductive thread, sewable batteries, LEDs, and microcontrollers to make a plush monster with a glowing heart to take home. Adult participants will also gain info on where to buy parts for future projects, and get links to lessons for other e-textiles projects. No previous sewing experience is necessary. The workshop is geared to kids 8 and above, but younger ages are welcome if the accompanying adult feels the child will be able to handle this level of activity.
The workshop is from 1-4 pm. The registration fee is $55.
MomUp! Raising Kids Who Code
Also that Sunday: TVCOG has a program called "MomUp! Raising Kids Who Code" from 9-11 am. Blurbage (link added):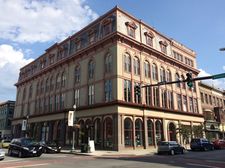 The Tech Valley Center of Gravity in Troy is hosting a clean tech hackathon October 15-16. It's free to attend if you'd like to gawk at what's been made. And if you have a team that would like to take part, registration is still open -- there will be $5,000 in cash prizes.
What is this hackathaon? Blurbage:
A hackathon is an event, usually lasting more than a day, where groups of computer programmers and other tech-oriented people collaborate intensely on projects using software. Hackers typically staying in the space the entire time working constantly. To help inspire the competitors, organizers of the TVCOG Clean Tech Hackathon have solicited problem statements from key players in the industry in the areas of Advanced Buildings, Renewables and Clean Transportation. Some problems hackers may tackle include: making solar photovoltaic and wind energy more predictable; innovations in "smart" building technology that can adjust energy usage based on intelligent predictions of the occupants' behaviors; and designing hardware/software solutions that use on-street installations to improve bike and pedestrian safety and comfort.
Participating teams will have mentors from NYSERDA, BessTech, The Wagoner Firm, New York State Mesonet, and Bette & Cring Construction Group. Also: "An abundance of high quality free food is available to all hackers and participants."
As mentioned above, it's free to attend or participate, but registration is required.
TVCOG advertises on AOA.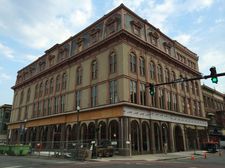 The Tech Valley Center of Gravity is hosting an Internet of Things Hackathon January 30-31. Blurbage:
The hackathon's theme is The Internet of Things (IoT) which is the network of physical objects or "things" embedded with electronics, software, sensors, and network connectivity, which enables these objects to collect and exchange data.
There will be a top prize of at least $1,000, as well as other giveaways including a free TVCOG membership. But [Erica] Iannotti says most hackers will come for the camaraderie, the excitement of competition, the good food (in addition to Cheetos) , the bragging rights and, most of all, the opportunity to mess with hardware they cant afford to own themselves.
"Most hackathons focus on software, this one will combine software, hardware and the Internet," Iannotti said. "Teams of hackers will spend the weekend at TVCOG making software to connect physical objects to the Internet in new and interesting ways."
Judges will include Jeff Branson from SparkFun Electronics and Kishor Bagul, an entrepreneur former chief technology officer of New York State. The event is being sponsored by AT&T.
It's free to participate, but pre-registration is required.
And when an army of internet-connected toasters recruits the Green Island Bridge as part of their uprising, you'll know what happened.
AOA is a media sponsor of TVCOG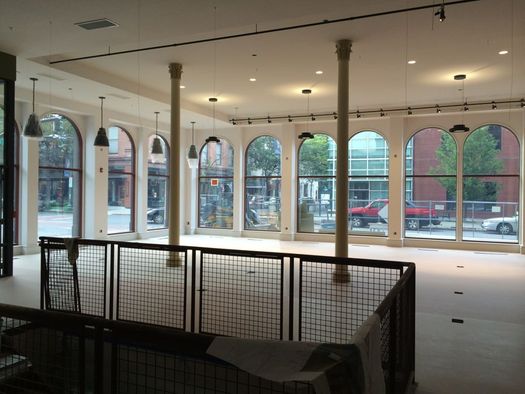 The Tech Valley Center of Gravity is set to cut the ribbon on its new space in the historic Quackenbush Building in downtown Troy today.
The move provides not just some much-needed elbow room for the maker space, but also an opportunity to fill out a larger plan that combines the community workshop with services and space for startups. And, along the way, a beautiful historic building is getting a new life.
Here are a handful of photos from the renovated space and a few other bits...