Items tagged with 'crafty'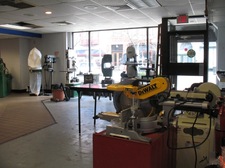 Kara emails:
Does anyone know of a shared workspace or workshop in the area?
I need the use of a table saw and don't have one and have heard that these kinds of places exist kinda like a co-op system on the west coast.
The place that immediately jumped to mind is Tech Valley Center of Gravity in Troy. But maybe there are other spots or situations -- workspaces, tool libraries, or whatever.
Got a suggestion for Kara? Please share!
Earlier on AOA: Tech Valley Center of Gravity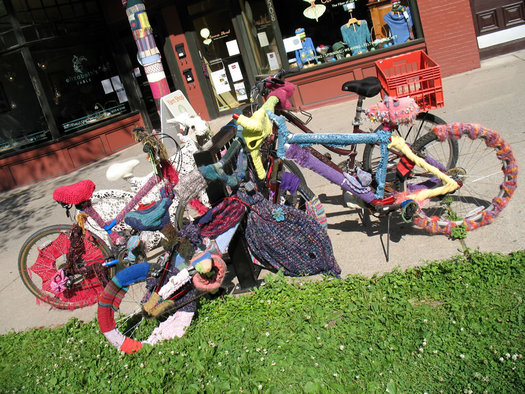 We had to smile at these yarn bombed bikes on Broadway outside Common Thread in Saratoga Springs. The bikes -- and a nearby building column -- were yarn bombed during Knit in Public Day last month.
Either that, or this is some sort of new bike lock.
A few more large-format photos post jump.
Earlier on AOA: Yarnbomb in Troy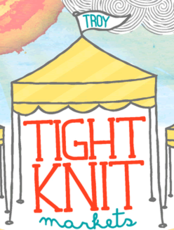 TightKnit's new market -- Troy Flea -- opens this Saturday in Troy on the River Street block south of the farmers' market. Troy Flea will include "handmade, vintage and antique art and goods."
Also new: a collaboration with Etsy, which was explained a bit in today's Metroland:
Etsy committed to being at every Saturday event to answer questions, help set up, and to just being a presence at the market. Once every month they will set up a kid's craft table where children can make an age-appropriate craft--for free. They will also do what Etsy does best: merge technology with the beautifully simple world of handcrafted goods. "There will be QR codes for each Tight Knit vendor who is also an Etsy seller. The shopper can scan the code with their smart phone and go directly to the seller's Etsy shop. You could possibly purchase something in real life at the event but with access to the online shop use your credit card and get a record of it," says [Etsy assistant site lead Branda] Maholtz.
The market runs from 9 am-2 pm on River Street between First Street and State Street.
Earlier on AOA:
+ Troy Flea
+ Inside Etsy Hudson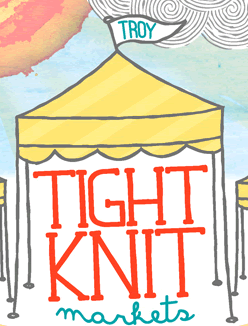 The organizers of the TightKnit market have something new coming up: Troy Flea.
From the blurbage:
In 2012, Tight Knit is re-imagining its role as a presenter, reaching out to an expanded audience with the introduction of "Troy Flea: An Urban Bazaar". The areas best Artisans and Crafters will mingle with connoisseurs of Vintage clothing, Antiques, collectibles, oddities, and what-nots; curated to present you with only the best, most diverse market the area has to offer. With a strong focus on community and small business over big box globalization, Tight Knit's mission since inception is to organize and motivate local artists and citizens to share their perspectives, knowledge and creativity with others. Let's keep our dollars in our communities and grow together.
The bazaar will be Saturdays in June, July, and August from 9 am - 2 pm. It will be located on River Street between Broadway and State (the other side of Monument Square from the farmers' market).
Organizers are still taking applications for vendors. The deadline is May 1.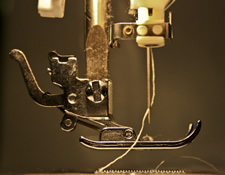 Feeling crafty, Julianne emails:
Recently I've been on a DIY streak, and I realized I lack skills needed to do it myself. I was wondering if anyone knew where I could find a sewing class in the Capital Region.
Got a suggestion for Julianne? Please share!
photo: Flickr user d3b...*