Items tagged with 'household stuff'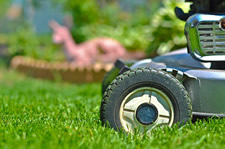 Watching the grass grow, Dave emails:
With all the nice weather I now have to mow my lawn far too early this year and my lawn mower won't start! Any recommendations for a shop that fixes a small engine in the capital region??
Upside: Dave won't have to mow the grass during this early spring until the mower's fixed. Downside: the grass will keep growing in the interim.
Got a suggestion for Dave? Please share!
Earlier on AOA: A place that fixes small appliances?
photo: Flickr user aperature_lag (Andrew Butitta)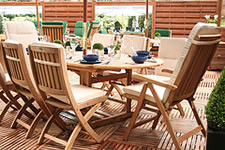 Jonathan (@MrDraper63) asks via Twitter:
Almost finished with new deck and looking for outdoor furniture with @elisdraper. Any suggestions for good local deals?
Now that we're at the end of the season, maybe Jonathan and Elisabeth can score a deal.
So... got a suggestion about where to look, which place has good selection, or where to find good prices? Please share!
photo: CrinkleCrankle via Flickr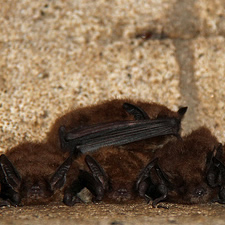 Going a little batty, Kim (@kimmieoftroy) asks via Twitter:
Anyone in the capital region have any recommendations for bat removal/bat-proofing?
Eek. Bats serve an important role in the ecosystem (and help humans) by eating insects. And bats in the greater Capital Region have been hit hard by White Nose Syndrome. But, still... it's probably better that they not use your house as a home office.
Got a suggestion for Kim? Please share!
photo: Flickr user GregTheBusker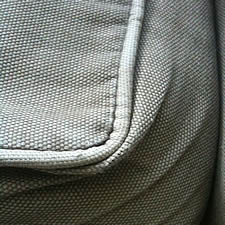 JoJo (@TheyCallMeJoJo) asks via Twitter:
I'm looking to get some cushions reupholstered. Any reccomendations for places to go?
Got a suggestion for JoJo? Please share!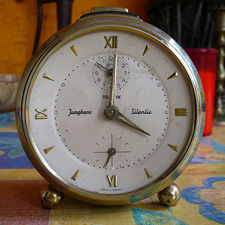 Amy emails, hoping to help a friend:
Do you know of a good clock repair business in Albany? A good friend in Syracuse has a clock with lots of sentimental value that needs repaired, but she can't find any place in Syracuse to take it. She was hoping there is one in Albany. Thanks.
Have a suggestion for Amy and her friend? Please share!
Earlier on AOA: A good watch repair place?
photo: Flickr user Eddi 07- Free Stock