Items tagged with 'kegs and eggs riot'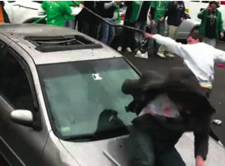 The Albany Police Department has pulled still images from the kegs and eggs riot video and posted them in an effort to identify the alleged rioters. The poster is embedded after the jump.
Said APD chief Steven Krokoff in a letter that accompanied the pics:
The Albany Police Department recognizes that we as a community have an obligation to the colleges, universities and the citizens of Pine Hills to hold those individuals accountable for their actions. Working together to meet this obligation is an important step in demonstrating to the entire nation that a small group of individuals cannot escape their responsibility for tarnishing the name and reputation of the City of Albany, residents, and college and university students.
UAlbany says students involved in the riot could face suspension and expulsion. [TU]
Reminder: the neighborhood cleanup being organized by UAlbany students is this Friday.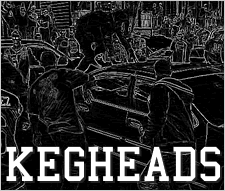 It's pretty much impossible to not have some sort of reaction to the kegs and eggs riot that went down in Albany over the weekend (especially after seeing the video).
Here's a scan of what people are saying today...