Items tagged with 'Burger Lab'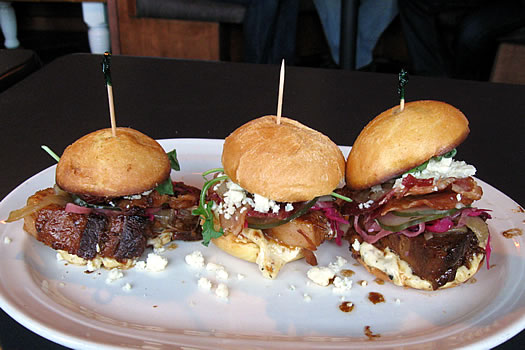 We had a lot of fun at the AOA Burger Lab at Central Steak last week.
There were so... many... sliders. It was great to see all the combinations of toppings people put together on their tiny burgers. And we raised some money for the ASAP Daisies.
Five burger combinations submitted here at AOA were put to a taste test by our panel of judges. And we would have never guessed the winner.
Here are the results and a bunch photos...