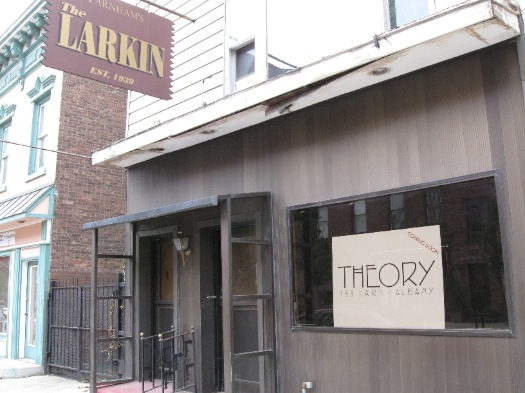 For the last five years, there's been a string of rumors about what was going into the old Larkin space at 199 Lark Street.
It's going to be a pan-Asian restaurant (whatever that is)! Nope.
A martini bar is going in! No, again.
But now it looks like there's an answer.
John O'Connell, one of four new owners of the old Larkin says they're turning it into a bar called Theory. He says they'll serve drinks and light fare (he also heard the martini bar rumor, but he's not sure how it started). He's also not sure if they're going to bring music back to the place.
The building has been vacant for a while, and O'Connell says they've got a lot of work to do, but they're hoping to open their doors in November.
(Thanks, Matt!)
Find It
199 Lark Street
199 Lark St
Albany, NY 12210
Hi there. Comments have been closed for this item. Still have something to say? Contact us.