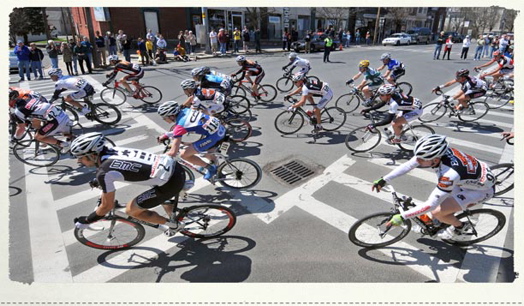 Aaaaannnd just in time for the weekend, the day star disappears, the rain and wind return and the temperatures drop.
Still, we live in the Northeast. We are hearty stock. We will suck it up. We will not whine.
By God, there will be fun!!!
Whoa.
Ummm, OK-- Here's this weeks look at stuff that looked interesting to us. Put on your Wellies and get out and enjoy.
Oh, and as always, let us know what we missed.

Music
Railbird is at Jack's Place at The College of Saint Rose tonight with the Hoborchestra and Matthew Carefully.
It's Root-A-Rama weekend at Valentine's. Tonight the New Santa Monica Flyers, the Overland Gunslingers and Diego get things started. On Saturday it's Grainbelt, Esquela, Roger Bryan & the Orphans and Sumac.
See of Trees and Pony in the Pancake are at Tess' Lark Tavern tonight
at 10
The Energy plays Bread and Jam in Cohoes tonight with locals Skadee and The Slaughterhouse Chorus. $5
Kevin McKrell is at Ravenswood Pub in Clifton Park tonight at 8. Free. McKrell will be at Caffe Lena in Saratoga with Train of Fools.
Mirk and the New Familiars play the Marketplace Gallery on Saturday night.
These Are the Hits are at Tess Lark Tavern on Saturday.
Classical
Violin Virtuoso Itzhak Perlman is at Proctor's tomorrow night at 8
Dance
Montreal DJ/graphic novelist , Kid Koala is at Rev Hall for a dance party tomorrow night at 9 with White Lotus and Back from Japan. If you need more, Daisy Baker's is hosting an after-party with Lounge DJ Chicken George.
The Crooked Lake House in Averill Park is hosting a Ballroom, Swing and Latin Dance Party tonight. $10.
Saturday is Latin Dance Night upstairs at the Pearl Street Pub. 10 p.m.-4 a.m.
Performance
MASS MoCA teams up with the Jacob's Pillow Dance Festival to present Stephen Petronio's "I Drink the Air Before Me" a dance performance inspired by storms "both atmospheric and internal." It combines dance, sound, visual art and fashion. Tonight and Saturday at 8 at Mass MoCA. $38/$32, $10 for kids. Here's some more stuff to do while you're out that way
Cycling -- Tour of the Battenkill
About 50 thousand spectators are expected to show up for this years Tour of The Battenkill. The 62 mile bike race is the longest largest pro/am cycling event in the country. It starts in Cambridge and goes through the small towns of Washington County. Here's a map of the route.
Empire State Book Festival
Wicked author Gregory McGuire is the keynote speaker at the Empire State Book Festival on Saturday at the Empire State Plaza. The festival includes author panels, discussions, readings, signings and storytelling. 10-5. Free.
Film
The NYS Writer's Institute is screening "Le Jour Se Leve (Daybreak)" tonight at Page Hall. The French drama was banned by the Vichy government when it came out in 1939. 7:30 Free.
If you just need a chuckle, Tina Fey and Steve Carell's new comedy, "Date Night" opens today.
Photography workshop
The NYS Museum is hosting a photography workshop with image researcher Amy Griffin. It's less of a how to and more of a learn by critique experience. Bring some of your own photos. Griffin will lead the group in a critique of their photos and suggest ways to improve skills. The session includes a tour of the George Eastman "Seeing Ourselves" exhibit. Sunday from 1-3 Free.

Art in Nature
Science meets art as artist from the world interpret nature in The New York State Museum's new Focus on Nature exhibit. The exhibit opens this weekend and runs through October.
Beer
Sample beers from more than 20 breweries from the Capital Region and other parts of the country at the Glens Falls Brewfest at the Queensbury Hotel on Saturday. $35.
Hike the Pine Bush
The weather should break in time for a one mile guided hike of the Albany Pine Bush on Sunday. 1-2PM. Meet up at the Albany Pine Bush Discovery Center, 195 New Karner Road. $2 per person/$5 per family/Children under 5 yrs free. Sign at 518-456-0655.
Baby Animals
Here's our kid pick this week -- take the wee people to see the wee animals on the Shaker Farm in Pittsfield. The farm is open to the public from 10 to 5.
Asia Night
The Albany State Indian Alliance is hosting a cultural stage show at The Egg. Â Students from UAlbany, Binghamton and Union College will participate in music, dance, fashion and other arts, highlighting different facets of Indian culture. It starts on Saturday night at 6:30. $12. Advance tickets are available for $8 at Copies Plus in the UAlbany Campus Center.
Social Action Conference
Folks from Troy Bike Rescue, Albany Political Prisoner Support Network, Bethlehem Neighbors for Peace and other social action groups will take part in UAlbany's
4th Annual Social Action Conference on Saturday from 10-5. They're holding workshops, discussions, and panels with folks committed to peace and social justice. It's in the UAlbany Lecture Center Concourse. Free and open to the public.
Shopaway
Need some new spring clothes? Make in an excuse for a trip to Northampton.
Brunch
Wait out the cool and damp over a Bloody Mary and some raspberry oatmeal pancakes -- at Cafe Madison, or check out the jazz brunch at Quintessence.

Photo: David Kraus

Hi there. Comments have been closed for this item. Still have something to say? Contact us.