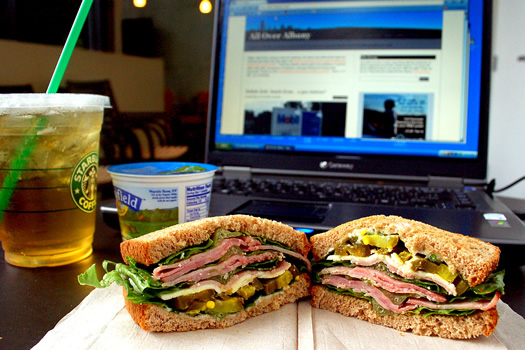 On Wednesday we asked everyone to send along a pic of what they were having for lunch that day. And we ended up getting a bunch of pics! Thanks to everyone who sent them along!
We got so many pics that we're going to break them up into two courses. Here's the first. And here's the second.
The lunch above is from Rob Madeo. Emailed Rob:
I LOVE lunch -- and lunch is when I write blog posts and catch up with All Over Albany!
I always pack my own lunch, which today was a sandwich of Black Forest ham, American cheese, Romaine lettuce, and jalapeño peppers on Freihofer's Hearty Double Fiber Wheat. A little yogurt on the side and wash it all down with an iced green tea.
A lot more lunches after the jump.
Jen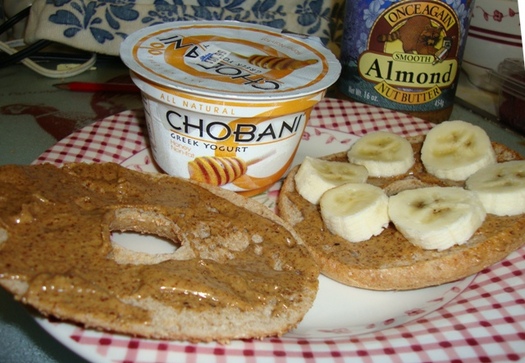 Today my lunch consists of an almond butter and banana sandwich on a whole wheat bagel thin with a side of fresh blueberries and some cranberry walnut quinoa salad [not pictured]! Almond butter is a great alterative to peanut butter, I think I may like it better, actually! I also have some fat free Chobani greek yogurt.

I think the most interesting part of my lunch is the qunioa! Anytime someone sees me eating it they ask what it is. Quinoa is a really tasty and healthy grain that can be used instead of rice in most recipes and can also be made into a salad. I love cooking it in vegetable broth to give it more flavor. I actually like it better than rice! The cranberry walnut version of the qunioa I made can be found here on my blog.

I tend to bring my own lunch to work every day in order to save money. It is also much healthier to "brown bag it", as they say. Well that's my lunch, hope you enjoyed it! Thanks!!
Sargent Pepper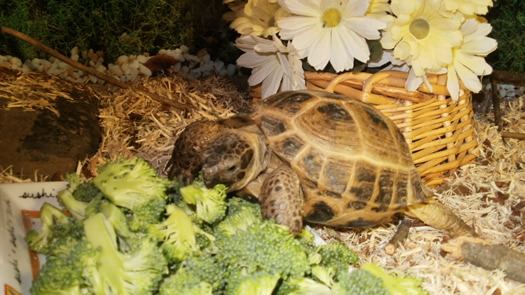 My name is Sargent Pepper. I am a Russian tortoise living in Albany. For lunch today, my human handler Arielle served me up some broccoli from Price Chopper followed by freshly picked dandelions from our yard. I am a strict herbivore and these are two of my favorite meals. Now if you'll excuse me, I need to go bury myself for a few hours. Toodles!
P.J.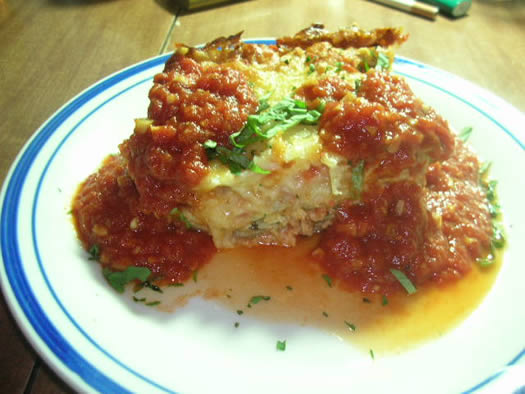 Lunch at home today. My homemade lasagna with San Marazano tomato sauce & fresh basil.
Sara Vaccarielli, designer of Twinkle Studio jewelry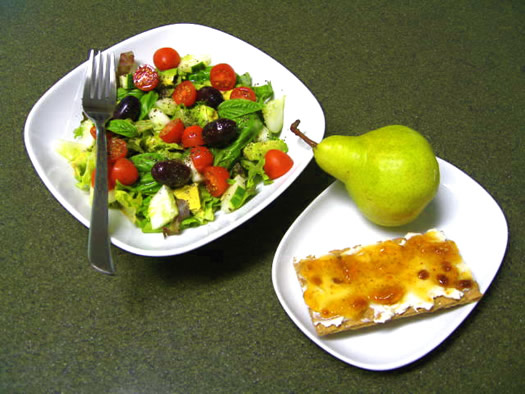 Since my jewelry studio is in my home, I make myself lunch most days. This is a pretty typical menu. Salad with organic mixed greens, basil (from my garden), tomatoes, olives, cucumbers, avocado, black pepper, and olive oil. Sourdough Wasa cracker topped with a wedge of Laughing Cow cheese and fig jam. An organic pear.
@TheyCallMeJoJo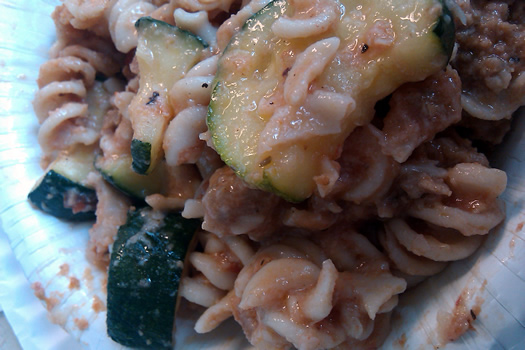 Veggies and brown rice pasta
Summer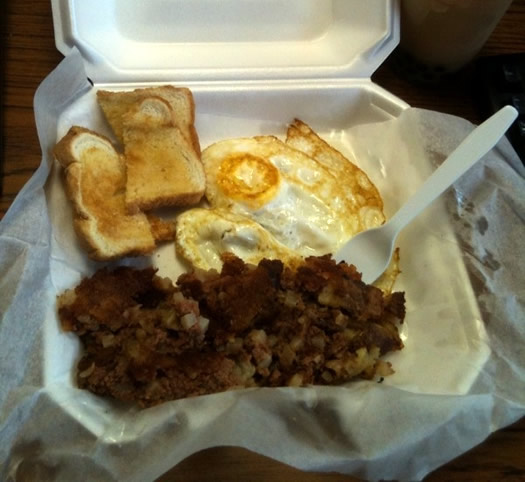 Today I wanted breakfast for lunch! Eggs, corned beef hash and toast (takeout) from Ramona's Cafe: $6.00 (accompanied by an almond bubble tea from the Good Leaf)
Robin A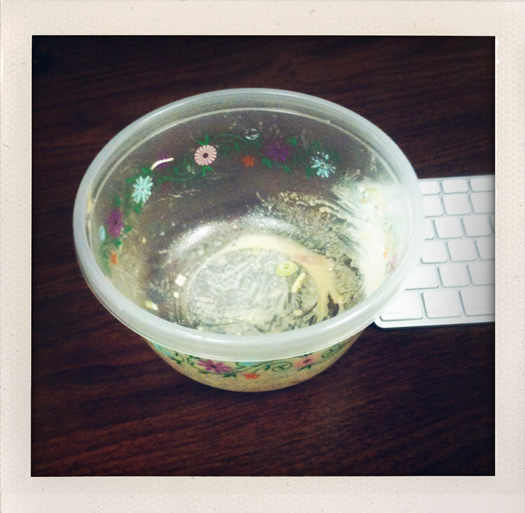 I ate it already.
Kevin Marshall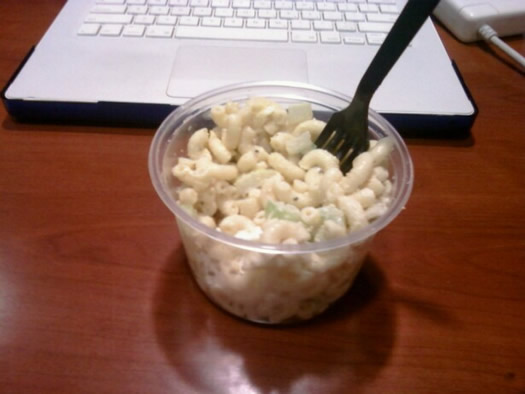 Macaroni salad, cheap eats and carbs for a run later.
MattW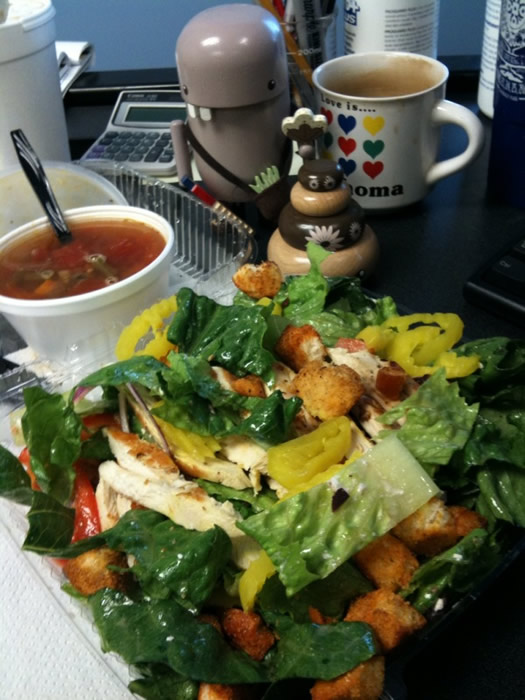 Mediterranean Chopped Salad and Vegetable soup from Epicurean Feast, Chef Jason DaSilva
Jules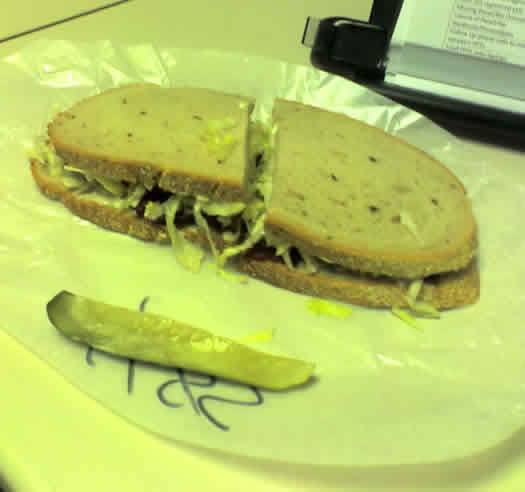 At my desk from my favorite lunch place, 'Sandwiches to Go.' This is made on their signature rye bread, which really makes the sandwich for me. They do have 'in-house' dining at the restaurant, but I prefer to take it back to the office, or eat outside on nice days.
Deborah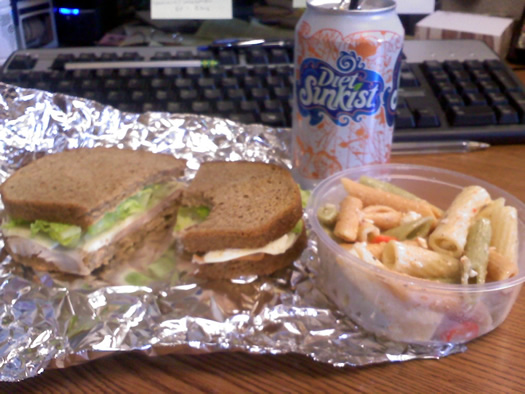 Today's lunch consists of my everyday boring yet tasty lunch- Boar's Head honey turkey, Land o Lakes white American cheese, lettuce, and mayo on toasted wheat bread. For a side, I get a little fancy... Penne pasta mix, roasted red peppers and fresh feta crumbles tossed in ken's northern Italian salad dressing. All with a can of diet orange soda!
Crystal from Schenectady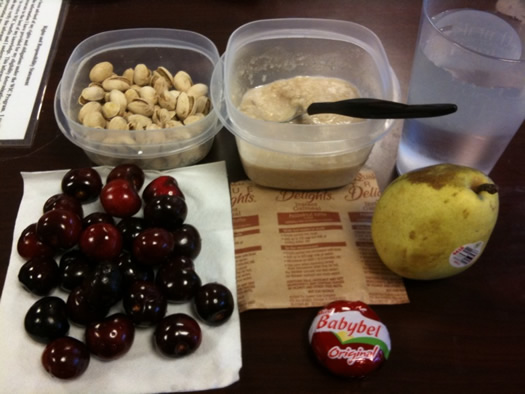 My lunches are usually a selection of simple nutriotious foods brought from home. I don't really like going out to eat for several reasons:
1. Price. It simply costs too much.
2. The portions are generally too large.
3. Composition of foods. I try to avoid processed foods and additives like salt, unnecessary fat, and HFCS, and I try to eat as much fiber as possible.
4. Lack of creative vegetarian offerings.
I've found it's easier if I just prepare my own food. Today's lunch consists of cherries, a pear, a generous portion of pistachios, a mini Babybel cheese, a packet of oatmeal, and water.
Amy M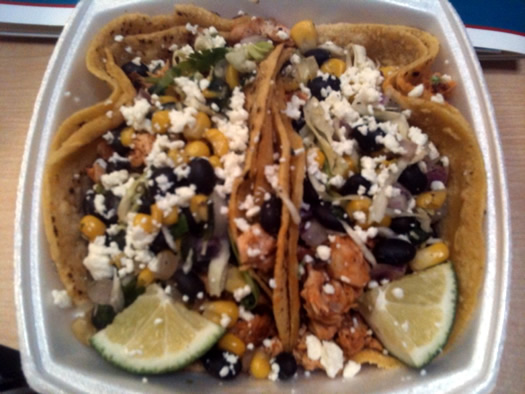 Bros!
kmr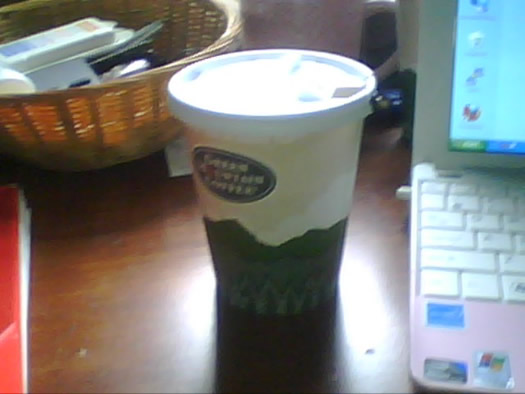 A coffee from the deli at Western and Lake.
Kelly R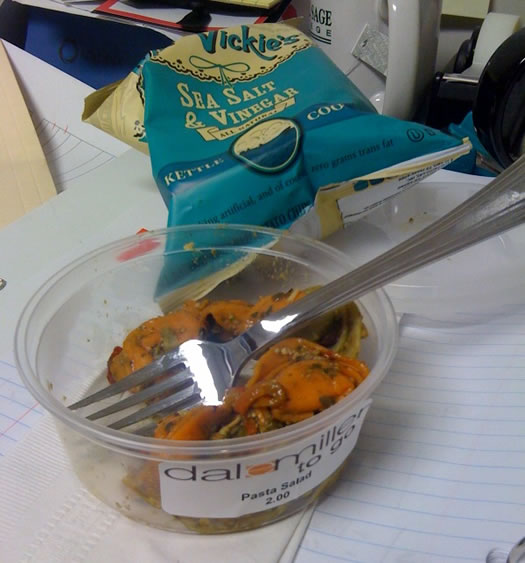 Sad...but still yummy!
Katherine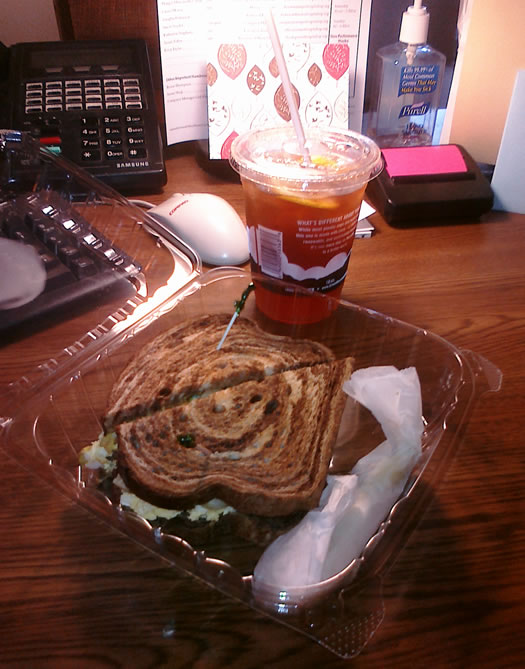 My lunch is egg salad on toasted marble rye with a pickle. My drink is Caribbean Cooler, an unsweetened citrus tea. All from the awesome Melville's Mug in downtown Albany. Great place and really cool staff!
Chris Rooney


Left over pasta and chicken, strawberry yogurt and a chocolate-peanut butter brownie. Don't forget the lemonade to wash it all down. Yum!
Rochelle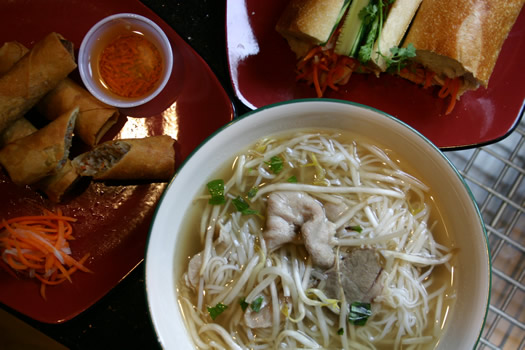 I couldn't settle on just one so I got them all.
Saigon Baguette/Banh Mi Thit - Thin slices of Vietnamese style pork roll & ham, fresh cilantro, cucumber, julienne carrot and daikon, and Vietnamese mayonnaise. Fried egg rolls/Cha Gio. Rice noodle soup/Pho Tai Nam Gan Sach - Medium rare eye round beef, flanks, tendons, beef tripe, and noodles served in a beef broth.
abby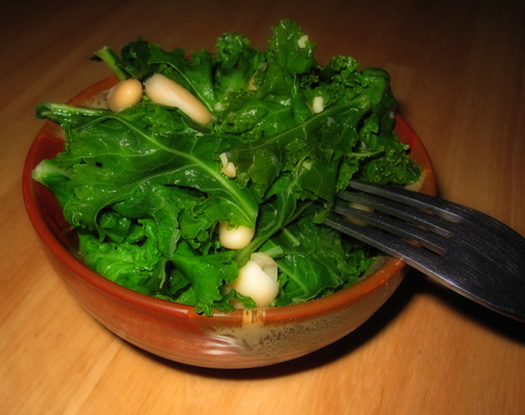 Kale greens from my Denison Farms CSA. Beans from our local Price Chopper. Recipe based on Bobby Flay's Sauteed Greens.
The Exile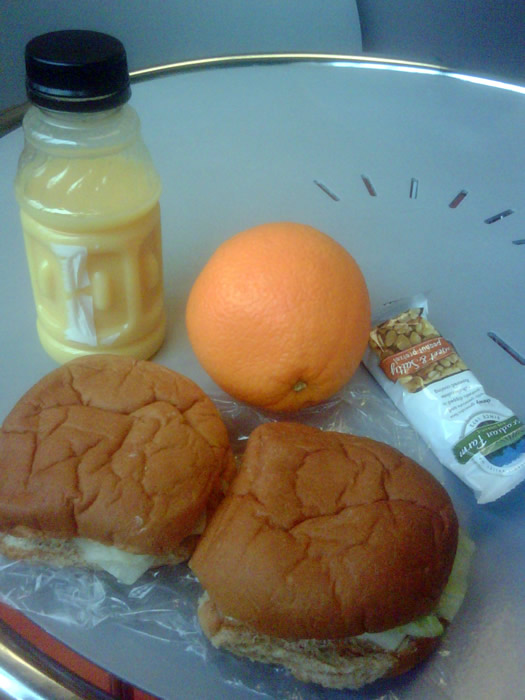 Goat cheese and lettuce sandwiches, orange, more orange and a healthy snack - yum!
Sandra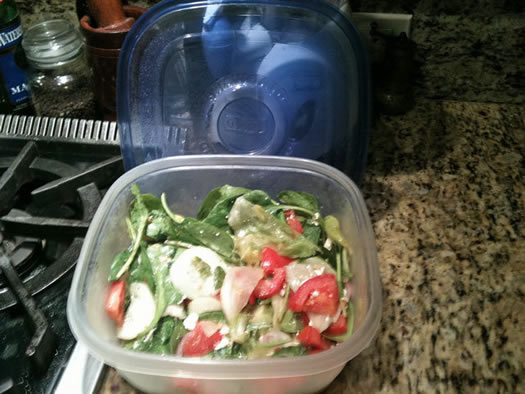 Leftover lunch: ginormous Greek Salad from Alexis Diner.
Jim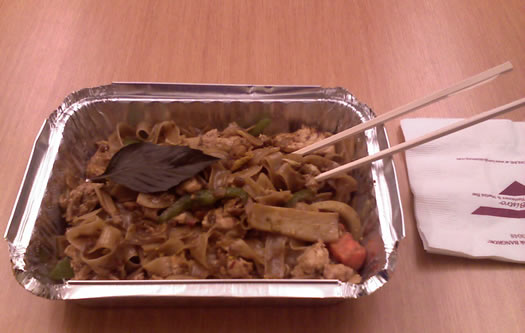 Drunken noodles with pork from Bangkok Bistro in Schenectady. It tasted a lot better than it looks in this photo. Nice and spicy -- two stars out of the maximum three -- left the mouth tingling but didn't take away from the dish's overall flavor. Eaten in a conference room at GE with Jessica R (you'll notice that her pic will look pretty darn similar).
Jessica R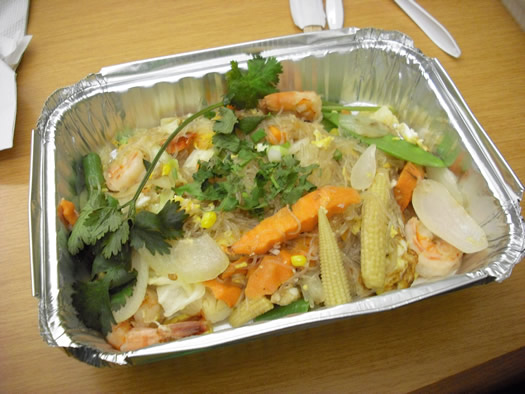 Lunch was Glass Noodles from Bangkok Thai in Schnectady.
On to the second course of lunches!
Hi there. Comments have been closed for this item. Still have something to say? Contact us.