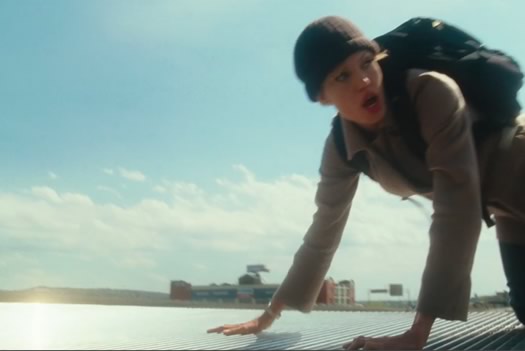 Update: @tenacioustij reports that the tickets are all gone -- and were gone before 10 am.
After apparently overwhelming demand, the Palace Theatre is releasing its last bunch of tickets to the July 22 Albany premiere of Salt today. The Palace says it will be giving out 300 of the free tickets at its box office starting at 10 am today.
If you're looking to snag tickets, you should show up early. The first batch of tickets was reportedly snapped up right away on Friday. There's a limit of four tickets per person. [Daily Gazette]
One of the big car chase scenes for Salt was shot in downtown Albany -- and Angelina Jolie was here for some of it. It'll be fun to see how much of the city has made it into the final version. You could see parts of the skyline very clearly in some of the trailers.
Salt opens in theaters July 23. The Other Guys -- the Will Ferrell cop comedy that also shot some scenes downtown -- opens August 6.
Earlier on AOA:
+ More Angelina and more Albany
+ That's Angelina and that's Albany
images: Sony Pictures
Hi there. Comments have been closed for this item. Still have something to say? Contact us.