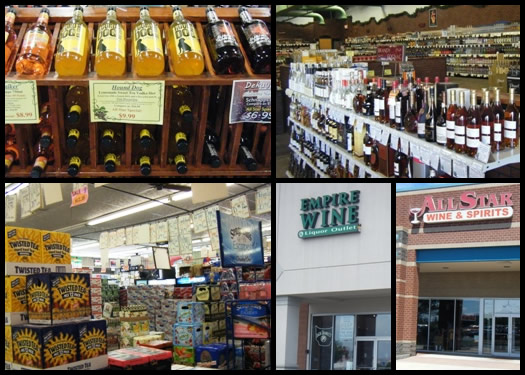 By Albany Jane
It's party time.
Say you're having anywhere from 5-25 friends, family, or moderately tolerable neighbors over for dinner.

What do you do about the bar? Wine, cocktails, aperitifs? If you can't hire a bartender for the night (and chances are you can't), you're on your own.

So here are a few stores that I enjoy patronizing for my party libations.
All Star Wine & Liquor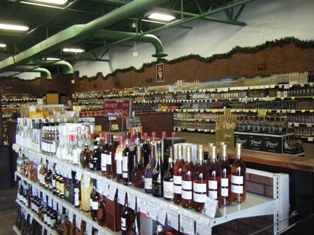 All Star, in Latham Farms, has recently expanded their store, which means more selection, and more space to wander while gazing at bottle after bottle of wine and liquor. They offer wines all types for all price ranges, both in bottles and boxes (yes, they have some nice wines in a box, and I'm not talking Franzia). All Star generally has several sales on liquors as well, and have some of the lowest prices on liquors in the area.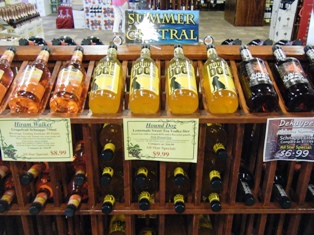 If you're looking for something new to buy on a whim, All Star often has several bottles of wine on sale for under $5. If you're up for a bottle, but can't decide what, it's fun to give one of these a try.

In addition to their selection, customer service is their game. They've got a knowledgeable staff that is always helpful and courteous without being overbearing. They're also really good about opening up registers if the lines start queuing up -- they'll open up a second register when there are only three people in line.

As an aside, they've got a cute little water pond in the back of their store, and occasionally doggies meandering, too.
Empire Wine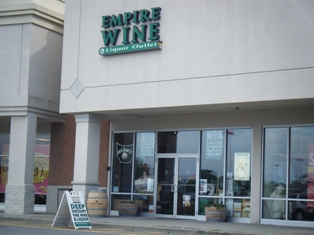 Empire Wine, in the Northway Mall on Central in Colonie (by the Target), is another great store to get your drinks on the cheap. They're bare bones when it comes to decor, but my golly they've got one heck of a selection of wine. They sell some liquors, but the selection really pales when compared to just how much wine is in this store.
They too, often run wine bottle specials, but generally in the $6-12 range. The liquor specials here can be insanely low. I once found a bottle of Crown Royal Cask for $29.00, which could have easily retailed for double. I'm preferential to tempranillos, and Empire has the best selection of this Spanish wine in the area.

Empire also does a solid amount of tastings. I've discovered a few New York wines I like this way, or found out that a certain bottle with a cute label was lacking in the flavor department.

Beverage Centers
Okay, after all of that wine, maybe we could use a little bit of beer?
I generally like going to a locally owned beverage stores. Brew Crew, Beverage Barn, etc -- as long as you see "Beverage Center" somewhere in the sign, you're set.

You'll find a ton of selection of brews in these stores. They've got your American domestics, imports, and probably way more than what you've seen at the grocery store. The Brew Crews often have specials they advertise (usually in-store, but sometimes on their Facebook pages), and fill up growlers of beer from the tap.

You can pick up bottles of Rogue Ales, Delirium Tremens, and kegs of PBR, Guinness Stout, or special order something a little more special (I'm looking at you, Lindeman's Framboise).

So, here's my general plan of attack for a large party-
+ Buy the bulk of the wines at Empire. If a bottle of liquor looks especially appealing, pick it up.
+ Head over to All Star for liquors, toss in any cute & cheap bottles of wine on special that catch my eye.
+ Hit up a beverage center for beers.
Albany Jane writes about her many food adventures at Albany Eats!
____
Bonus tip from the Editors: We've had success scoring deals on cases of wine at a few of the small, neighborhood-type shops around town. Very often the people working the counter are the owners -- if you tell them you're stocking up for a party and looking to buy a case of wine, they might be able to give you discount. You just gotta ask. Ten or 15 percent off a case adds up.
Earlier on AOA:
+ We price checked 13 stores to see who had the best prices on beer
+ Albany Jane's must-try cheap lunches
Hi there. Comments have been closed for this item. Still have something to say? Contact us.