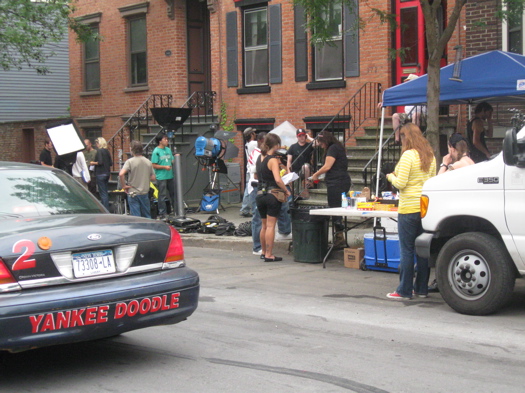 Updated August 8: a casting email that went out on Friday included more details about who's staring (Alicia Silverstone, Vincent D'Onofrio)
Updated August 4 -- we talked with one of the movie's producers.
The movie that's been filming in various locations around Albany in the last week landed on Hamilton Street in Center Square today.
We checked out the scene and picked up a few details (and photos) about the very hush-hush production.
The details on the movie have been hard to track down. And a lot of this is unconfirmed. The movie's title is Sister Spirit (still a working title), though it was previously called Ass Backwards. (There's an IMDB listing for Ass Backwards, nothing for Sister Spirit). They haven't completed casting, and there are rumors on the set that Kate Hudson will star in the flick -- but right now IMBD lists Alicia Silverstone, Jon Cryer, Melissa Leo, Jason Ritter and Amy Sedaris. (Just this morning Silverstone and Cryer were "rumored," but the tag came down within the last hour.) Kristen Wiig has also been rumored to be in the movie.
Another on-set rumor we picked up: they'll be shooting a scene with three actors in a bathtub in the Hamilton Street apartment and supposedly Ritter will be among them.
AB was written by former SNL cast member Casey Wilson and June Diane Raphael, according to IMDB (they also wrote Bride Wars, which starred Kate Hudson). Wilson told the Balitmore Sun AB is about "how the way we lie to friends to make them feel better can also make them sort of delusional." The Sun reported the movie's budget is $3 million.
The film didn't come in with the big splash that Salt and The Other Guys did. According to crew members they haven't reached out to local actors -- just some crew.
And this morning a few Hamilton Street residents found out when they woke to the sound of tow trucks. We heard people on the street were only given a few hours notice to move their cars.
The movie is filming inside the basement apartment at at 372 Hamilton and using the basement Israel African Methodist Episcopal Church for its HQ. We wandered down this morning. Here's what we saw: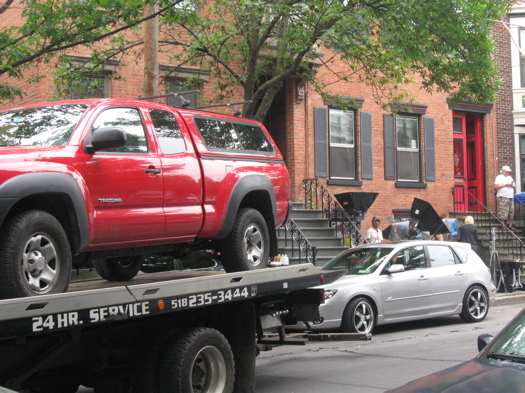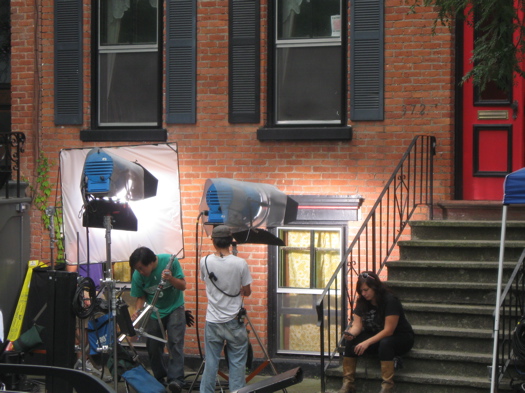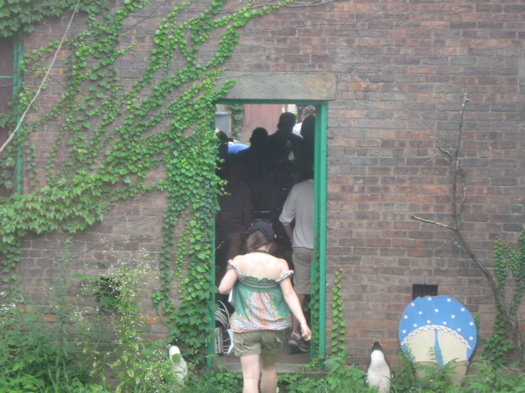 The carriage house behind 372 Hamilton has also been taken over for shooting.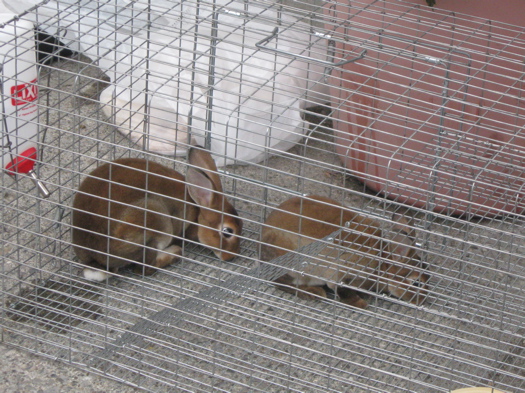 We did not see Kate Hudson or Alicia Silverstone. We did see these movie star bunnies. Yes, they're in the film.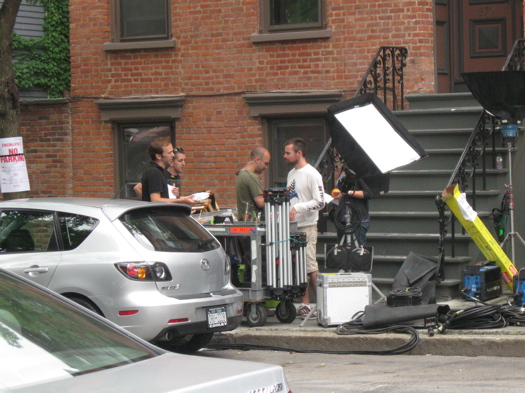 Crew outside the apartment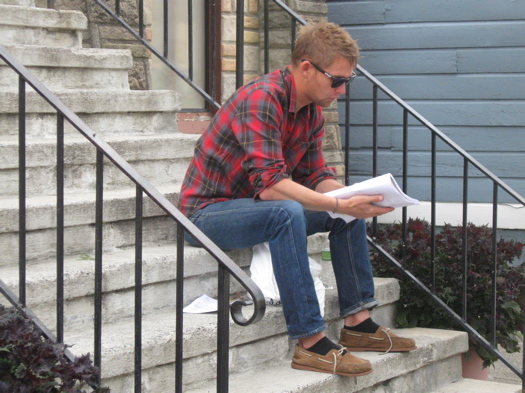 Good looking guy with script.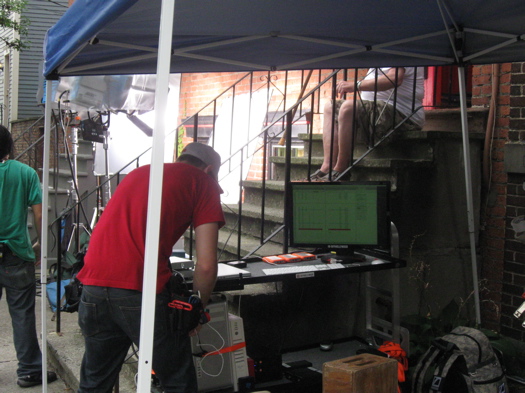 (Thanks, Ryan)
Find It
Movie shoot in Albany
372 Hamilton St
Albany, NY 12210
Hi there. Comments have been closed for this item. Still have something to say? Contact us.