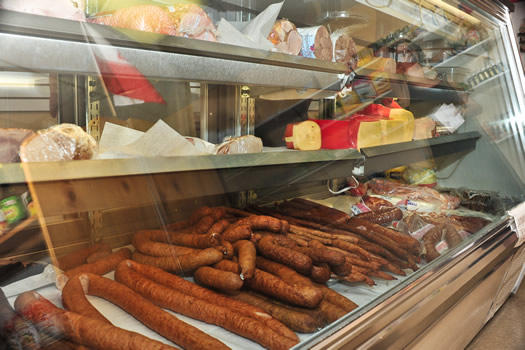 By Jessica Pasko
On a recent trip through Watervliet (okay, okay, actually I was lost), I stumbled upon The Olde Polish Deli. And well, finding a cool little ethnic shop I've never been to is one of the best ways to get lost, in my humble opinion.
After my first trip, I was enthralled.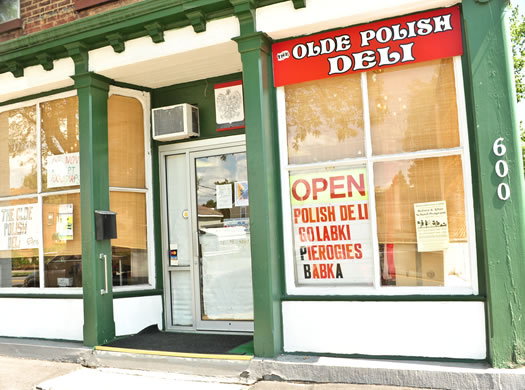 It's a tiny little place with the focus on the deli counter, of course. Here you'll find a selection of various cured meats: veal roll, several types of kielbasa, Hungarian salami, head cheese and much more. You can also pick up homemade goodies like potato pancakes, pierogi and golabki, a dish comprised of cabbage rolls stuffed with rice and meat in a tomato-y sauce. I bought a couple of those -- at $2.50 a piece -- to take home.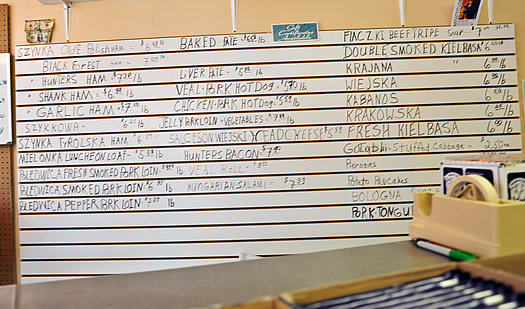 I also got a pound of the double-smoked kielbasa ($6 a pound), which I really liked -- it was great on the grill and again in the morning with eggs. There's also hunter's bacon, a smoky bacon that's almost more like a Canadian bacon. It's $7.90 a pound and it's best if you ask for it to be sliced extra-thick.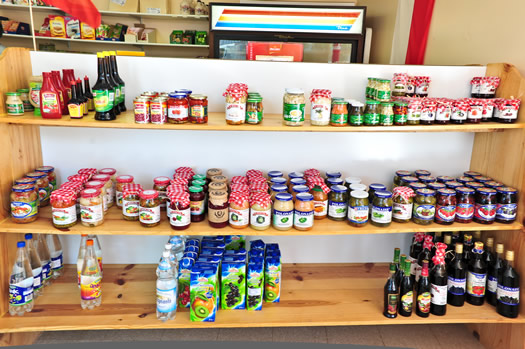 The rest of the small but fairly comprehensive shop is devoted to a few shelves of other Polish products like several varieties of barscht -- the Poles' version of beet soup -- in instant, canned and jarred varieties. You'll also, of course, find a good selection of pickles -- a number of cucumber ones, but also several other vegetables, including little pattypan/sunburst squash. I wasn't so much a fan of those myself, but I'm curious to try some of the other types.
They even have jarred versions of bigos, the Polish national dish -- a type of sauerkraut stew. I fell in love with it on a trip to Krakow last fall. Of course, the version they have is vegetarian, but add some Hunter's bacon and some chunks of kielbasa, and you've got the right idea.
To top off your experience, pick up some Polish butters, some Polish candy and a jar of plum butter, which the Poles use as a spread and as a flavoring for a million different things, including bigos. I even bought some Polish tonic water to try.
Sadly, the Olde Polish Deli doesn't sell Zubrowka, the Polish bison-grass vodka that until a few years ago was banned in the US. (And the version that is available now is a little controversial with regards to authenticity, but that's another story.)
Oh, and while you're there, you can pick up a few Polish gossip rags. I mean, why not?
Earlier on AOA:
+ Checking out the new Dnipro location
+ Pierogi at Muza Diner
+ Capital Region Ethnic Market Map

Find It
Olde Polish Deli
600 3rd Ave
Watervliet, NY 12189
It's down the street from the Schuyler Bakery.
(518) 326-0943
Hi there. Comments have been closed for this item. Still have something to say? Contact us.