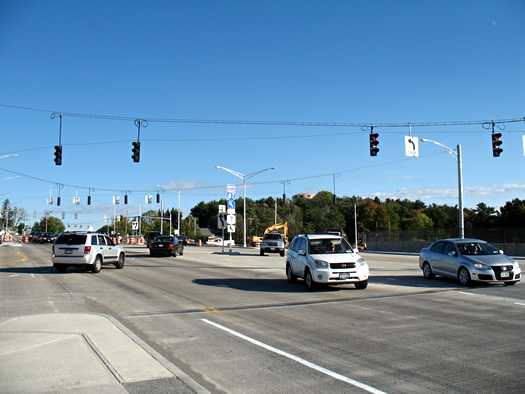 The new configuration of the Exit 6 interchange in Latham opened today. It's the Capital Region's first single point urban interchange -- or, as its friends like to call it, a SPUI.
We stopped today around 5 pm to check it out. Traffic appeared to be moving through the intersection smoothly. Watching it for a few minutes, the flow has a certain grace to it, as the gently arcing lines of traffic slip past each other.
About that. Driving through the broad open area of the intersection didn't feel weird, but we could see how some people might not feel totally comfortable at first (though, really, it's not bad... just different). The state DOT has posted directions on how to the use the intersection, along with a diagram.
There are actually a few interesting bits in there. For example, the traffic lights on the "slip ramps" are there only for pedestrians (a pedestrian has to push the button to activate them).
The interchange isn't completely finished. But it looks good. More photos after the jump.
Update: Now with hot SPUI video.
(Thanks to Wendy to for the heads-up!)
The open expanse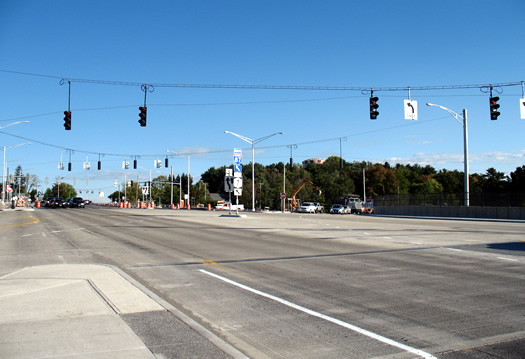 The "single point"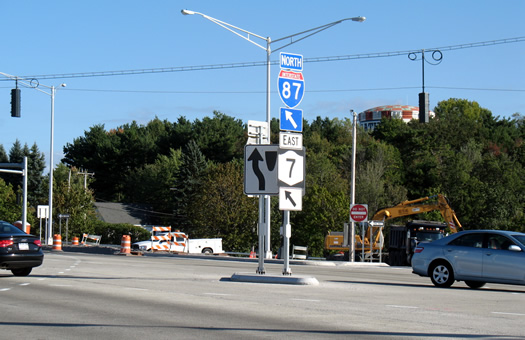 From I-87 N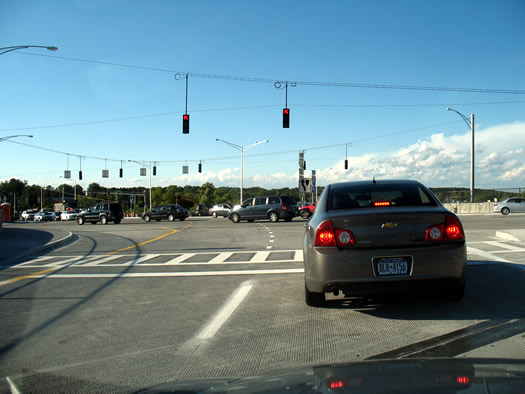 From Route 2 eastbound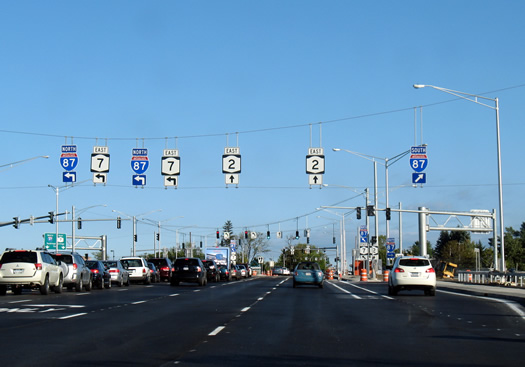 Traffic going straight through the intersection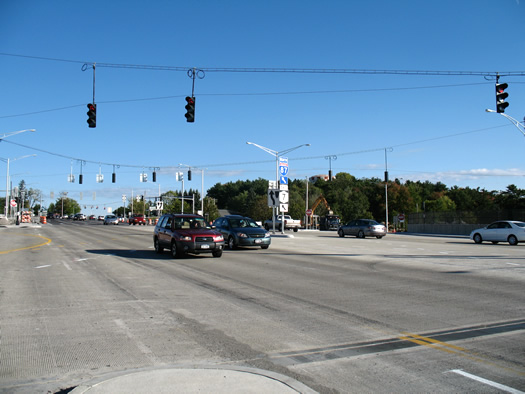 Crosswalk button. The intersection actually looks relatively pedestrian friendly -- or, at least, it could be once all the sidewalks are in.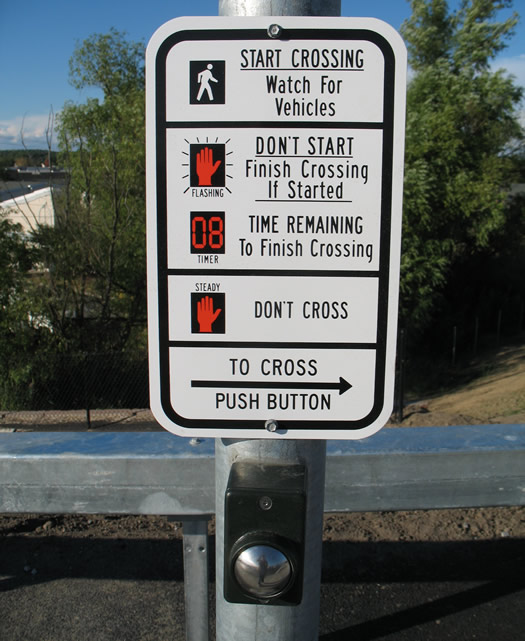 The SPUI in action
Earlier on AOA:
+ More Exit 6 details
+ Talkin' about SPUIs
+ It's pronounced "spoo-ee"
Hi there. Comments have been closed for this item. Still have something to say? Contact us.