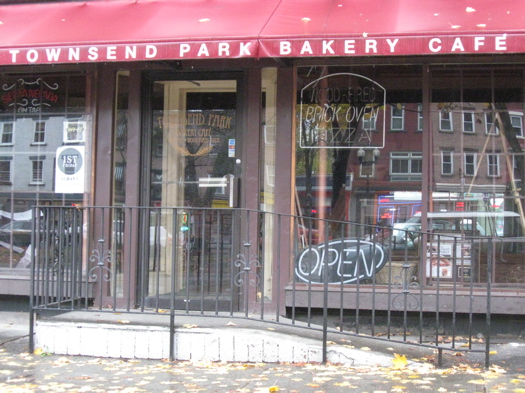 Updated Thursday night
The Lark Street restaurant scene is changing up again with a few closings, some openings, new menus and a place for sale.
Townsend Park Bakery for sale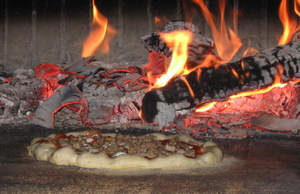 Townsend Park Bakery first opened in 2008 (on Washington Ave, across from... Townsend Park), selling sourdough bread and pizza baked in an Adirondack blue-stone oven. Then it closed for a while, reopened with a liquor license this year and, as Paula mentioned last night, has now closed again.
Owner Mark Smith says the business is for sale, but he wants to be sure to sell it to the right person. Smith founded Antica Enoteca and sold it to chef Kevin Everleth, who successfully turned it into one of our favorite local restaurants, The Wine Bar and Bistro on Lark. Here's hoping Smith can do it again.
Tandoor Palace closes, Lark Street Pub opens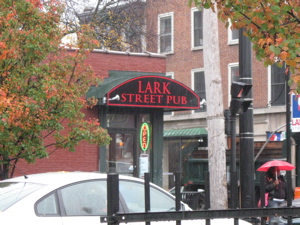 One of the many Indian restaurants in the Lark Street neighborhood, Tandoor Palace, isn't an Indian restaurant anymore. Tandoor closed briefly over the summer, then reopened. As Paula and Wert mentioned last night, it's now been flipped to the The Lark Street Pub. Steve reports the ownership is the same.
Taste of Greece meets Al-Baraki
Taste of Greece has finally closed its doors. The business was for sale for several months. But anyone craving a gyro can go a few doors down -- to the old Al-Baraki space (185 Lark) -- where Gyro Station is opening next week. The owner, Ufuk Dalli, worked in the kitchen at Taste of Greece, so expect some things to taste the same. They'll be doing gyros, falafel and salads.
Update: Steve has details on a new coffee shop that just opened near Bombers.
(Thanks, Jennifer)
The Wine Bar and Bistro on Lark advertises on AOA.
Hi there. Comments have been closed for this item. Still have something to say? Contact us.