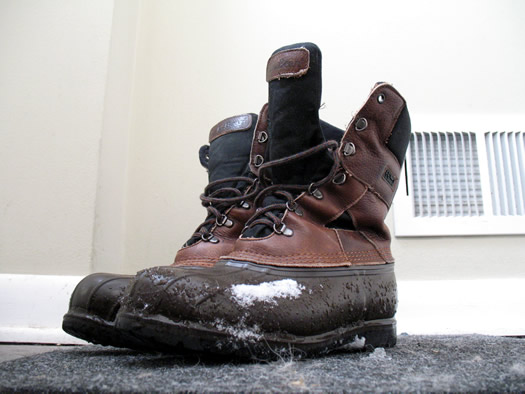 By Akum Norder
Snow comes with its own set of chores and activities -- and social obligations. Manners, you might say.
What are they? What rules should we all live by in the winter?
Last year we considered the ethics of the shoveled parking spot. But there are plenty of other ways to be a force for good -- or not -- when the snow start to fall.
Toward that end, we've put together a few guidelines for Capital Region winter etiquette. Because good manners help everyone have a better day, no matter what the weather does.
The rules, after the jump. And we'd love to hear your suggestions.

Capital Region Winter Etiquette
1. When you're brushing off your car, don't leave a thick cap of snow on the roof. Sure, it doesn't affect your visibility, but once you're on the road it'll blow all over the windshield of the car behind you.

2. Shovel your walk. Don't shovel just what you need to get out of your own house.

3. If you have a corner lot: Shovel a path to connect your sidewalk to the street. Someone needs to cut through the ridge of snow left by the plow truck, so it might as well be you. A block's worth of clean sidewalks are useless if people can't enter or exit the block.
4. Snowblowing? At 7 in the morning? On the weekend? Really?
5. When you're shoveling out your car on the street, don't dump the snow where it buries your neighbor's car more deeply.

6. You've entered someone's home in boots caked with snow and salt. Leave your footwear at the door.
7. Knocking down snowmen is just mean.
8. When you're walking with your dog at the park, the golf course or another mixed-use area, don't walk in the ruts cut by cross-country skiers.
9. And speaking of dogs, the guidelines of the dog poop flow chart still apply. There's just no camouflage for those "deposits" in the snow.
10. Do you have an elderly neighbor? Help them shovel. It's the right thing to do.
Agree with these? Disagree? We'd love to hear your thoughts -- and suggestions.
Hi there. Comments have been closed for this item. Still have something to say? Contact us.