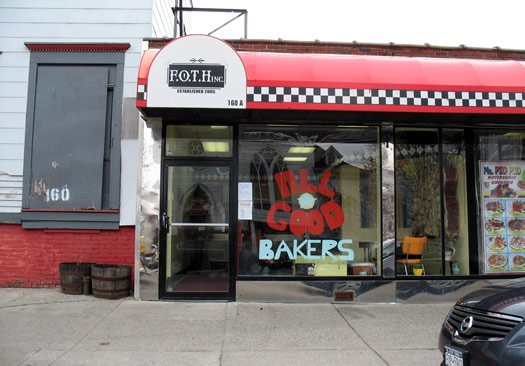 Nick and Britin Foster -- the couple behind the local organic bakery All Good Bakers -- met about 10 years ago. And ever since then, Britin says, "We've dreamed about opening our own place."
And now they are. Right on Quail Street in Albany. Yep, that neighborhood.
But it's a good thing. Because if the neighborhood is going to turn around, it'll need people like Nick and Britin.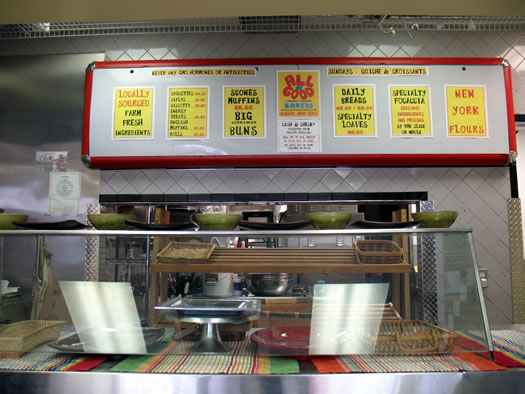 All Good Bakers built a following for its breads, rolls, and other baked goods through a stand at the Delmar Farmers' Market. And after the market closed for the season last year, All Good continued to supply its customers via a community-supported bakery arrangement (like a CSA for bread). But with the market off for the season, Britin says people kept asking where they could find All Good Bakers -- and without a storefront, that was kind of hard to answer.
They had already struggled to find kitchen space for the CSB -- Britin says there aren't many options in the area if you need to rent a commercial kitchen. Then they came across the space at 160 Quail, the former location of Guido's Frozen Desserts (and if you remember far enough back, the original Pepper Jack's).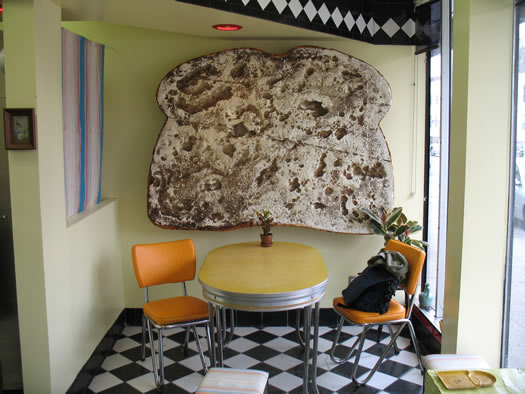 What's a bakery without toast?
It's not huge, but it has a big front window, space for a few small tables, a counter and good kitchen space. "We were lucky to find a kitchen with retail space," Britin says, "It almost doesn't make sense not to [open a storefront]."
They passed their final code inspection Tuesday and are opening this Friday at 11 am.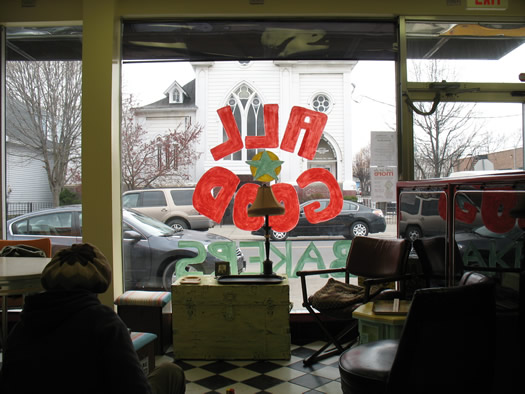 The neighborhood
When we stopped by the space last week around noon, Britin mentioned that 15 minutes earlier she had caught a guy peeing against a building around the corner. And, no joke, as she's telling us the story, a guy walking past the storefront puked a little bit on the sidewalk.
"We had some reservations about the neighborhood," she says, "[But] we also want to take part in what's happening here." She points to the Hudson River Coffee House and Sunspot Cafe, which have both opened on Quail in the last year, as signs that things are changing.
And they can imagine a better future for the street. Britin says she'd like to see the city plant trees, fix the sidewalks, and put out recycle bins. She says the recent attention on the neighborhood could be good for them.
"If it was cool and funky here, maybe the students wouldn't want to trash it."
They'd also like to be an outlet for healthy food in a neighborhood that's otherwise short on them. "We want to provide healthy food to people without access," Britin says. "Our stuff is a little more expensive than others, but we want to find ways [to make it affordable]." One idea they're going to try: selling half loaves.
They also say in addition to using organic ingredients, they're now able to source almost all their flour from New York State.
Finally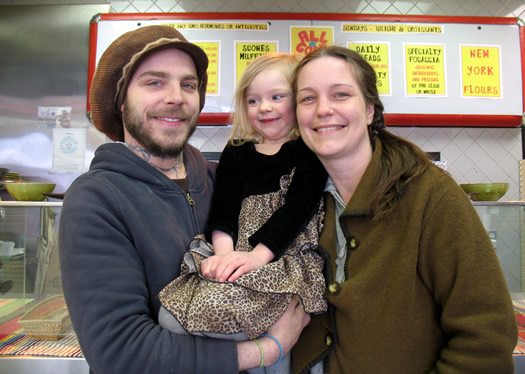 Getting to this point hasn't been easy, navigating all the permits and other things you have to do when opening a small business. "It's almost like having a kid," Britin says.
But says Nick, who's the primary baker, "It's every chef's dream."
Sitting at the small table in the front of the shop last week, looking out the window, Britin's eyes got a little teary as she imagined their first day.
"It'll be really neat to have people walk through the door and buy our stuff. It'll be really cool."
____
All Good Bakers is initially planning to be open three days a week -- Friday, Saturday and Sunday.
AGB is sharing kitchen space (and rent) with Gatherer's Granola. Britin says they'd like to give other small, local producers an opportunity. If you're looking to rent kitchen space, it might be worth talking with them.
Earlier on AOA:
+ Last fall we talked with Britin about All Good Baker's CSB
+ Forget the Resolution: Chicharrones at Mr. Pio Pio (right next door)
Find It
All Good Bakers
160 A Quail Street
Albany, NY 12203
Hi there. Comments have been closed for this item. Still have something to say? Contact us.