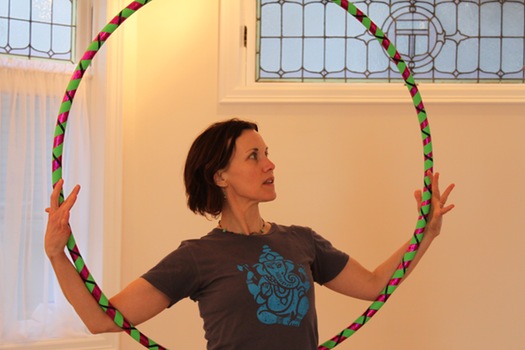 By Liz Clancy Lerner
A few years ago Christine Carpenter had a bit of an epiphany -- that as an adult, play could, and should, be a part of her everyday life. That epiphany came while practicing something called CircusYoga.
No, it's not doing a downward dog on the tight rope, or the sun salutation while holding onto a trapeze, or balancing on elephants. CircusYoga is about incorporating the fun and play of the circus -- think hula hoops and juggling -- with the consciousness of traditional yoga.
And Carpenter is now teaching it around the Capital Region.
The Founders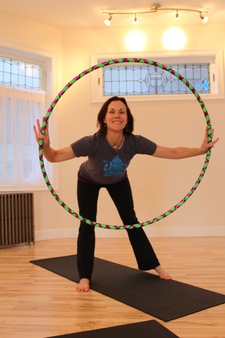 Christine first learned about CircusYoga while studying yoga at Kripalu in Western Mass. She saw a photo of CircusYoga founders Erin Maile O'Keefe and Kevin O'Keefe and knew from their picture that she wanted to learn from them. "Their smiles were so welcoming."
The O'Keefe's believed that the play, inclusion and freedom of expression could be incorporated into yoga. That belief appealed to Christine.
Today she's risen to the "Ring 4" level of training, making her one of the most advanced practitioners in the area. She leads classes at at Orenda Yoga in Schenectady and other studios throughout the Capital Region.
The Classes
From the moment you walk into a CircusYoga class, you know it's not your typical yoga session. "There's always something going on before the class begins," like dancing and music, "to help participants feel welcome."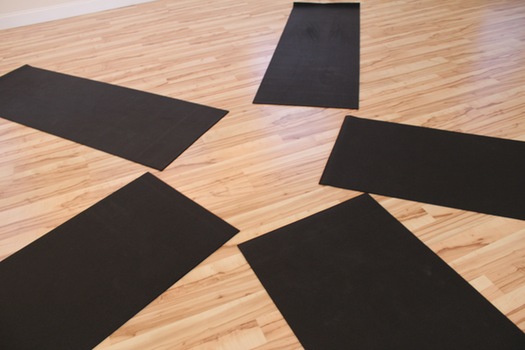 The set-up is unlike other classes too, the mats are laid out in a circle, which Christine says helps everyone can feel empowered and free to communicate. There's music playing as the group gets introduced.
Each class Christine teaches is different, and each is based on the comfort and level of those involved. She's taught classes for three-year-olds where they used hula hoops to play with underwater exploration and classes for older, more experienced participants who were able to do flying partner yoga, an type of Circus Yoga in which you balance a classmate on your feet or knees.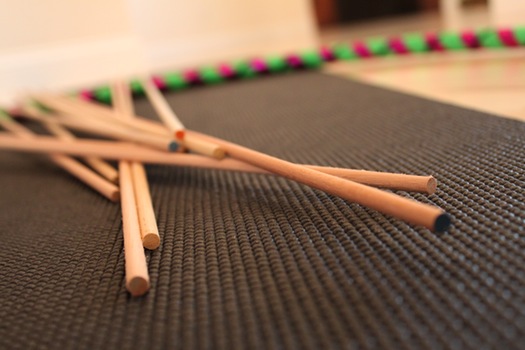 In its simplest form, CircusYoga uses activities you're probably familiar with from childhood, but may have forgotten. They're all introduced to you in a non-judgmental, non-competitive environment.
But circus and yoga seem like concepts that might be at odds with one another. One seems so internal and the other so, well, not. So how do the circus and yoga portions of the experience meld together?
Christine says the two practices might seem at odds on the surface, but they actually aim to achieve many of the same goals. "In most adult yoga classes, the goal is to move inward while remaining aware of one's place in space. In CircusYoga this centering and connection to community are also essential and encouraged. Perhaps the biggest difference is that we physically interact with the group/community we find ourselves in."
For example, she says a CircusYoga breathing exercise, or yogic pranayama, might be two individuals sitting back to back and breathing as one. "This exercise can be used to help connect each individual to the larger community or to center the partnership prior to a partner acrobatic exercise, when calm, center and trust are essential." When walking a tightrope, she points out, you need to find your center or drop into it to achieve balance. "When walking on the tightrope, we use a variation on the traditional yogic tree pose."
Other activities you're likely to see: juggling (with scarves or plastic bags mostly), push sticks (a group dance using dowels), and hula hooping. "I use the hoop to help create stability, stretch and achieve proper alignment in a pose such as tadasana (mountain pose), a standing side stretch or goddess pose" Christine says. She also might have the class break into a yoga warrior series while hula hooping. "Kind of like patting ones head and rubbing ones tummy.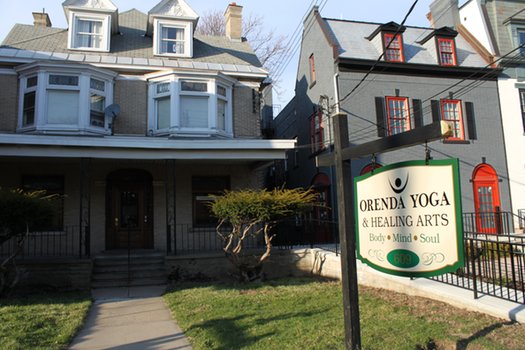 You don't have to be a spectacular performer to practice circus yoga. When it comes down to it, Christine says, "the goal isn't to be Cirque Du Soleil performers," it's just to have fun and be free.
The next circus-style yoga class at Orenda will be on April 23 from 12:30 - 2pm. Christine will also be at the Schenectady Greenmarket on May 1 interacting with market goers with her hula hoops and CircusYoga activities.
Earlier on AOA:
+ Hot yoga: Feeling the burn, and loving it
+ Ask AOA: Good yoga classes?
Find It
Orenda Yoga
609 Union Street
Schenectady, NY 12308
Say Something!
We'd really like you to take part in the conversation here at All Over Albany. But we do have a few rules here. Don't worry, they're easy. The first: be kind. The second: treat everyone else with the same respect you'd like to see in return. Cool? Great, post away. Comments are moderated so it might take a little while for your comment to show up. Thanks for being patient.