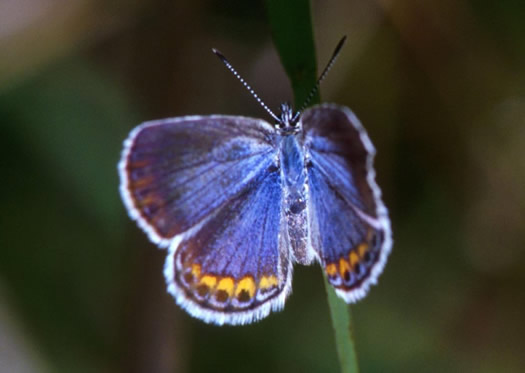 Following on the very serious debate over what should be the official state vegetable, two downstate legislators are now proposing legislation that would designate an official state dog. Their pick: a rescue dog (you know, like one you'd adopt from a shelter). [NYT]
It's an admirable pick, though we would have lobbied for the collie out of a strong conflict of interest.
This got us think about the other official New York State symbols -- and whether the state should revise its choices (hint: yes).
List of symbols from ILoveNY.com
State fruit: apple
An excellent choice, as New York is the second biggest grower of apples in the nation (behind Washington State). But this pick could be even better if it was a specific apple -- the obvious choice is the Empire.
State Beverage: Milk
Milk is a safe choice. It's wholesome. And the state does have a lot of dairy farms. But we'd like to see something a little more mature here -- perhaps a New York riesling.
State Tree: Sugar Maple
Sappy, sure, but an understandable choice. We also have to share it with Vermont. Surely, we can do something about that.
State Flower: Rose
Wrong answer. Talk about a generic choice. There's gotta be a native wild flower that would be a better choice here.
State Insect: Ladybug
Who doesn't like ladybugs? We'll tell you: the Karner Blue Butterfly, that's who. The KB is outraged it doesn't hold this title. We totally understand.
State Bird: Bluebird
Really? Cornell has a famous lab dedicated to the study of birds -- surely they can come up with something less generic.
State Animal: Beaver
This works. Beavers are persistent, hard workers -- assiduous, even. And their engineering skills will be useful for the state's growing tech sector.
State Fish: Trout
Fine. The state's streams have many different trout. The Atlantic sturgeon would be a cooler pick, though. From the DEC's description of the endangered fish that fish swim the Hudson: "Capable of reaching huge size, armored with bony plates, and possessing a lineage extending back to the age of dinosaurs, sturgeons are almost as fascinating as those extinct reptiles." Yeah, much cooler.
State Fossil: Sea Scorpion
We have no idea what this has to do with New York, but it sounds totally badass. +1
State Gem: Garnet
Apparently the world's largest garnet mine is in the Adirondacks. Sure.
State Muffin: Apple Muffin
We're don't think New York needs a state muffin. What's next -- a state cupcake?
State Shell: Bay Scallop
OK, we'll throw a bone to Long Island.
State Vegetable: Sweet Corn or Onion (proposed)
Apparently sweet corn is the leading contender. Both choices are wrong. Cabbage should be the state vegetable (obviously).
photo: Hollingsworth, J & K/US FWS via Wikipedia
Hi there. Comments have been closed for this item. Still have something to say? Contact us.