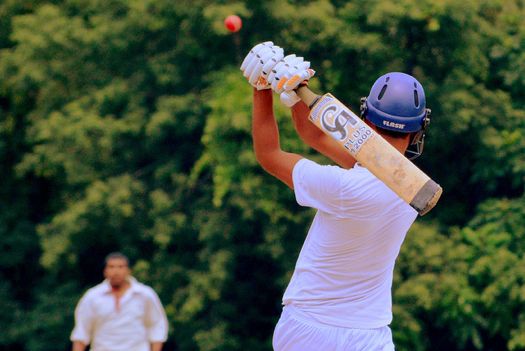 By Rob Madeo
When I was a boy, we played in the street. Stickball and street hockey, running bases, touch football. Even though there were perfectly good lawns and parks, we just sort of liked the street. Maybe it was the curbs, which were like built-in sidelines. Naturally, you had to look out for the storm sewers that swallowed countless balls, pucks, and Frisbees -- and oh yes, you had to watch for cars -- but the street was our playing field.
I don't see kids playing ball in the street much anymore, even at the dozens of basketball hoops that line our suburban neighborhoods. There are three hoops on my block alone and I've never seen a basketball being shot at any single one of them. They stand like monuments to the idea of sports. Go figure.
But things are different on my street these days. And the kids aren't playing the old reliable
standbys: they're playing cricket.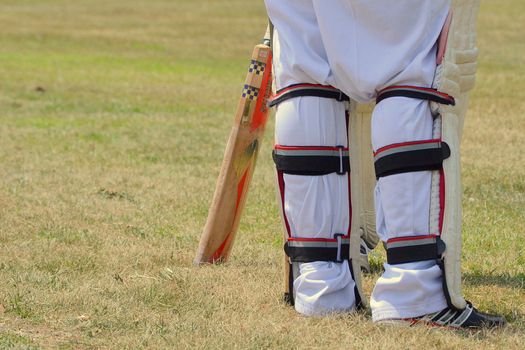 Almost every night, a bunch of boys bring their bats and set out wickets on the dead end. They run, they shout, they chase the ball through people's yards. It's exactly what playing in the street has always been -- except with a different game.
Naturally, I have no idea what's going on. To me, like most Americans, cricket is a mystery. This is sort of like when I was growing up, and the only people who played soccer were a small group of kids whose parents came here from Italy. They were the same as everybody else -- except for their exotic game we'd hardly ever seen before.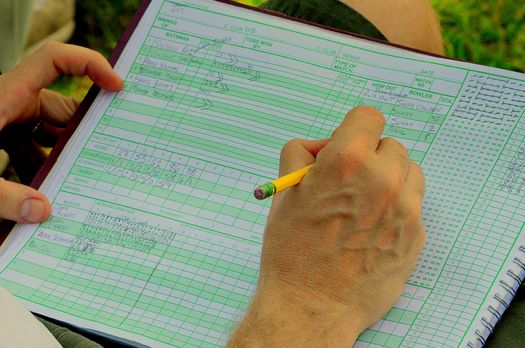 To find out more, I went to a real cricket match, at Kailberg Field in Schenectady. The Tri-City Cricket Club was taking on a team from Montreal, the West Island Tigers.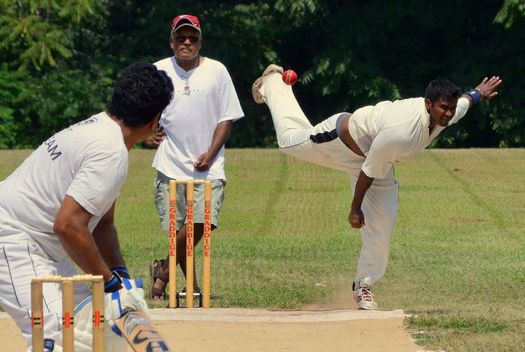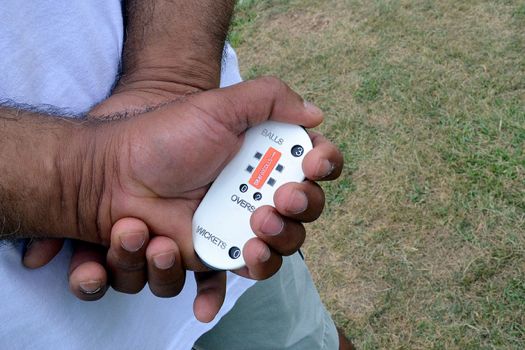 It was a low key affair with the players outnumbering the spectators. And it was an international event also -- not just because the teams were from different countries, but because they were made up of competitors from around the world. One player was not surprised when I told him about the kids playing on my street. "That's how we all learned," he said. "Pickup games with our friends. We had no fancy equipment and no real
pitch to play on. It was all in the street."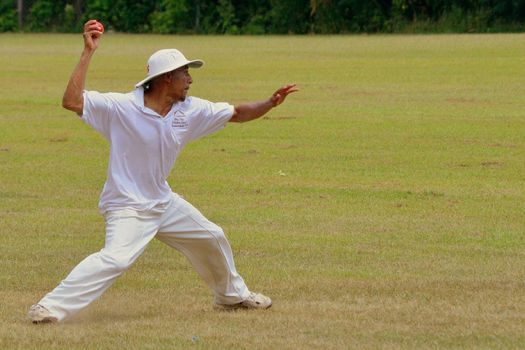 As the sun beat down -- as hot as in some of the scorching places where this game is a way of life -- the match went on. And on. And on some more. The first thing you learn is that this is not a game for the impatient. But there is a beauty to it's steady pace, punctuated with sudden outbursts of action. The comparison to baseball is inevitable.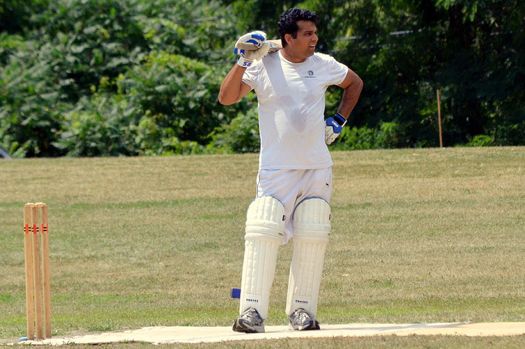 Tri-City took the day. I know this not because I lasted until the end, but I read an account on their website. It has to be one of the most poetic bits of sportswriting I've ever seen. A sample:
"This day was about the splendor, excitement and sportsmanship that sets cricket apart from most other athletic endeavors. West Island's play was a credit to the game, as they embodied the true essence of cricket that could be best summed up in the words of Winston Churchill, 'We shall never surrender. Never, never, never give up!'"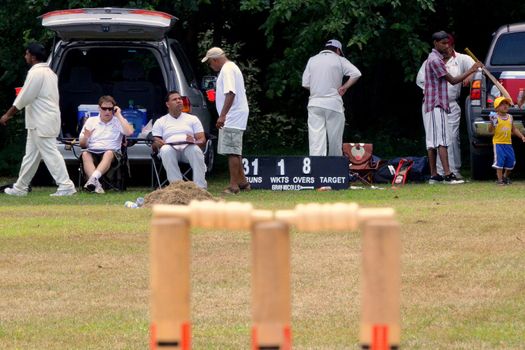 On my street, the game goes on. I still don't completely understand the rules, but that's OK. When you play in the road, the rules tend to vary from day to day. Maybe one of these evenings I'll shout out some cricket lingo I picked up at the match.
Rob can be found at lunchtime in downtown Albany huddled near a wi-fi hotspot.
Rob on the Soapbox:
+ Growing where the cows come home
+ The Albany parking lot district
+ The Earl of Pearl

Say Something!
We'd really like you to take part in the conversation here at All Over Albany. But we do have a few rules here. Don't worry, they're easy. The first: be kind. The second: treat everyone else with the same respect you'd like to see in return. Cool? Great, post away. Comments are moderated so it might take a little while for your comment to show up. Thanks for being patient.