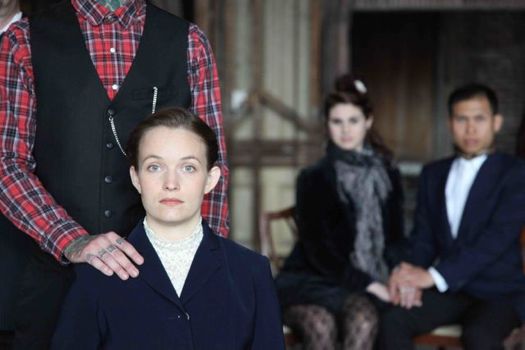 In the hustle of day-to-day living, the historic buildings you pass along the way can become just part of the landscape, and the people who inhabited them, just names on street signs, monuments and parks.
Sometimes it takes an outsider to point out remarkable things about the history that surrounds us every day.
When video artist Lea Donnan came to Troy a few years ago for a residency with CAC Woodside she didn't plan to steep herself in the industrial history of the Collar City. But a few questions about the CAC building -- formerly a church commissioned by industrialist Henry Burden to memorialize his wife, Helen -- led to more questions. And those led to even more questions.
And all of those questions led to a wealth of long forgotten stories -- and a packet of steamy 19th century love letters.
Donnan has turned all of that into The Burden Letter Project, a video installation that examines the history of South Troy through love letters from a giant of industry to his wife.
Donnan was born in Paris and spent much of her childhood in Europe, where she came to appreciate the kind of history that surrounds you on the street. "I love old architecture. I knew nothing about Troy, but I fell into the 'language of the city' with all these trees, these beautiful crumbling manors, and urban decay and that people are trying to restore."
When she came to CAC Woodside for a residency, she didn't have a specific plan in mind -- but the building itself became her inspiration.
"I was completely captivated by this place. And then I found out about the history of the building -- that Henry had built the church for Helen -- and I was very moved."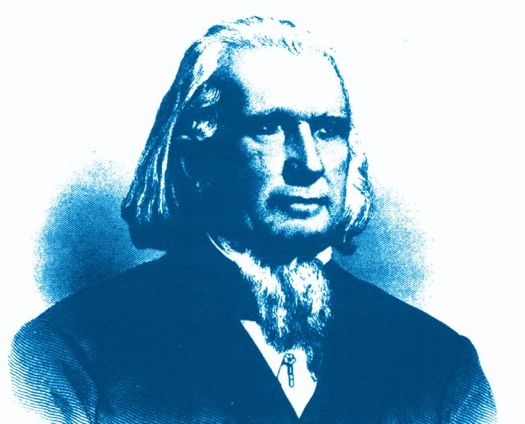 She learned more about Burden, the inventor of the horseshoe machine and the largest water wheel of its time. "I felt this sense that there was this history around me that was a little bit buried." So she checked out the Burden Ironworks Museum. That's where she found the letters.
"I just had this sense I had found this treasure. They were in a leather-bound book, typed up by the Burdens' daughter, Margaret Burden Proudfit. It was such a personal thing to find, I mean, from the guy who built the world's most powerful waterwheel and the horseshoe machine, who was depicted in the Men of Progress painting with all these other great inventors. There's this very textbook side to this story but this was a very personal side."
While there was plenty of info about Henry Burden, there was much less about Helen. "History at that time, and a lot of times, is very male oriented. With this project I felt there was something I needed to say about the fact that I couldn't find a picture of Helen -- and the only info I found about her was what a good wife and how religious she was and that she ministered to the poor and the sick."
The project aims to flesh out a little more of what Helen's life was like. "I am not telling a story as much inspired by one, I am painting a picture with the language of film."
Donnan started to document what she calls the "residue" of the Burden's personal story by talking with local residents and historians. What she created from those conversations is not so much a documentary, but a "moving portrait" of South Troy, which stems from Burden's love letters.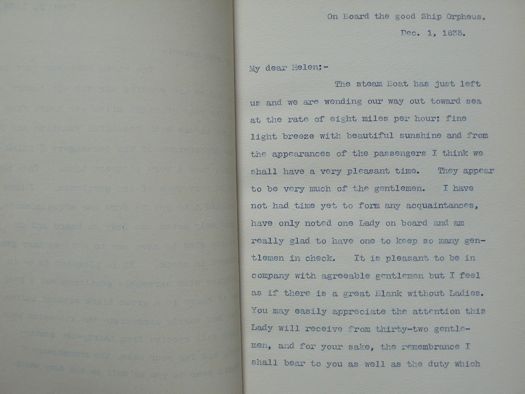 "I don't want to say the letters are racy but they're very personal. It feels like a delicate area -- you're reading over somebody's shoulder. Just think of Henry Burden knowing his letters are going public and I feel a little voyeuristic, and like I have to be careful out of respect to these people."
About 75 people helped with the project in one way or another, and many, like Burden Ironworks Museum Director and historian Tom Carroll, are in the piece.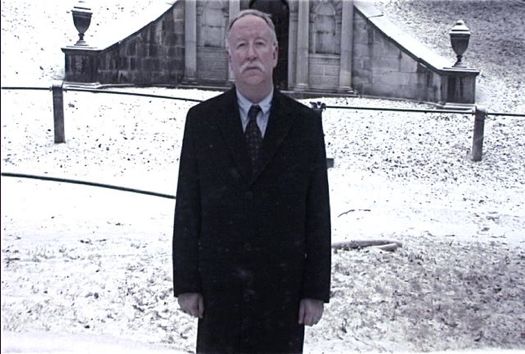 "It's kind of a romantic portrait," says Donnan. "I like to call it a moving portrait, shot in the style of the portraiture of that area. I asked people to stay very still. There are people in a church, and they're sort of bearing witness to a forgotten story of a city. It's not forgotten completely, but I doubt the majority of people who live in South Troy or stop at the gas station know this story."
Donnan says she's amazed by the number of great, yet often overlooked, stories from Troy's industrial age. "There are people who live right next tho the Gasholder Building and don't know the significance of it, but there are people who come from very far away to go to Albany Rural Cemetery to visit the grave of Squire Whipple, the father of modern bridge building."
The Burden Letter project took more than two years, and outlasted Donnan's CAC residency. "The joke is that I'll never stop coming back to Troy. I filmed at about five locations and there are six or seven others I'm sort of dying to do. There's a resilience in Troy and that is what really moved me to make this work. That's why in my view the people who are artists and historians are kind of the poets of the city."
All Enquiring Friends: The Burden Letter Project will be shown Thursday, Friday and Saturday night from 7:30-9:30 at the Burden Ironworks Museum. There's a reception on Thursday at 7 pm.
Hi there. Comments have been closed for this item. Still have something to say? Contact us.