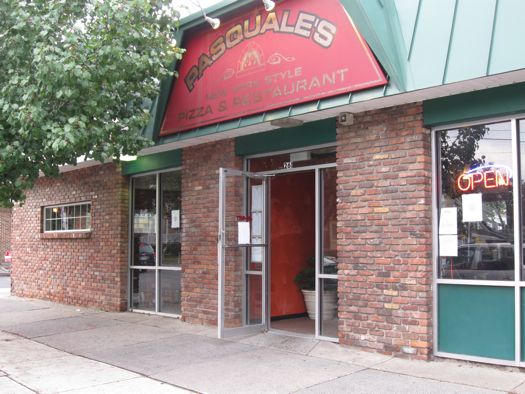 The Capital City Gastropub, the new venture from chefs Kevin Everleth and Jason Baker (the people behind The Wine Bar and Bistro on Lark) opened earlier this week in the old Pasquale's building on New Scotland Avenue in Albany.
We stopped in a couple of times this week to check the place out and sample a few items on the fun, eclectic menu.
Yes, there are pictures.
They've opened up the space a bit, and they're working on bringing in a bar soon.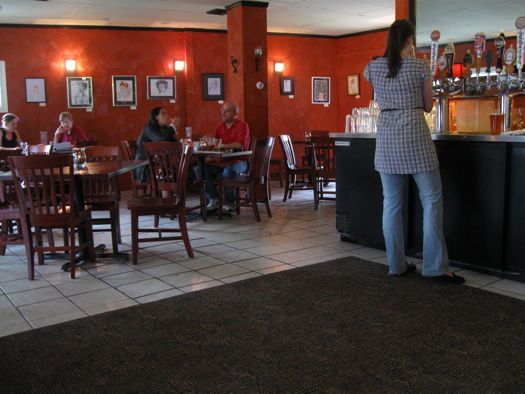 The menu includes a fun take on street foods like Chicago-style hot dogs, fish tacos and poutine.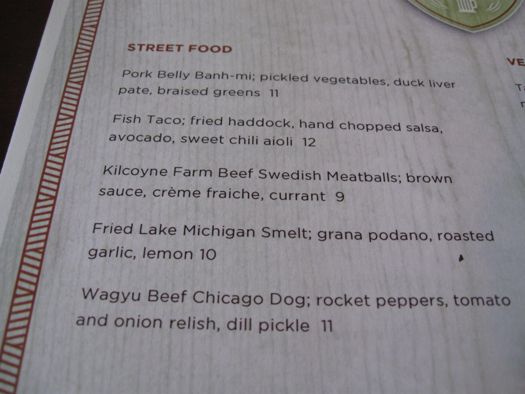 Another thing we noticed: the vegetarian options are more interesting and varied then we've seen in most local restaurants.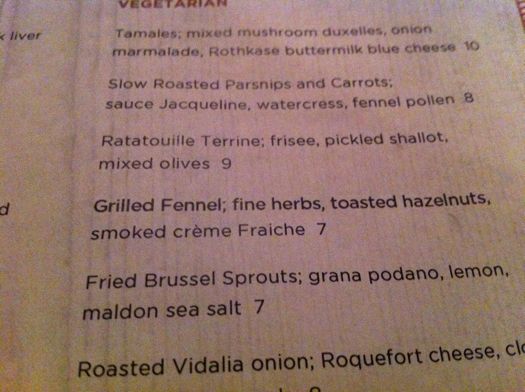 Here's what we tried:
Poutine with duck gravy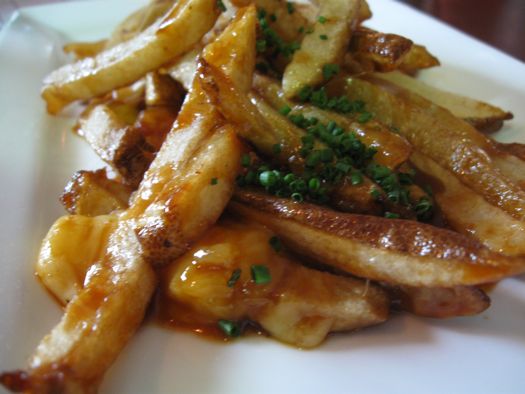 Completely coincidentally, we brought along a Canadian. His take: "It's just like I remember -- only it seems healthier." He said the flavor reminded him of the poutine he grew up with, but it was drizzled, not drenched, with the duck gravy. While it was rich, it seem lighter than the poutine he was used to.
Brussells Sprouts with grana padano, lemon and maldon sea salt.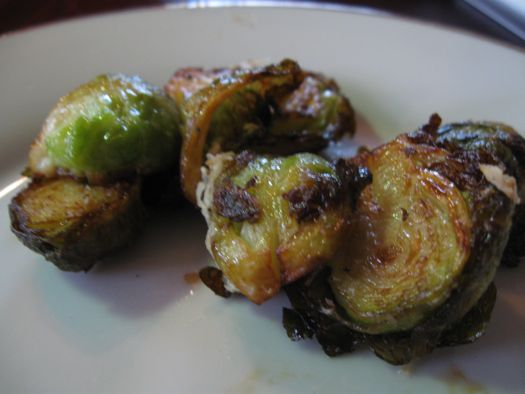 These were pan fried so there was a little crispness and a bit of caramelization. The lemon gives them a nice brightness. We can see these becoming an addiction.
Caprese pizza with roma tomatoes and buffalo mozzerella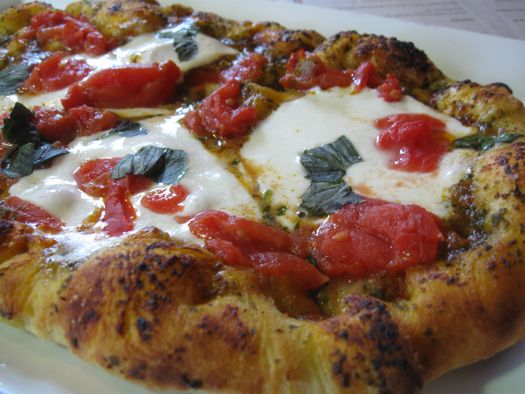 Maybe it was being inside the old Pasquale's building that made us want to order pizza. The pizzas weren't on the actual menu yet -- they were add-ons. There were a few options -- we got the caprese. If you're looking for Pasquale's, you won't get it, but what you will get is good. The toppings are clearly very high quality and the crusts tastes like a really good homemade dough.
Pork belly banh mi with pickled vegetables, duck liver pate and braised greens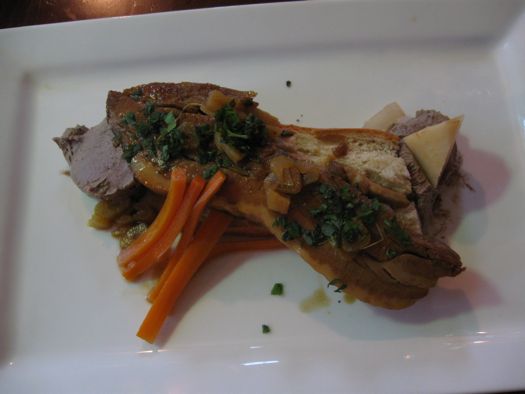 Sort of a deconstructed take on the banh mi. It's hard to go wrong with braised pork belly (with interesting flavors -- star anise, maybe?). The pate is rich but not heavy. And the pickled vegetables provide a needed acidic counterpoint to all that fat.
Roasted Vidalia Onion with roquefort cheese, honey and baby arugula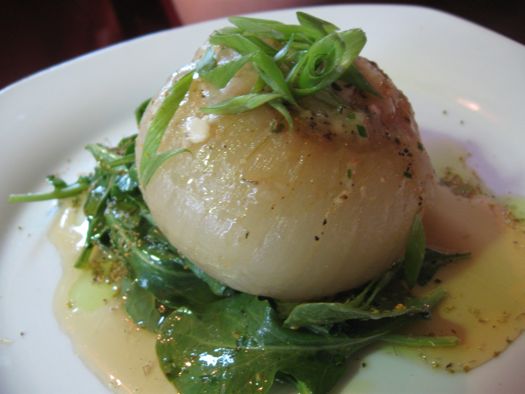 It's like a bloomin' onion, but waaaay classier and, well, not fried. You'll need to share this dish -- or at least we would.
The beer and wine list is small now -- about 30 wines and beers.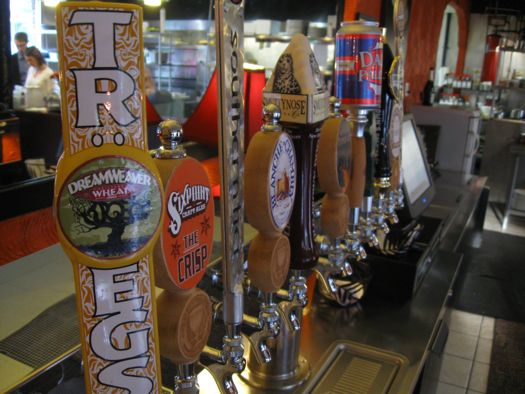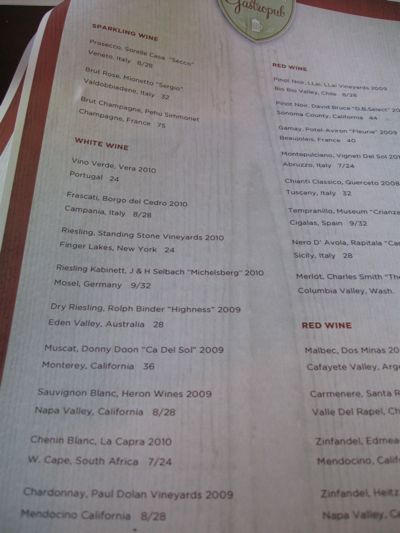 The bar is coming soon and they'll also be expanding the wine and beer lists.
Yes, The Wine Bar and Bistro is an AOA advertiser.
Find It
Capital City Gastropub
261 New Scotland Avenue
Albany, NY
Open daily at 5 PM
Hi there. Comments have been closed for this item. Still have something to say? Contact us.