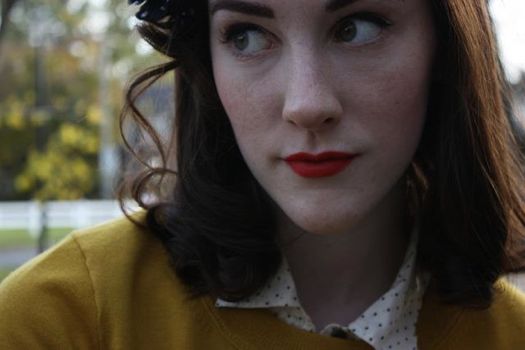 In holiday seasons past AOA has made lists of local gifts we thought people might like to get. This year, we're going right to the source. Instead of making our list, we've asked a few people directly: What's on your holiday wish list?
Next up: the very fashionable Kaitlin Resler...
Definitely a box of fruit slices from Uncle Sam's in Schenectady
Preferably an entire box of blue (blueberry) and red (raspberry). There is something really awesome about getting an entire box in one flavor and giving oneself free reign to eat the entire thing in 24 hours because it's Christmas, and I will eat all the candy if I want to.
A vintage cat figurine from Elissa Halloran's store on Lark Street
I'm reasonably certain that is where the best collection of cat figurines for purchase are to be found in the Capital Region (and as a self-proclaimed cat-whisperer and cat-lady, I know these things).
A gift certificate from Dove & Hudson
Just about the best present I could get.
Anything from Anchor 5 Boutique in Troy
Seriously, anything, because everything in there is adorable and often locally made, but especially the little flower-topped bobby pins (since my life is already being held together by those pins, they might as well be adorable).
Movie tickets to the Spectrum!
There are about 45 movies I already want to see, and even more coming out because this is the SEASON for movies apparently. So, some of those would be super.
A membership to the Albany Institute of History and Art
I love it there, and I go fairly often. But you know, it would be nice to feel cool and be a member and all :) Plus I wouldn't be forced to make the decision between buying lunch and visiting the mummies (this quandary happens much more often than it should in my life).
Hi there. Comments have been closed for this item. Still have something to say? Contact us.