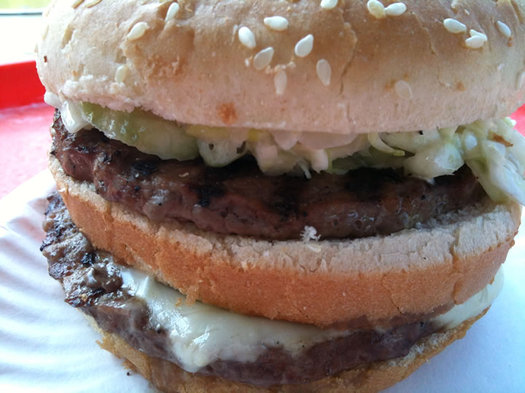 By Daniel B.
Some will say the first day of fall is on Saturday, September 22. And technically they would be correct. Although somehow they have neglected to consider that the last day of summer falls on September 2.
That is the last day Jumpin' Jack's in Scotia is open for the season.
One of the great things about the Capital Region are all of our seasonal food stands. Whether they specialize in burgers, fish fry, soft serve or homemade hard ice cream, each one is a treasure trove of good memories for generations of area residents. But you can't eat someone else's fond recollections.
Not having grown up here, I have none of these sentimental ties binding me to any of our beloved regional institutions. So I consider myself lucky to be able to try each of these places with a fresh perspective. Still, before first heading to Jumpin' Jacks I did my research to find what exactly about this riverside restaurant residents recommended.
As it turns out, there are many people who love Jumpin' Jack's despite the food. True, the fact that a seasonal food stand has such a beautiful riverside location is stunning -- it's great to eat on the banks of the Mohawk River, even when there isn't a water ski show.
But I've got a few words for those who are dissatisfied with Jumpin' Jack's signature burger.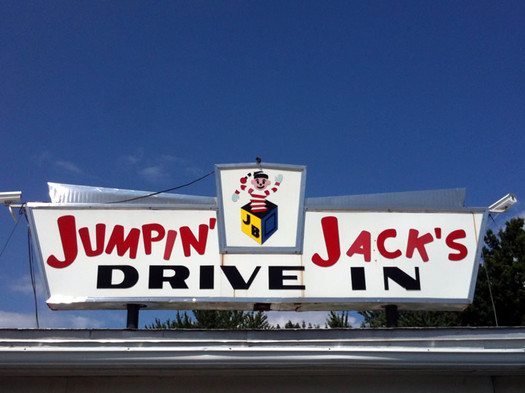 While the Jackburger may be not be a handcrafted patty of pasture-raised local beef, cooked to temperature, and served with locally-raised produce, it's a masterpiece in grease.
And it's glorious in its simplicity. Grilled before your eyes over a large charcoal pit, two thin burgers are slid onto a Big Mac-style sesame seed roll. The bottom patty it topped with a slice of white cheese. The top patty is graced with a measure of creamy coleslaw.
The coleslaw serves quadruple duty, taking the role of the special sauce, lettuce, pickles and onions in the aforementioned Big Mac. It's creamy, crisp, tart and sharp all at the same time. The patties are juicier than one might expect from such thin burgers, and the drippings from the top patty enrich the middle layer of the burger roll.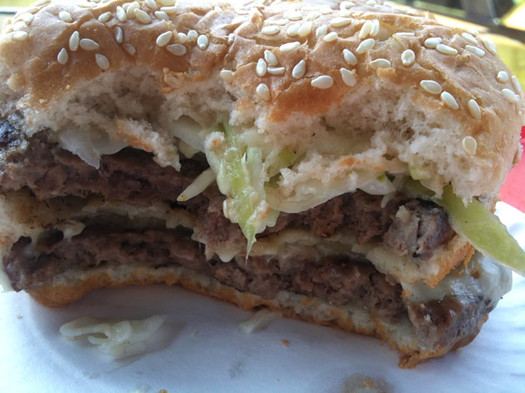 I challenge you to find anything like this anywhere.
It harkens back to another time. And most of the places that were making burgers like this then are now long gone.
While it may be tempting to order an old-fashioned treat like this with a chocolate milkshake, I cannot endorse this choice of beverage from Jumpin' Jack's. Machine-made versions are no match for the hand dipped ones. Even in the more temperate late summer, their shake quickly devolves into a fluffy slush that's cloyingly sweet.
Instead, opt for some soft serve to follow the meal, and pair your burger with some of their onion rings. Of all the fried things I've sampled there, which include french fries, fried fish, and fried clams, it was the onion rings that came out on top.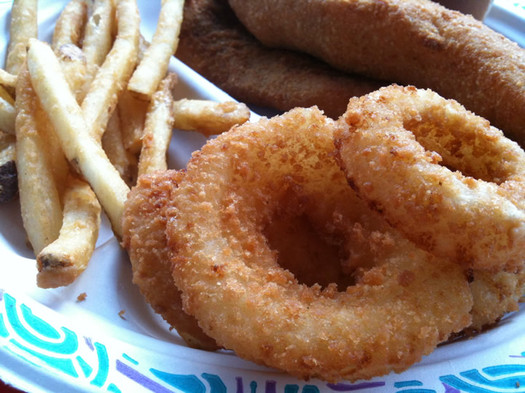 They have great crisp breading and sweet tender onions inside. I hate when you bite into an onion ring and pull out all the onion in the first bite, leaving nothing left behind but an empty fried shell.
But the trick is to eat the onion rings first, while they are hot and crisp. That gives the juices in the Jackburger a chance to settle down and do their thing. Then you can pick that monster up with two hands, and experience it on its own terms. No ketchup. No mustard. Just creamy, cheesy, and meaty; held together by a cheap white bun, so that it doesn't distract from the purpose of the enterprise.
That would be delivering a rich and satisfying burger as a summertime treat.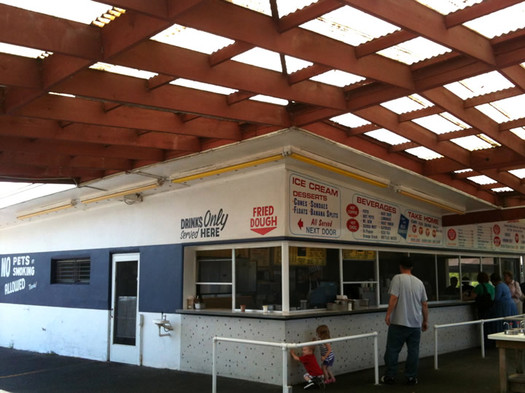 Much like summer doesn't last forever, places like Jumpin' Jack's don't either. Yes, it survived last year's flood, and it doesn't show any signs of slowing down. I hope it continues to thrive for decades. But the realist in me says nothing lasts forever. That means every summer that passes without a visit is one less Jackburger that you get to eat.
Enjoy it now. Especially since you no longer have to worry about swimsuit season. And you'll need that stored energy for raking up leaves soon enough.
Daniel B. is the proprietor of the FUSSYlittleBLOG.
Find It
Jumpin' Jack's Drive-In
Collins Park
Scotia, NY
Hi there. Comments have been closed for this item. Still have something to say? Contact us.