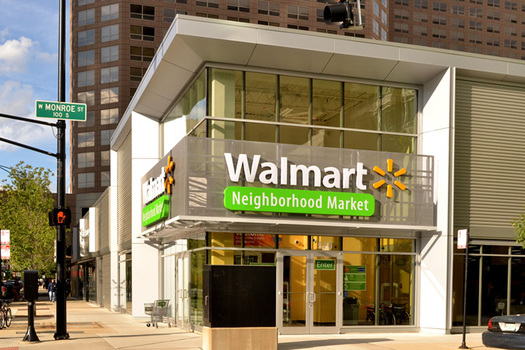 The Capital Region has one of the world's largest Walmart stores -- and soon, it will have one of the smaller ones, too.
Walmart announced today that the Mansion Square project in Niskayuna will include a "Walmart Neighborhood Market" -- a scaled-down supermarket version of the chain's traditional mega-mart. It will be first such store in the state. [Biz Review] [TU]
A Walmarket (we made that name up) offers "fresh produce, meat and dairy products, bakery and deli items, household supplies, health and beauty aids and a pharmacy." The company's website says the stores were designed as "a smaller-footprint option for communities in need of a pharmacy, affordable groceries and merchandise." The stores are about 38,000 square feet, which is roughly the same size as one of the small Price Choppers and about twice the size of the new Trader Joe's. (It's a little bigger than the new Honest Weight and the planned Whole Foods at Colonie Center.)
There are about 200 of these stores around the nation, and the chain appears to be pushing the format. Among the places they've recently opened: Georgia, Miami, and Orange County (California). [Atlanta Business Chronicle] [Miami Herald] [Orange County Register]
The idea of another Walmart doesn't really do much for us, but this smaller version could be a good sign.
The last few decades have seen the rise of the supercenter -- huge, 100,000+ square foot stores. And if you're going to build a store that big, you need a lot of space, not only for the building but also for the enormous parking lot to go with it. The need for space pretty much eliminates most urban areas from the list of potential locations.
But a 40,000 square foot store widens the field of possible locations considerably. And for a company like Walmart to be pushing such stores, it must think there's a lot of opportunity to make money with them.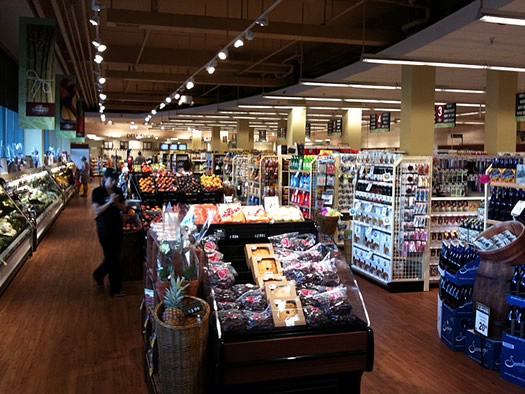 The Railroad Place Price Chopper in downtown Saratoga Springs.
Walmart's not the only company that has this in mind. Locally, Price Chopper's new store in downtown Saratoga also follows the small-box trend. You should check it out some time -- it's a nice store. And it continues the Chopper's commitment to the Capital Region's urban areas. Because whatever you might think about Price Chopper, the company has resisted the big box tide by keeping relatively small stores open in urban areas. Without those stores, many parts of the Capital Region wouldn't have easy access to a supermarket.
So the small-box trend could be a good thing for the future of urban areas, both here and elsewhere. No matter how many apartments are occupied in downtown Albany (or Troy, or wherever), nobody was ever going to build a 100,000-square-foot supercenter there. But one of these smaller-scale stores? That seems possible. Someday.
Earlier on AOA:
+ Where the supermarkets are -- and aren't
+ Honest Weight is aiming to open its new location in May 2013
+ Whole Foods is coming to Albany
+ Oh, Whole Foods, why Colonie Center?
Walmart photo: Walmart
Hi there. Comments have been closed for this item. Still have something to say? Contact us.