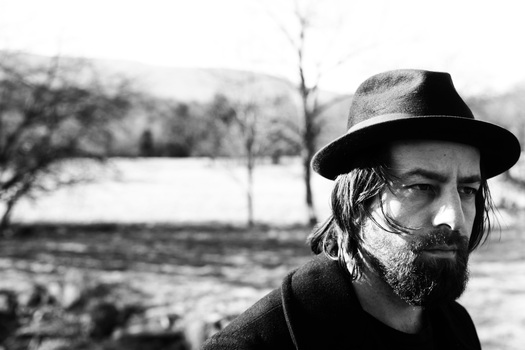 It seems the Capital Region is kind of recovering from the holidays this weekend, but if you're not partied out or too full of leftover Christmas cookies to move, there are options.
After the jump, we've rounded up a few things you might want to try on this first weekend of 2013. Got something else planned? Tell us about it in the comments.
And whatever you're up to this weekend, enjoy!
1st Friday
It's the first 1st Friday of the year in Albany, and shops and galleries will be open late with exhibits, music, sales and more. Members of the local chapter of the National Hypnotists Guild (yep, there's a National Hypnotists Guild) will be at Alacrity Frame Workshop on Lark Street, celebrating World Hypnotism Day (yep, there's a World Hypnotism Day). Albany Center Gallery hosts its 8th Annual Members Show, Upstate Artists Guild has a political-themed show with works in all media, The Lustre Kings are headlining the Capital Swing Dance at 25 South Allen ($15), and Vinylmania is hosting a dance party at Elda's with music from the 40s, 50s, and 60s. Here's the full 1st Friday schedule.
Comedy
Spontaneous Broadway
Mop and Bucket Company's Spontaneous Broadway season opens on Friday night, underground at Proctors. Using only suggestions from the audience, the improv company makes up an entire Broadway musical. Friday 8 pm - $14 Adults, $6 Students & Seniors
More improv
Mop & Bucket opens a weekly short form improv comedy show on Saturday night at The Comedy Works on Northern Blvd. in Albany. Think Whose Line is it Anyway. 8 pm $15-$20.
Coach Tom Whiteley
The Comedy Works hosts stand-up comedian Tom Whiteley. Friday & Saturday nights at 7:30 pm and 9:30 pm in Albany and on Saturday at 6 pm in Clifton Park. $15 and $20.
Rock for Recovery
This two night show at Valentine's will benefit the families affected by the shooting in Newtown. Proceeds will go to Newtown Connecticut Youth & Family Services.
Friday's lineup includes Conehead Buddha, Dr. Jah & The Love Prophets, Skunk Hostage, The Lucky Jukebox Brigade Timbre Coup and Way Down.
The Saturday line-up includes Sean Rowe, Super 400, Black Mountain Symphony, Erin Harkes Band, Matt & the Bad Ideas, and The Hearing Aides.
Upstairs at Valentine's, 7 pm Friday and Saturday. $10 at the door.

More music
The Little Feat show at the Egg on Friday night is sold out.
Friday: Chris Webby at Upstate Concert Hall
Rapper. Latest mixtape included Method Man. Rescheduled from December. 7:30 pm - $20
Friday: Guy Davis at Caffe Lena
Acoustic blues. With: Moonshine Holler. 8 pm - $18
Saturday: The Big Takeover at Helsinki Hudson.
Reggae, ska, roots. 9 pm - $12
Saturday: Emma's Revolution at The 8th Step at Proctors
Activist musicians. "Rachel Maddow and Jon Stewart with guitars." 7:30 pm - $24

Saturday: New York Funk Exchange at Red Square
A 9-piece funk/soul band. 8 pm
Sunday: Frank Solivan and Dirty Kitchen at Caffe Lena
Bluegrass. 7 pm - $18
Play in the snow
Winter finally paid us a visit. Here are some ideas for where to go sledding, snowshoeing, and cross country skiing.
Ice skating
The ice skating rink at the ESP is open this weekend (conditions permitting) for its regular hours (11 am-8 pm). Also, Friday is also free skate rental day.
Here are other ice skating spots around the Capital Region. As for outdoor rinks, the cold temps lately are good, the snow maybe not so much. Check ahead if you can, follow posted rules, and be careful. (You know that.)
Museums
If you'd rather stay in and be warm, museums are a great choice and we've got plenty. A few highlights of things happening now
MiSci
The holiday train display is still up at MiSci (formerly The Schenectady Museum) and you can catch a planetarium show while you're there.
Phoenix
If you go to MASS MoCA, look for the new exhibit "Xu Bing: Phoenix," which opened in late December. Blurbage:
The installation features two monumental birds fabricated entirely from materials harvested from construction sites in urban China, including demolition debris, steel beams, tools, and remnants of the daily lives of migrant laborers. At once fierce and strangely beautiful, the mythic Phoenixes bear witness to the complex interconnection between labor, history, commercial development, and the rapid accumulation of wealth in today's China.
The exhibit (sneak peek photo) was scheduled to open in November, but its shipment from China -- which included passage through the Panama Canal, and 16 18-wheeler trucks from port to the museum -- was held up by weather.
1934
If you go to the State Museum, be sure to go through the "1934: A New Deal for Artists" exhibit. The group of 50 Public Works of Art Project paintings are from the Smithsonian's collection, and worth a look. The exhibit closes at the State Museum January 20 -- so this is a good chance to see it before it's gone.
This Sunday at 1 pm, pianist Leslie Amper will present a lecture/recital about the Depression Era government-sponsored Federal Music Project, playing some of the 6,000 American works spawned by the program.
While you're at the NYS Museum, be sure and take time to gawk at the state's (tiny) moon rock.
Art or Evidence
This show at the Mandeville at Union College features the work of international photojournalist Gilles Peress, from the conflicts in Northern Ireland, Iran, Rwanda and Bosnia. Here's more on the exhibit. 10 am to 6 pm Monday through Sunday. Free.
Capital Holiday Lights in Washington Park
The annual drive-along holiday lights display in Albany's Washington Park is still lit up. You can drive through the lights in the park on Friday from 6-10 pm for $15 per car. On Saturday, before the lights go out, there's a walk-through night from 5:30 pm to 8:00 pm. A suggested donation of $5 per person or $10 per family will go to support local food pantries.
Hockey
+ The Albany Devils host Springfield on Saturday at 5 pm at the TU Center. Saturday is paws and pucks night, so you can bring your dog. Tickets are $15 for individuals and $5 for their dogs. The dog admissions are being donated to the Mohawk & Hudson Humane Society. Dogs and their owners will have special seating in the upper bowl of the arena.
+ The Binghamton Senators take on the Albany Devils on Sunday at 4 pm at the TU Center.
Tickets $13.50 - $25
Movies
Bill Murray plays FDR in Hyde Park on Hudson, Hugh Jackman plays Jean Valjean in Les Mis. Quentin Tarantino's Django Unchained is out, as are Judd Apatow's This is 40, The Hobbit, and Silver Linings Playbook. And Spielberg's highly praised Lincoln is still in theaters.
photo: Marius Bugge
Say Something!
We'd really like you to take part in the conversation here at All Over Albany. But we do have a few rules here. Don't worry, they're easy. The first: be kind. The second: treat everyone else with the same respect you'd like to see in return. Cool? Great, post away. Comments are moderated so it might take a little while for your comment to show up. Thanks for being patient.