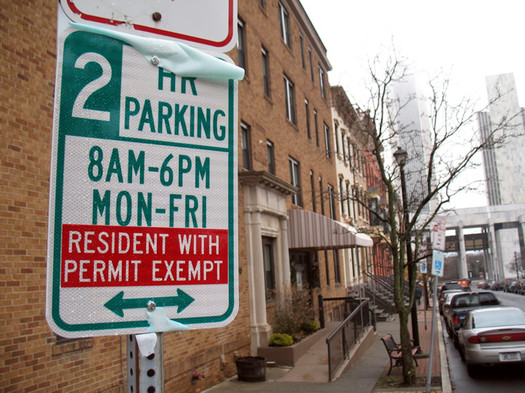 Albany's residential parking permit system takes effect January 15 (Tuesday) -- and today the Albany Police Department distributed official maps of the street segments covered by the system. The maps are post jump -- they'll will be familiar if you've been following the issue.
The parking permit system will be in effect from 8 am-6 pm Monday through Friday (holidays excluded). People without permits will still be allowed to park in any spot -- but there will be a two hour time limit. Violations of the system are a $50 ticket with a $15 surcharge.
Alternate side parking, snow emergencies, and other similar regulations trump the permit system.
Here's information on how to get a permit (doc). They're $25. Permits are also available for non-resident business owners ($25, limit 3) and visitors ($10, one per household in the covered zones).
The city is taking complaints related to system via an online form. More info at the city's website (scroll down).

Maps are above in large format. Scroll all the way up.
Hi there. Comments have been closed for this item. Still have something to say? Contact us.