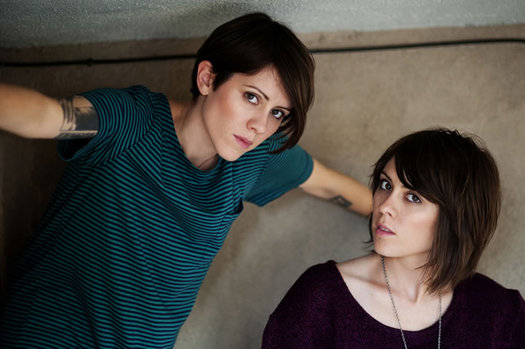 Yep, it's the last weekend in February.
If cabin fever has the best of you, you'll find some fun stuff to do after the jump.
Got something planned that isn't on our list? Share it with the crowd. And whatever you're up to, have a great weekend.
New York in Bloom/ Gem Mineral and Fossil Show and Sale.
Here's something to tide you over until spring. The New York in Bloom flower show is an annual fund raiser for the museum's after-school programs and features more than 100 floral displays by florists, floral enthusiasts, garden club members, community groups and student groups. Friday-Sunday 10 am to 4:30 pm - $5 / Combination ticket with Gem, Mineral and Fossil Show $8
Annual Gem Mineral and Fossil Show
On Saturday and Sunday the annual Gem, Mineral and Fossil show and sale is also going on at the New York State Museum this weekend. Vendors from throughout the Northeast display and sell gems, jewelry, minerals, lapidary equipment, fossils and more on the fourth floor. On the first floor, staff members conduct guided tours of the mineral and fossil exhibitions and are on-hand to identify visitors' own minerals and fossils. Saturday and Sunday, 10 am to 5 pm - $5 / combination ticket with New York in Bloom $8
Troy Night Out
February is the shortest month of the year, so it's already Troy Night Out. Modern dance company At First Glance is doing two shows at The Arts Center of the Capital Region and Rachelle Smith-Stallman Party of Six are dancing in Blink of an Eye at 8:15 pm. Gallery exhibits include So to Speak, day2day print exchange, the Emma Willard Bicentennial Student Art Exhibit and Corvus Ilium by forceperunit. As always the TNO after party is at Daisy Baker's.
Theater
The 39 Steps
Molly McGrath stars in Home Made Theater's presentation of The 39 Steps this weekend. Friday & Saturday at 8 pm - $26, $29
The Laramie Project
Albany Civic presents The Laramie Project, Moisés Kaufman's play about the the 1998 kidnapping and murder of Matthew Shepard. Friday & Saturday at 7:30 pm, Sunday at 3 pm - $15

Comedy
MopCo: You Never Know
The Mop & Bucket Company's You Never Know show is back. Think Whose Line is it Anyway -- a night of short form improv games where talented improvisers make up scenes and songs based on audience suggestions. Underground at Proctors. Friday at 8 pm - $14 Adults, $6 Students & Seniors.
Improv at The Comedy Works
Mop & Bucket opens a weekly short form improv comedy show on Saturday night at The Comedy Works on Northern Blvd in Albany. Think Whose Line is it Anyway. 8 pm - $15-$20
SELLOUT
The SELLOUT tour comes to Proctors this weekend. "This stellar crew of four veteran comics breaks down the walls of social stereotypes one joke at a time. Vince Morris, BT, Billy D. Washington and Louis Johnson rock the stage with a night of shockingly diverse comedy that ranges from hard-hitting and raw to smooth and poetic." Saturday at 8 pm - $20-$40
Jodi Weiner Benefit
Proctors hosts Stand Up to Cancer, a stand up comedy benefit for Jodi Weiner. "John Mulrooney (HBO / PYX 106), Steve Vanzandt (NBC's Funniest People), Eddie Clark (Caroline's Comedy Club), Aaron Ward (Boston Comedy Festival), Michael Raive (Comedy TV) and Deric Harrington (The Improv) and hosted by Russell Davignon." Sunday 3 pm - $20/$25
Roller Derby
The Albany All Stars are at the Washington Avenue Armory on Saturday night as the Albany Brawl Stars take on the Pair O'Dice City Rollers. Doors open at 6 pm, first whistle at 7 pm - $12 / under 12 $4
Beer
Beer Week continues in Saratoga with beer-related events and specials and a "beer summit" at the City Center Saturday with tastings from a bunch of breweries ($40 ahead / $50 at door).
Charity Pub Quiz and Crawl
The Albany Society for the Advancement of Philanthropy-- the folks who bring you the Santa Speedo Sprint and Meatfest -- is hosting its annual charity Pub Crawl and Trivia Challenge. Teams of two-to-ten people will answer trivia questions at Bombers, Justin's, Lark Tavern, Center Square Pub, DeJohn's, Cafe Hollywood, Lionheart, Oh Bar, Legends, and Elda's. $1,5000 grand prize. Saturday, meet up at noon at Lionheart, contest starts at 1 pm and runs through 6 pm - admission, $5 per player
Music
Friday: Tegan and Sara at Upstate Concert Hall
Synthpop. And they're identical twins. 8 pm - $22.50 ahead / $25 day of
Friday: The Wood Brothers at The Egg
Folk. Chris Wood is the Wood in Medeski Martin & Wood. 8 pm - $24
Friday: Livingston Taylor at the Massry Center
Brother to James. 7:30 pm - $25
Friday:: Sgt. Dunbar & the Hobo Banned at 51 3rd St in Troy
A release party for their new EP (they're releasing a new one each month). With: Walking X-Ray, Littlefoot. 8 pm - pay what you will / CD is $7
Friday: Thruway: A Sing Off at Proctors
An a cappella show featuring groups from Union College, Bates College, and Connecticut College. 7:30 pm - $15 SOLD OUT
Friday: Caravan of Thieves at Helsinki Hudson
Vaudeville-esque. 9 pm - $12 / $15 day of
Saturday: Sean Rowe at Caffe Lena
Between touring in Europe and a US tour. 8 pm - $16
Saturday: Ken Stringfellow at Valentine's
Worked with R.E.M., The Posies, Big Star, and many others. With: Mod Fiction. 8 pm - $10
Saturday: Shawn Mullins at The Egg
The "rockabye" guy. 7:30 m - $24
Saturday: Bethany & Rufus Roots Quartet at Proctors
"A tapestry of American roots, Haitian rhythms & African desert blues." An 8th Step show. 7:30 pm - $22 ahead / $24 at door
Saturday: A Wall Street Odyssey at The Linda
A rock opera about "the profound economic, social and political events of the last 4 years." 8 pm - $15
Saturday: Paranoid Social Club at Putnam Den
Rustic Overtones relation. With: Mallett Brothers Band. 9 pm - $10
Saturday: Northern Faces at Bayou Albany
With: Stellar Young, Heart Foundation, Hand Habits. 8 pm
Saturday: Holly & Evan at Steamer 10
A fundraiser for the theater. With: Low 'N Lonesome. 8 pm - $15 suggested donation
Saturday: Lucky Jukebox Brigade at the Parting Glass
With two Skidmore bands: Camper and HAP. 9 pm - $5
Sunday: Whitehorse at Valentine's
Roots rock duo (that sometimes makes use of odd instruments). 7 pm - $10
Sunday: Black Francis at Helsinki Hudson
You know, Frank Black from the Pixies. Rescheduled because of snow. With: Reid Paley. 8 pm - $25
Untitled Apocalypse
This weekend at EMPAC: Untitled Apocalypse, "an immersive, multimedia installation of projection, reactive spectacles, and mixed realities. There will be performances and films. There will be dummies and games. There will be an angel plunging into a pit of steel balls. There will be disasters of cataclysmic and infinitesimal scale, a fashion show, a solar electric boat, many cliches, many broken stories, and a sing-a-long." Friday 7-10 pm and Saturday 2-5 pm - free
Butterflies @ MiSci
The butterfly house inside MiSci (formerly the Schenectady Museum) continues this weekend. Saturday 11 am-5 pm, Sunday noon-5 pm - Free with museum admission
More museums
Currier and Ives
The Albany Institute of History and Art's new Currier and Ives exhibit, "The Legacy of Currier & Ives; Shaping the American Spirit," continues. The exhibition of 64 Currier and Ives prints "introduces the visitor to the firm of Currier & Ives and illustrates, through interpretive and educational materials, how their imagery became ingrained in the national consciousness."
While you're there you can also check out the exhibit of work from the Hudson River School. It includes works from the institute's collection as well as works from private collections. The exhibit runs through August 18.
Gordon Parks photography at the NYS Museum
While you're checking out New York in Bloom this weekend at the NYS Museum, be sure to stop by the the Gordon Parks exhibit. Gordon Parks: 100 photos -- a collection of work by the famous photographer/director and Life magazine's first African American staff member -- highlights photos taken in Harlem and Washington DC during the early 1940s, "when both cities were going through significant changes--arising from post-WW II urban migration, the expansion of the black press, concern for children's education, and entrenched segregation and economic discrimination."
Someday is Now
A exhibit featuring work by Corita Kent is currently at the Tang Museum at Skidmore. The Tang is open noon-5 pm on Saturday and Sunday.
Scenes
Photographer Gregory Crewdson will be at Skidmore Friday for an illustrated talk about his work. From a NYT T Magazine feature: "Suspicious fires, pregnant pauses and empty streets dominate Gregory Crewdson's photographs, which expose the dark side of Norman Rockwell's America to a "Twilight Zone" glow." And here's a NY Mag feature about him. Friday 6 pm Filene Recital Hall - free
Get your Oscar nominees in
If you like to see the nominees before the Oscars, this is your last weekend. The Spectrum is screening the Oscar nominated shorts -- both animated and live action -- and you can still see Argo, Rust and Bone, Silver Linings Playbook, Zero Dark Thirty and other nominees at local theaters.
More Film
+ The NYS Writers Institute's Future of Film series continues Friday with Flight of the Red Balloon (Le Voyage du Ballon Rouge). "This intercultural homage by a Taiwanese director to the beloved children's film, THE RED BALLOON (1956), by French director Albert Lamorisse, made numerous top ten lists of the year. " Page Hall (downtown campus) Friday 7:30 pm - free
+ The Ballston Spa Film Festival's monthly classic film series is holding a free screening of Paul Newman's The Hustler. Saturday 6:45 pm at Ballston Spa High School - free
+ There's an encore presentation of The BBC documentary One Life on Sunday at The Spectrum. "Narrated by Daniel Craig, the film focuses on the cyclical journey taken by all living things; from their own birth to the moment the next generation is born. 'A fascinating salute to all creatures great and small'(London Daily Express)." Sunday noon - $7.50
Hollywood in Troy
The Rensselaer County Historical Society is throwing a pre-Oscar party with food, drinks, and a talk by SAG member and Rensselaer County resident Phil Caruso about his work as a professional still photographer for films such as The Age of Innocence. You can also check out an Oscar up close are read notes from Sir Laurence Olivier at the Maureen Stapleton exhibit. Sunday 4:30-7 pm - $20
Vanguard/Albany Symphony SNEAK-A-PEEK
Get a "before" look at The Stedman House, this year's Vanguard Show House, in Loudonville. The Victorian Queen Ann has been stripped down and is ready for designers to make it over. Light refreshments. Saturday and Sunday from 1-3. $12. Proceeds benefit the Albany Symphony Orchestra.
Black and White Gala
Upstate Artists Guild's annual Black and White Gala is this Saturday at the Normanside Country Club. Hors D' oeuvres, cash bar, performances, art display and sale. Saturday 6-10 pm - $35-$100
Raptors
The Audubon Society of the Capital Region has its annual meeting and open house this weekend at the East Greenbush Community Library. At 1:30 pm there will be demonstration with five live raptors: a peregrine falcon, a red-tailed hawk, a barred owl, a screech owl, and an American kestrel. There will also be a talk about urban birds of prey, and other activities. Saturday 1:30-4:30 pm - free
Wrestling
The state high school wrestling championships are the TU Center Friday and Saturday. Just a heads up, even if you're not attending: the APD says to expect a lot a traffic downtown as a result.
Hoops
Siena plays Radford at the TU Center Sunday as part of this year's Bracket Busters. (Though neither team will probably be busting much this season.) noon - $7-$30
UAlbany is at Fairfield Saturday for Bracket Busters.

Ice skating
Weather permitting, there's ice skating at the rink on the ESP. Regular hours are 11 am-8 pm. Here are other ice skating spots around the Capital Region. Be sure to dress for the weather.
Comfort food
Find delicious things that keep you warm. Like hot chocolate, dukbokki, or mac & cheese.
Proctors, Skidmore, and the Albany Institute advertise on AOA.
Say Something!
We'd really like you to take part in the conversation here at All Over Albany. But we do have a few rules here. Don't worry, they're easy. The first: be kind. The second: treat everyone else with the same respect you'd like to see in return. Cool? Great, post away. Comments are moderated so it might take a little while for your comment to show up. Thanks for being patient.