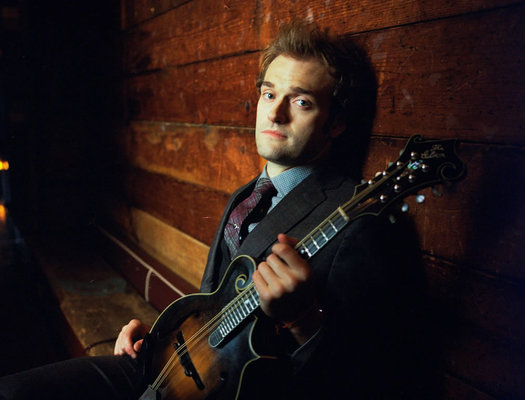 The Massry Center at St. Rose has announced its slate of show for the upcoming 2013-2014 season. Tickets are on sale now. (There's a discount if you buy a multi-event pack.)
Ending the ado, here's a compressed look at the slate...
All descriptions from St. Rose.
September 15: The John Scofield Ãœberjam Band featuring Andy Hess, Avi Bortnick and Tony Mason
$30 general; $15 students
After leading and writing for various funky bands in the '80s and recording and performing with Medeski Martin & Wood in the '90s, John Scofield started the Ãœberjam project in 2000. Once he found super rhythm guitarist Avi Bortnick, he played with various bass and drum teams searching for the right chemistry. The Ãœberjam sound starts with compositions written for Scofield's lead guitar, Bortnick's funky rhythm guitar and sampled loops in front of electric bass and drums.
September 24: New Gary Burton Quartet, 70th Birthday Tour with special guests Bopitude featuring Gary Smulyan
$30 general; $15 students
Gary Burton's quartets of the early '60s and '70s defied genres. Burton created groups featuring incredible musicianship while discovering more than a few youngsters along the way who later became legends. With a swirl of incredible improvisation in a group setting and compositions that drew from all over the map, these quartets smashed conventions and blew audiences away. His new quartet is not just new in name only. With bassist Scott Colley, drummer Antonio Sanchez and guitarist Julian Lage, this is Burton's reimagined and revitalized group, a new quartet for a new era.
October 27: An Evening with Chris Thile
$30 general; $15 students
Chris Thile, of Punch Brothers, is a mandolin virtuoso, composer and vocalist. With his broad outlook that encompasses progressive bluegrass, classical, rock and jazz, Thile transcends the borders of conventionally circumscribed genres, creating a distinctly American canon and a new musical aesthetic for performers and audiences alike. On this new program, he draws from his new Bach recording, while also exploring his own compositions and contemporary music.
November 3: Toad the Wet Sprocket
$30 general; $15 students
When Monty Python's Eric Idle created the fictional band "Toad the Wet Sprocket" for the program "Rutland Weekend Television" in 1975, he never dreamed that anyone would actually use such a silly name. Fast forward to 1986, and four California teens desperately need to come up with a name to call their band for a gig at a local watering hole. Since that day, "Toad the Wet Sprocket" has made five studio albums that combined sold more than 4 million copies, had five major radio hits, and won over audiences across North America and Europe. After breaking up in 1998, Toad would get together sporadically to play shows on a casual basis, but their hard core fans never gave up hope for a new album. After successful tours from 2006 through 2010, the band finally decided to put the last piece of the puzzle in place and committed to working together on new music.
December 6: It's a Jazzy Christmas! A Celebration of Vince Guaraldi's Holiday Jazz Music
$20 general; $10 students; free for children under age 5 (requires ticket)
"It's a Jazzy Christmas! A Celebration of Vince Guaraldi's Holiday Jazz Music," an unforgettable, family-friendly evening of Guaraldi's music made famous in the "Peanuts" holiday special, is back. This popular concert is perfect for the jazz lover and the entire family, just in time for the holidays.
December 7: An Evening with John Medeski
$25 general; $12.50 students
As the keyboardist in the trailblazing instrumental trio Medeski Martin & Wood, solo performer, leader of his own project, the Itch, film composer and producer, collaborator and sideman with countless other artists, Medeski has channeled this transformative force with uncanny power
and imagination. A skilled composer and whirling-dervish improviser, he consistently wrings sonic revelations from acoustic and electric piano, Hammond organ, Clavinet, Mellotron, assorted synthesizers and other instruments. He's nearly as dynamic visually as aurally, windmilling his hands across the keys, leaning into a B-3 stab, reaching inside the piano to tap the strings with a screwdriver. No matter what sounds he's making, John Medeski is always in relentless pursuit of that unique vibration.
March 14: Andrew Tyson Piano Performance presented with Renaissance Musical Arts and Young Concert Artists
$20 general; $10 students
Pianist Andrew Tyson is emerging as a distinctive and intriguing musical voice. First Prize Winner of the 2011 Young Concert Artists International Auditions, he makes his New York debut in the Rhoda Walker Teagle Concert at Merkin Hall and his Washington debut at the Kennedy Center's Terrace Theater this season in the Young Concert Artists Series. At the 2012 Leeds International Piano Competition, Tyson won both Fifth Prize and the new Terence Judd- Hallé Orchestra Prize, which is awarded by the orchestra's musicians and its music director, Sir Mark Elder.
April 5: Guitar Foundation of America Winner Rovshan Mamedkuliev
$20 general; $10 students
Founded in 1973, the Guitar Foundation of America (GFA) is America's leading guitar organization. The GFA provides its members the combined advantages of a guitar society, a library, a publisher, a continuing educational resource, and an arts council.
April 11: Chick Corea - Solo Piano Performance
$40 general; $20 students
A DownBeat Hall of Famer, 16-time Grammy® winner and undisputed keyboard virtuoso, Chick Corea has attained "living legend" status after four decades of unparalleled creativity and an artistic output that is simply staggering. Fresh from his 2012 Grammy win for Best Jazz Instrumental Solo, Corea will put his five decades of unparalleled creativity and vibrancy on full display in a rare solo piano performance at The College of Saint Rose.
More events and details at St. Rose's website.
____
Earlier on AOA:
+ Fall 2013 season at The Egg
+ Troy Music Hall 2013-2014 season
Hi there. Comments have been closed for this item. Still have something to say? Contact us.