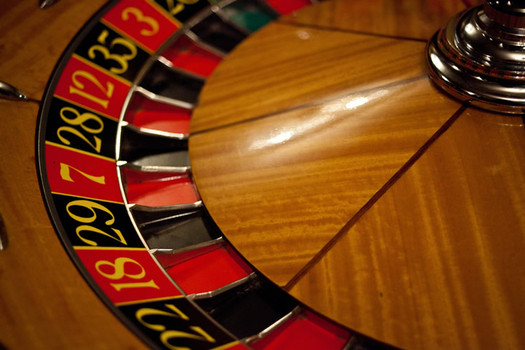 The other day we joked on Twitter that someone had to be taking bets on the location of the possible Capital Region casino. And Erik was all like, "I'm pretty sure that's your job."
Well, then. Step right up! Let's throw out some odds...
It should be clearly noted that we have no inside info, at all, about any of these sites. This is just a fun way to kick around the possibilities. The odds of this being wrong are... not low.
Saratoga Springs: 3-2
The conventional wisdom had Saratoga pegged as the favorite from the beginning and it still tops the list.
Why it will get the casino: On paper it makes a lot sense. Saratoga already has the racino, which could be expanded/upgraded. There is, of course, the Saratoga Race Course and its summer crowds. The town draws other crowds for its convention center. And it has hotel capacity. Saratoga's a destination.
Why it won't get the casino: Voters in Saratoga County generally -- and Saratoga Springs specifically -- voted against the state constitutional amendment allowing full casinos. There's already organized and vocal opposition to the idea of a Saratoga casino. And Saratoga Springs' new mayor, Joanne Yepsen, has warned that a casino could hurt the city's downtown.
And that might hint at some cultural friction, both in Saratoga and other parts of the Capital Region. Sure, The Track is gambling, but it's also history, it's horses, it's women in fancy hats and men in seersucker suits, it's classy -- or, at least, that's the image a lot of people have in their minds of it. But a casino? That probably conjures something more along the lines of glazed-over people pumping quarters into slot machines, overpriced buffets, tacky lounge acts, and scenes from mob movies. It's not the image Saratoga has of itself.
It's interesting that the opposition to a Saratoga casino has centered on the idea of a "Las Vegas-style" casino. Because of all the possible casino outcomes, a Las Vegas-style joint sounds like the better end of the spectrum. Most modern Vegas casinos are rather swank, with upscale restaurants and other amenities. It's the non-Vegas-type casino that might make us a little (more) worried.
Also: The Cuomo admin has touted casinos as an economic development play -- see the ballot question. Does Saratoga County really need the economic development help?
But, still: Saratoga still looks like the favorite, narrowly. Too many of the pieces are already in place.

A clickable map of how Capital Region cities and towns voted on the constitutional amendment to allow full casinos. The darker the green, the higher the percentage of people who voted in favor of it.
Rensselaer waterfront: 2-1
Apparently three potential casino operators have expressed interest in the Rensselaer waterfront and the mixed-use development that's in (somewhat slow) motion there.
Why it will get the casino: It might have sounded odd at first, but a Rensselaer casino makes more sense as we think about it. That mixed-used development -- DeLaet's Landing -- could probably use an anchor, and a casino could be the hub for a range of other amenities there. The location could be attractive, too: on the river, right across from Albany with a view, maybe with a connector to the train station to bring over downstate visitors.
Another potentially big factor: People in Rensselaer/Rensselaer County actually seem receptive to the idea of a casino. The county is the only one in the region's core to vote for the constitutional amendment, and 59 percent of voters in the city of Rensselaer said yes to it. Rensselaer's mayor, Dan Dwyer, has openly lobbied for it, and the county legislature supported a referendum in favor it.
To put the situation a bit coldly: Saratoga will be fine without a casino, but Rensselaer needs all the help it can get. And if tens (maybe hundreds) of millions of dollars are on the table, Rensselaer is probably more willing than other local municipalities to find a way to make a casino work -- despite whatever problems might come along with it.
Why it won't get the casino: Rensselaer's not exactly a destination in most people's minds. And there's not really anything around the site (right now), so it'd be starting more or less from scratch. (Though maybe that makes it attractive...)
But, still: Hey, why not?!
Dark horse: 4-1
By "dark horse," we basically mean any place that's not one of the other three mentioned.
Why it will get the casino: Because people with the real money and power rarely make their intentions known before they're ready to unfurl their plans. And the smart money could be lying low, waiting to get a better feel for the game before making its play.
So maybe a place like Schenectady (say, the Alco site) or Cohoes -- with ample land needing redevelopment, and perhaps a desire to be a more-willing player -- ends up the surprise choice.
Why it won't get the casino: Because a few of the other sites already mentioned make too much sense.
But, still: Strange things happen, sometimes.
First Prize site: 9-1
Word circulated this week that a company called Capital Gaming LLC has signed a contract to buy the First Prize Center on the Albany/Colonie line, with an interest in developing the site into a casino.
Why it will get the casino: The owners of the site, an old meat packing plant, have been looking for someone to redevelop it for years. And it's been the subject of all sorts of rumors for all sorts of stuff, including retail, thanks in part to potentially great interstate access and visibility off I-90. And it's centrally located in the region, tucked between Colonie and Albany.
Why it won't get the casino: Because word of the possible casino landed with a thud for leaders of both Albany and Colonie. Kathy Sheehan says she has serious reservations. And it sounds like Paula Mahan is trying to shut down the idea right now, citing concerns about its potential effect on the residential neighborhood near the site. And for what it's worth, voters in Albany and Colonie both narrowly opposed the casino amendment.
The state's casino siting process doesn't give local municipalities a way to veto a casino, so maybe the skepticism in Albany and Colonie isn't a fatal road block. But if you're a developer looking to sink millions into this project, and you can't sway the local opinion, do you really want to fight against not one, but two local governments that aren't on board?
But, still: Tons of development money has a way of persuading people, but we get the sense it'd be a difficult push.
____
Earlier on AOA:
+ The First Prize for a casino? And how big is the prize for casinos?
+ Focusing on support for a possible Capital Region casino, town by town
photo: Flickr user Håkan Dahlström (cc)
Hi there. Comments have been closed for this item. Still have something to say? Contact us.