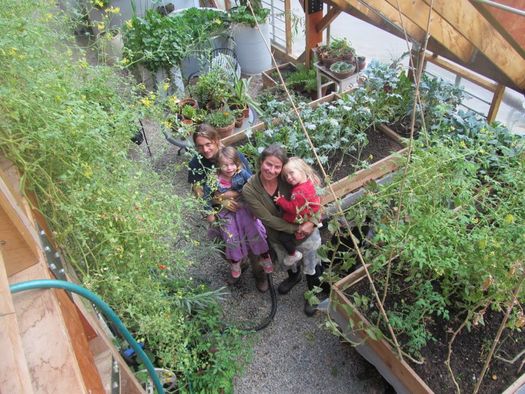 There are all kinds of good ideas floating around the Capital Region. We hear about them all the time. And sometimes all a good idea needs to get off the ground is a little push. So, with the help of Berkshire Bank and Staff Ciampino & Company P.C., Certified Public Accountants, we're bringing back the AOA Startup Grant contest.
The idea: Provide $1,500 in cash to help a budding entrepreneur get a new project off the ground, or take an existing small business project to the next level.
It's also an opportunity to get a look at some of the good ideas circulating just below the radar in our region. The 2012 contest helped 3 Chicks and a P fund its hummus and tapenade business. And the first startup contest helped the Radix Center fund an aquaculture setup in which they raise fish, watercress and water lettuce, and help educate the public about urban sustainability.
This year Berkshire Bank is offering a $1,500 startup grant to help get another local micro-enterprise off the ground. And once again, you get to help decide who gets that funding. Or -- you know -- maybe even enter your own idea.
Here's a look at some of the 2011 and 2012 entries.
We're really looking forward to seeing what people come up with this year.
So, here's what we're looking for -- and how to apply...

Entries
Please read these instructions carefully.
What we're looking for
Think small business (baked goods, taco truck, Etsy shop) or community effort (public art, neighborhood program). We're not looking for straight-out charities, rather business or community enterprises.
Who should enter
$1,500 probably isn't going to change a lot for an established small business. But for someone with an idea, or a small project that they want to take to the next phase -- it could help a lot.
How to enter -- please read all the details!
AOA will be accepting proposals from today (March 3) through April 4 at 11:59 pm. Be sure to include:
+ A short bio: Tell us a little about yourself. What have you done in the past? What led you to this project?
+ A description of your proposed project: What is it you want to do? Why do you want to do it? Why should it get funding?
+ An image: A photo/screengrab/image of the idea as it exists now and/or of what you would like to change. Be creative. Images should be at least 600 pixels wide and 400 pixels tall. Have a video to go along with your application? Excellent. Please post it online somewhere (example: YouTube or Vimeo) and provide us with the link so we can embed it.
+ How this funding would help: Tell us how you'd use the $1,500 startup grant to grow your idea and help you move it into the next phase. We're not looking for a dissertation -- 200-300 words should be enough.
Applications should be emailed to startups@alloveralbany.com. Please enter the title of your project in the subject line. You will receive a confirmation email within 24 hours of your submission.
Finalists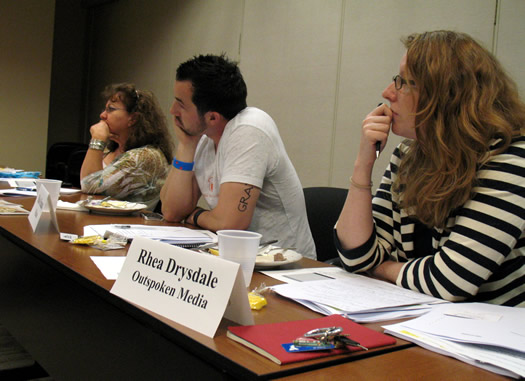 The judges.
The first round
AOA will post all the projects online for the crowd to review. Crowd voting -- from April 7 through April 11 -- will select two finalists. The Editors will pick a third.
Entrepreneurial crash course
All three finalists will be required to attend a one-night crash course with business/creativity coach Janet Tanguay on April 14 at the Albany-Colonie Regional Chamber of Commerce office in Colonie. Janet will help the finalists arrange their ideas and think about how to present their projects to the judges in the final round.
The final round
The three finalists will then present their ideas to the judges on April 23 at the Berkshire Bank Community Room on Wolf Road. Each finalist will get 20 minutes to convince the judges to fund their project.
The judges
Our panel of judges are experienced entrepreneurs who have started successful businesses in the Capital Region.
+ Blake Hanan -- founder and owner of Mealeo.com
+ Lissa D'Aquanni - director of community relations at the Community Loan Fund of the Capital Region, and former small business owner
+ Rhea Drysdale -- founder and CEO of Troy-based online marketing firm Outspoken Media
Results
Shortly after the final presentations, the winner will be announced here at AOA. And we'll check in with them over the next year to see how things have progressed.
Important dates
So, just to review:
March 3-April 4: Open for entries.
April 7-April 11: Crowd voting for two of the finalists.
April 14: Finalist coaching with Janet Tanguay.
April 23: Presentation to the judges.
Big thanks to Berkshire Bank for providing the prize money and to Staff Ciampino & Company P.C., Certified Public Accountants for sponsoring the contest this year and for their support of small businesses in the Capital Region.
Hi there. Comments have been closed for this item. Still have something to say? Contact us.